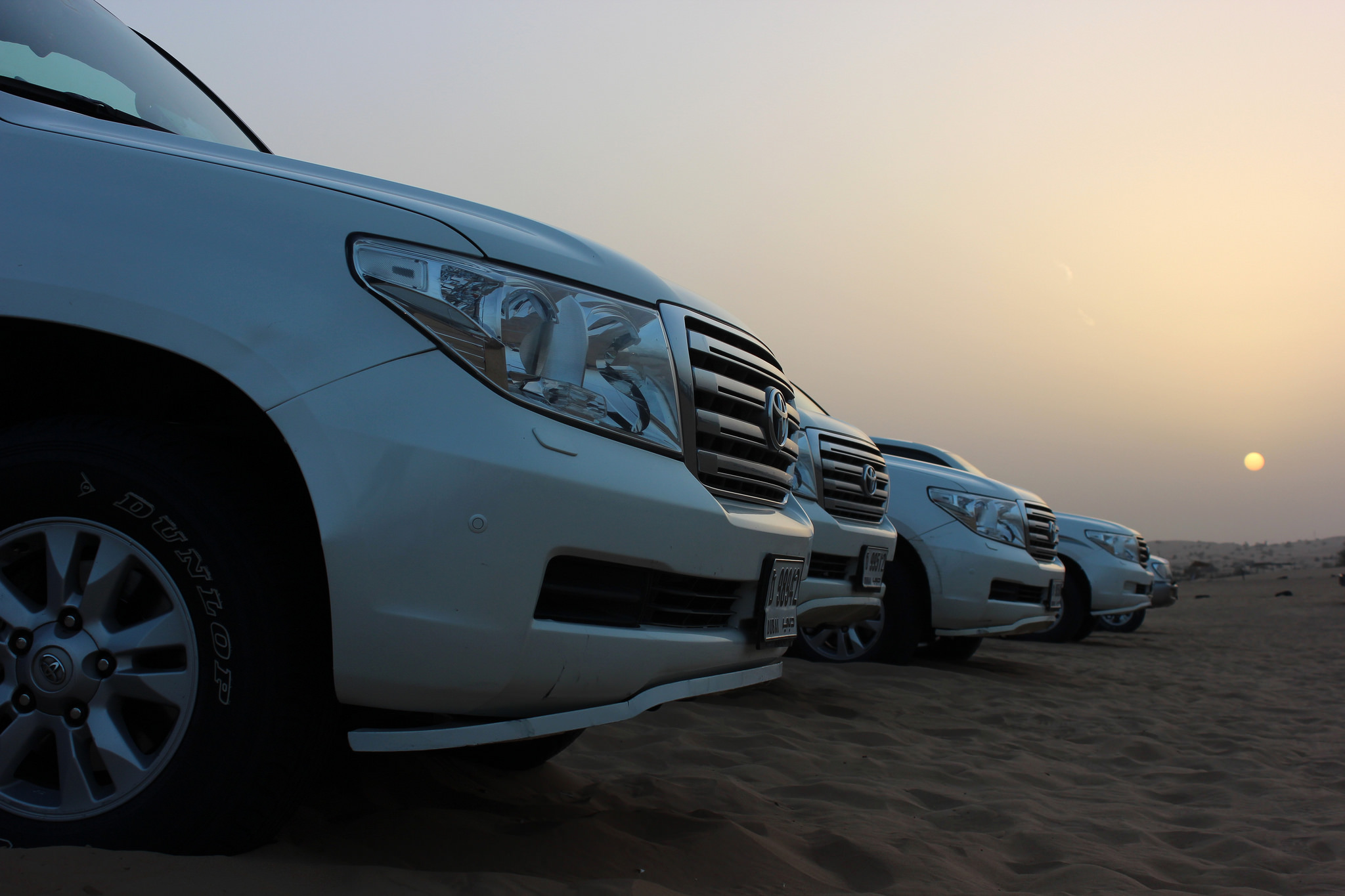 Credit: Flickr / Christian van Elven / CC BY-ND 2.0
Imagine vacationing at a stunning destination that is dotted with rippling dunes, ornate mosques, vibrant souks, rich traditions, and incredible hospitality. If this is what you are seeking for during your next vacation, Abu Dhabi should definitely be on your itinerary. On your visit to this mesmerizing city, one cannot miss the Morning Desert Safari. The magic of the morning blended with fun-filled activities like camel-riding and sandboarding, in the backdrop of pristine white sands is an experience of a lifetime.
The safari starts off at 8:30 am, where guests would be picked up from their respective hotels or from predetermined locations in comfy air-conditioned 4x4 land cruisers. The land cruisers create a wonderful impression with their legendary off-road prowess and bold exterior details. The guests are provided with breakfast (free snacks) during the trip, which makes it really convenient.
As one is cruising through the magical sand dunes, it is a pure delight to absorb the atmosphere of the Emirati desert landscape. After the sand dune surfing stint, a camel ride is an absolute must. Riding on camelback is a unique experience and a great way to view the charming backdrop of the fine-grained landscape. Now, looking for something more exhilarating? The safari has something for everyone and thrill-seekers would love sandboarding, where they can hop on the board and hit the luscious sands. So, work on steadying the balance and have a fun time gliding down the sand dunes. After an exciting day, board the land cruisers again and get ready for the drop-off with wonderful memories.
Excited already? Then, book your Abu Dhabi flights now, and enjoy some cool discounts. Choose the tour of your choice in advance to have a thrilling time on the Morning Desert Safari.