Abu Dhabi Geography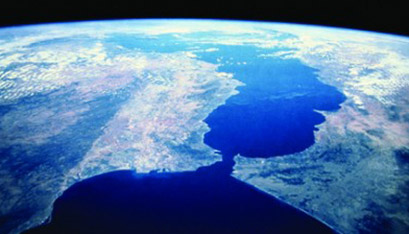 Abu Dhabi is geographically located on the north-eastern part of the Persian Gulf in the Arabian Peninsula. The island city is located just 250 metres from the mainland which consists of many other suburbs linked to the emirate, Abu Dhabi. A special feature of the city includes the Abu Dhabi Corniche which offers the chance to walk, cycle or jog along the island's coastline which has a breathtaking view.
The emirate of Abu Dhabi is bordered by the Kingdoms of Oman to the east, Saudi Arabia to the south and Dubai to the northeast. A major city in Abu Dhabi is
Al Ain
, which is the capital of the eastern region of the emirate, located near the striking Hajar Mountains, this city shares the border with the Sultanate of Oman. The western region of Abu Dhabi comprises of over 50 villages, with the capital being Zayed City and the main onshore oil fields are located here. | The two main bridges, Maqta and Mussafah, connect the island of Abu Dhabi city to the mainland, with others currently being constructed. There are around 200 islands which fall under Abu Dhabi territory, some of the major ones include, Saadiyat, Al Futaisi, and Sir Bani Yas Island.
Abu Dhabi's coastline extends to over 600 kilometres and occupies a significant percentage of the landmass. The emirate of Abu Dhabi covers an area of around 67, 340km², which comprises mostly of desert, including part of the Empty Quarter, Rub Al Khali and salt flats/sabkha.
Abu Dhabi has an impressive population of 2.657 million. The population of Abu Dhabi grew at a rate of 9.5%. Out of 2.657 million residents, 19.1% are citizens.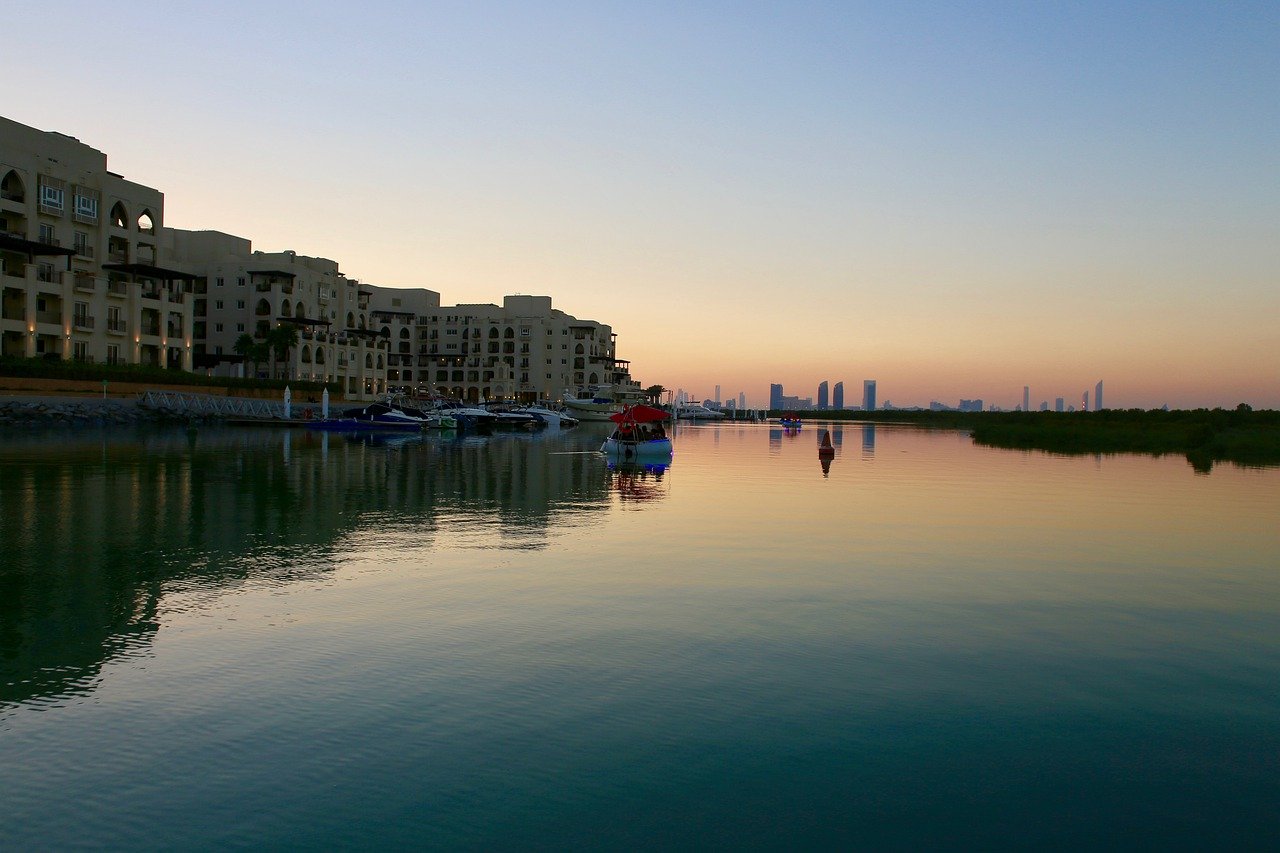 Climate
Sunshine and blue skies can be expected almost every day in Abu Dhabi. The city experiences a really hot and humid climate in the months of April to September when the maximum temperatures average above 40 °C (104 °F). During this period, unpredictable sandstorms also occur in the city, and sometimes visibility gets down to a few meters. Normally, air-conditioning systems can be found in all buildings in the city. The period from October to March is comparatively cool. Dense fog can also be seen on some days. January and February are the coolest months of the year and rainfall are almost non-existent in the city.
Recommended Activities