A vacation to the land of man-made wonders is just the thing that is necessary to make an electrifying holiday. Hospitality has got a new meaning in Abu Dhabi, where people will strive to make your wildest dreams come true. Abu Dhabi has so much to offer that one cannot visit all its places without carefully planning the itinerary well in advance.
Be it the historical place such as the Al Ain Oasis, Sheik Zayed Mosque or the Heritage Village or a guided tour to visit the modern splendour of the city, a well planned tour is an important aspect so as to explore more places in less time. Abu Dhabi offers variety of tours such as one day tours, stop-over tours according to your penchant.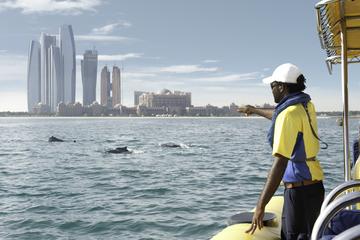 Abu Dhabi RIB Sightseeing Boat Cruise
Enjoy sailing in the Persian Gulf in this rigid-inflatable boat tour, and get stunning sights of the city's vast coastline. In this hour long tour, you will get to admire the visions of the Heritage Village, Corniche, Abu Dhabi's towering skyscrapers and Lulu Island along with the dolphins playing in the sea. A professional guide will accompany you to help you understand the city better. An ideal boat trip for the family, this tour offers ample photography opportunity to make the memories everlasting.
CHECK AVAILABILITY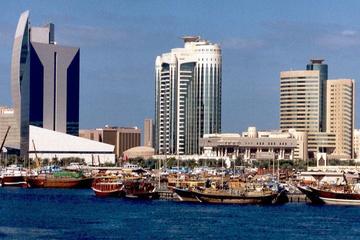 Dubai City Sightseeing Tour from Abu Dhabi
Get a chance to visit Dubai while on a tour to Abu Dhabi and wonder over the architectural wonders of one of the most famous cities in the United Arab Emirates. Travel to the luxury capital of the world in an air-conditioned minivan or coach. With a knowledgeable local guide explore Dubai attractions such as Burj Al-Arab hotel, Jumeirah Mosque, Dubai Museum, Al Bastakiya district as well as the famous Gold Souk.
CHECK AVAILABILITY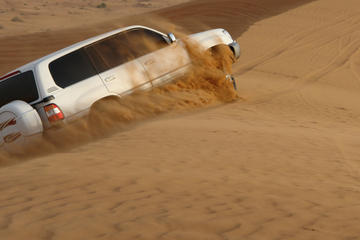 Abu Dhabi Desert Morning Safari: 4x4 Dune Bash, Camel Ride and Sandboarding
Beat the heat with our coolest activities on this 4-hour morning safari, that will take you through the deserts to a Bedouin-style camp where you will get to enjoy the fiercely exciting activities like 4x4 Dune Bashing, Camel Ride and also Sandboarding. All the activities are safe and our driver cum guide will brief you all about the safety and operations.
CHECK AVAILABILITY