Enjoy the Arabian delights in Abu Dhabi, a city that has a great diversity in itself. In order to enjoy Abu Dhabi to the fullest you have to think like an Arab. Enjoy barbeque nights under the starry skies, get mesmerised by the grace of the belly dancers, experience the thrill as you soar through a seaplane, or go on a desert safari, all this and many more thrilling treats for you at some of our best tours that sell faster than cupcakes.
These hot-selling tours are much appreciated by the visitors as the tours are conducted by the knowledgeable guides and help in getting to know the place better.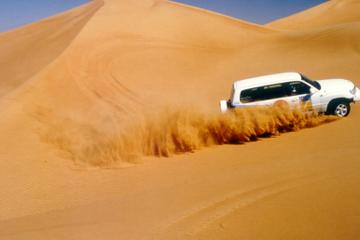 4x4 Abu Dhabi Desert Safari with Camel Ride, Dinner and Belly Dancing
How about an Arabian Desert safari across the pearly sands, riding majestically into the glorious sunset? This is what you will get at our 4x4 Abu Dhabi Desert Safari, along with the exciting experience to go sandboarding, and getting a henna tattoo. A scrumptious desert dinner followed by a attempt at smoking a Shisha will definitely give you a gratifying experience.
CHECK AVAILABILITY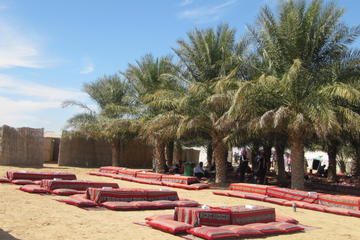 Bedouin Desert Camp Safari and Activities from Abu Dhabi Including Dune Bashing and BBQ Dinner
Enjoy traditional Emirati hospitality at the Bedouin-inspired camp in the middle of the dunes, and have a gala time with your family. Try dune-bashing, camel and horseback riding, sandboarding in the desert and also get a chance to see the birds of prey doing some amusing things at the falcon show. While you are busy, let the kids have a fun time at the play area. Let the BBQ dinner satisfy your taste buds, and put an end to the tour on a delicious note.
CHECK AVAILABILITY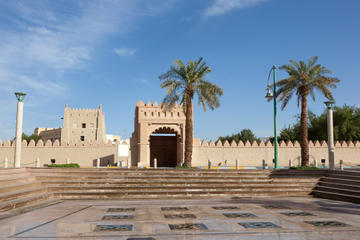 Al Ain Day Trip from Abu Dhabi
with Lunch
Discover the age old charm of Abu Dhabi at a full day tour of the Al Ain oasis, and step into the Arab world as you pass through the Sheikh Zayed Palace Museum and Al Ain National Museum. Visit the camel racetrack, food markets, mountain springs and the "falaj" water channels on this tour and get to know the history about each place from a well-informed guide. Continue your journey further after a scrumptious buffet lunch at a 4-star hotel.
CHECK AVAILABILITY