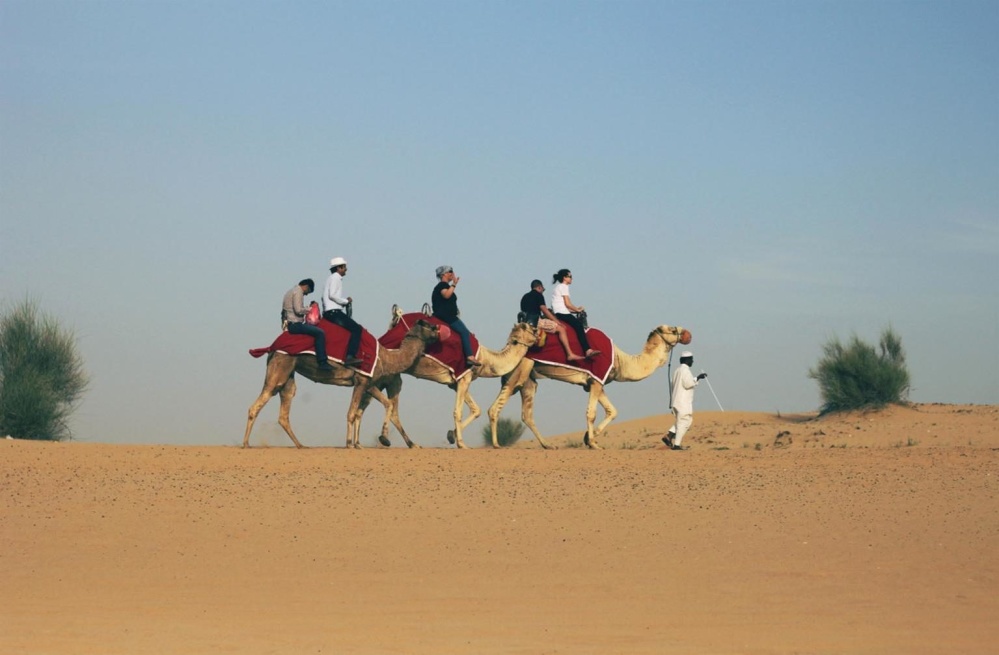 One of the greatest things about visiting Abu Dhabi is the numerous places you can go which are full of sand. Below are some of the featured outdoor activities in Abu Dhabi.
Golf
The golf course is made entirely of sand and has a 30 bay driving range, also has a fully equipped golf teaching academy, and a clubhouse, located near the Abu Dhabi International Airport.

Camel racing
A rare outdoor activity is camel racing. Al Wathba Camel Race Track is 45km east of Abu Dhabi. Entry is free, and you get to see live robot jockeys riding on camels, which is something unique.

Sand-boarding and Skiing
Skiing on the towering sand-dunes, sounds unbelievable but true. Liwa oasis is home to the huge sand dunes. This makes it easy to slide down the sand skiers' paradise. Smaller slopes are also available for people who want to brush up on their skiing skills.

Hot air ballooning
Riding on a genies magic flying carpet would be the best Abu Dhabi activity, but a hot air balloon is not exactly the same, it is a near-magical experience. The aerial view from 3,000 feet above the desert and hidden resorts is breathtaking and if you are lucky, you can get a glimpse of wandering camels.

Abu Dhabi Desert Safari
Abu Dhabi desert safaris are very enjoyable and thrilling too. They are a blend of adventure and fun. The journey takes off on a four-wheel-drive vehicle that goes right in the heart of the desert. You'll have 30 minutes of extreme fun with a professional driver going up and down the sand dunes, but to make it wild, you can drive on a dune buggy or a quad over the desert. After this, you can enjoy the beauty of the desert sunset along with typical Arabian food.