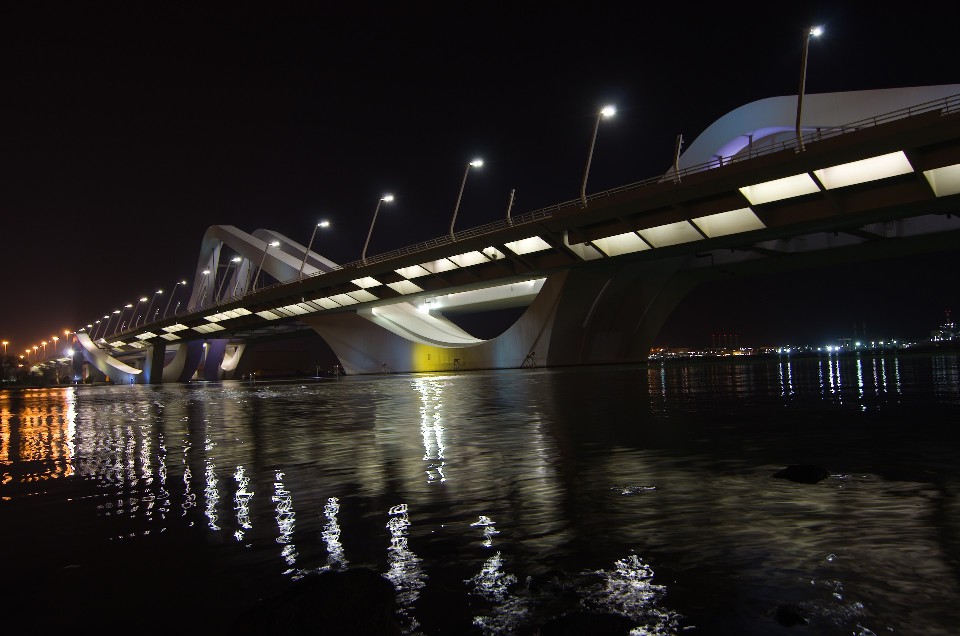 Credit: Flickr / Still ePsiLoN / CC BY 2.0
Jaw-dropping styles giving visitors a glimpse into the future of design, that is what one can expect on their visit to Abu Dhabi. Besides the stunning views, explore the luxury and opulence of the Arabian style as you take a trip of a lifetime in the capital city of the UAE. We've rounded up the best architectural marvels that one cannot miss on their visit to the city.
1. Louvre Abu Dhabi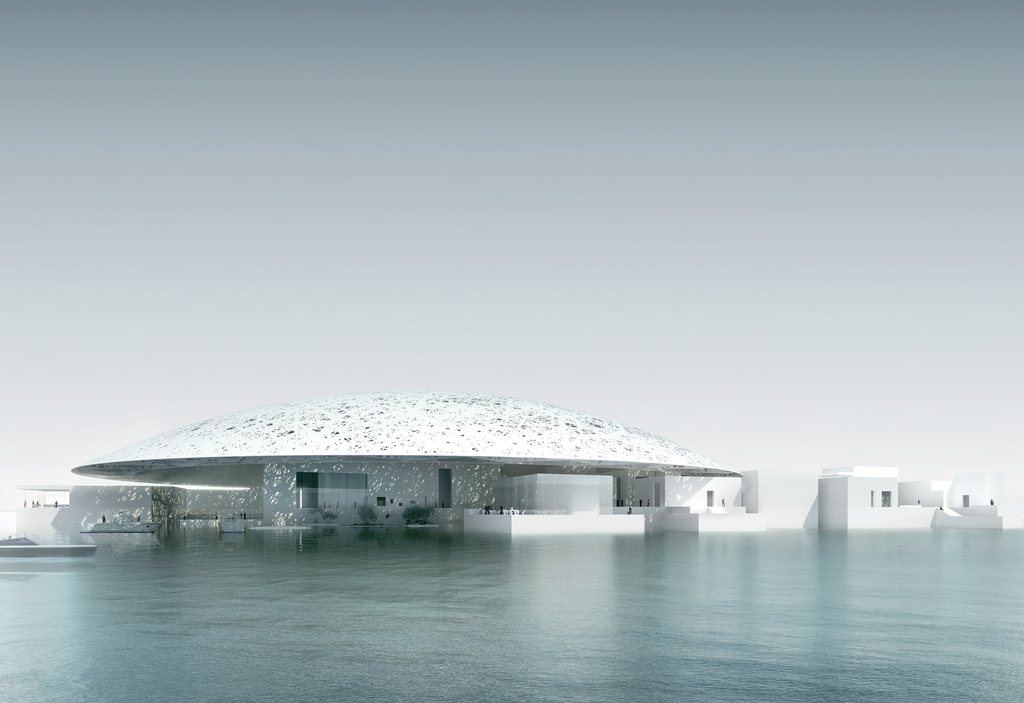 Credit: Flickr / Gabriel Jorby / CC BY-ND 2.0
Get a glimpse into the Arabic-galactic design, a starchitecture producing visual wonders, at the Louvre Abu Dhabi designed by Pritzker Prize-winning architect, Jean Nouvel. One can follow the road signs of the Sheikh Khalifa Highway E12 to reach the museum. Visitors will fall in love with the dome museum complex, and spectacular light show that is cast across the museum's hallways.
2. Emirates Palace
The Emirates Palace, located in the heart of Abu Dhabi has an unprecedented luxury. It is fun to stroll through the all-marble common areas of the mansion-like hotel, and admire the domes, rooms, and suites. Also, take out time for a gold-leaf-topped cappuccino at Le Café.
3. Sheikh Zayed Grand Mosque
Sheikh Zayed Grand Mosque is an inspirational masterpiece blending Mughal, Persian, and Moorish styles. Visit the mosque around 4:30 pm (or sunset), where one can enjoy the lovely breeze. Don't miss out admiring the interiors made of marble, gold, and crystals.
4. Capital Gate
An unbelievable 18-degree incline that is indescribable. Experience the incline and architectural brilliance from close quarters at the Capital Gate, one of the city's tallest buildings. And, one can't miss the opportunity to dine on the top-floor eastern Mediterranean restaurant within the Hyatt Capital Gate hotel.
5. Sheikh Zayed Bridge
The Sheikh Zayed Bridge designed by renowned architect Zaha Hadid is an iconic creation. The bridge links the main island of the city to the Arabian Gulf mainland and is featured with curved arches that could evoke the fluid movement of the sand dunes.
Also, visit the Al Jahili Fort, Aldar HQ (a circular skyscraper), and more. Get ready for an architectural treat with fun-packed activities in the city. Book your Abu Dhabi city tour now, and enjoy a wonderful vacation.