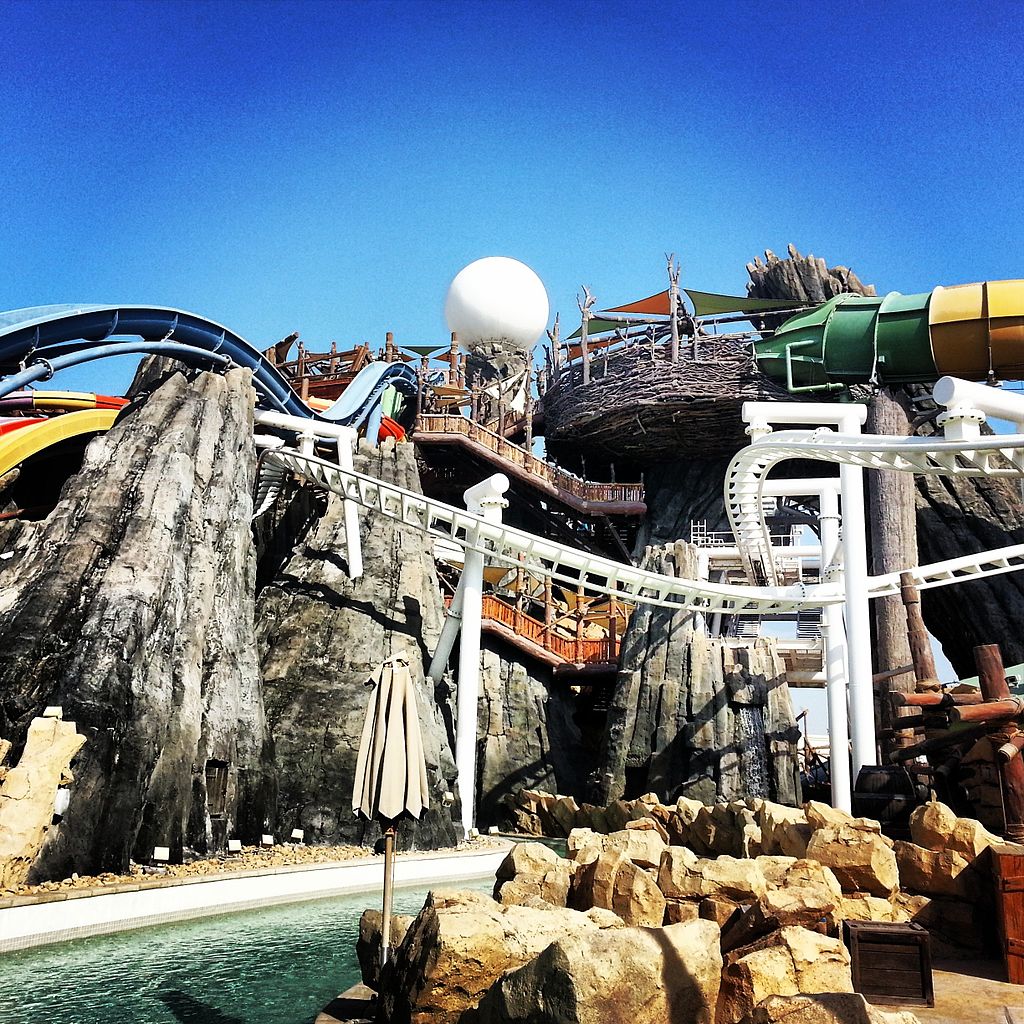 Credit: LittleOneM / CC-BY-SA 4.0
Besides being a hub and famous for the luxury and elegance, Abu Dhabi also has a lot more tourist attractions slowly coming up. If you are bored with a typical tour around the Emirate, why not try the best theme parks in the city? Ideal for everyone, the adventure parks in Abu Dhabi will give you the adrenaline boost you need; perfect for the price you pay!
Yas Waterworld
For a fun vacation with the kids, the Yas Waterworld is an ideal spot. The 45 rides and slides theme park contains a lot more than just child-friendly rides, including 'Bubble's Barrel' which is the world's largest surfable sheet wave. Did we mention the park also contains Middle East's longest suspended roller coaster called the 'Bandit Bomber'? More fun for you!
Ferrari World
The Ferrari World in Abu Dhabi is one of the city's most notable attractions. The glossy, sleek and world-renowned red Ferrari's are available for a ride, with supervision and for a price of course. With its multiple Ferrari themed rides, this place is perfect for anyone with a sense of adventure. Besides shopping and dining, you can try 'Formula Rossa' the roller coaster that will take you up to 240km/h in one breath.

Murjan Splash Park
This entertaining destination is perfect for the kids. The park contains around 7 water-based attractions, all for children up to 12. Murjan is also known for its 257 meters long, 0.6 meters deep 'lazy river' for the children to float on. Besides that, this child-friendly park contains a lot more entertaining rides for the kids to engage in while on a trip to the capital city. 
Don't miss a chance to have the adventure of a lifetime and book your flight to Abu Dhabi today!