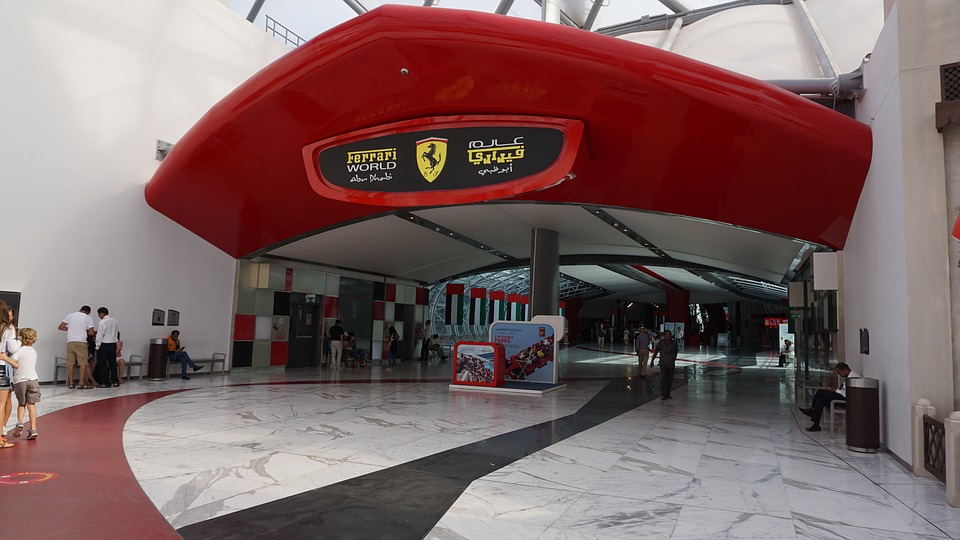 It is a fantastic feeling to head to a place where the fun never ends. Ferrari World Abu Dhabi has been a popular hotspot for adventure lovers from all over the world. Get ready for a fun-filled time with your entire family on your visit to Abu Dhabi on Eid Al Fitr, as Ferrari World opens its doors to exhilarating rides for 24-hours straight.
Ferrari World Abu Dhabi is all set to welcome guests on June 25, 2017, on its first-ever 24-hours service as a mark to celebrate the end of the holy month, Ramadan. You will be spoilt for choice at the world's first Ferrari-branded theme park in Abu Dhabi, with a perfect blend of Ferrari-inspired rides and attractions, a range of authentic Italian dining options, and the biggest Ferrari Store.

Guests can enter the venue without having to pay the admission fee on the eve of the grand finale to the park's Freeview season. Immerse yourself in the exhilarating 24-hour roller coaster rally which will include four themed celebrations with live DJs. Bridging four decades with music, you can enjoy funk and soul from the 1960s and 70s, power ballads of the 1980s, and the latest tunes of today. 

The activities are inclusive of special guest appearances, interactive games, and live entertainment. Jesse Vargas, General Manager at Ferrari World Abu Dhabi said that they were extremely excited to bring families and friends together for Eid to share memorable moments. He added that it was for the first time in the history of Ferrari World Abu Dhabi that guests would have the chance to be a part of this never-seen-before family celebration.

 The Ferrari World Abu Dhabi would open from 11 a.m. on June 25 to 10 p.m. on June 26.