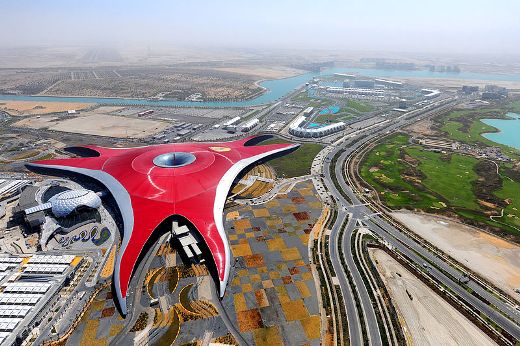 Abu Dhabi, a financial capital of the UAE, is internationally known as one of the most opulent and resplendent cities anywhere. There are lots of things to do in Abu Dhabi for tourists visiting Abu Dhabi throughout the year.
One of the major
Abu Dhabi attractions
is Yas Island, which is known as the epicenter of its very best entertainment and the greatest of Abu Dhabi sightseeing. Here you will find among many other things, the Yas Marina Circuit and Formula One Grand Prix. In 2010, the island saw the construction of Ferrari World Abu Dhabi. Covered by a 200,000 square meter red roof, it is still the largest indoor theme park in the world. It has become so popular among tourists that at the World Travel Awards 2015, it was named "Middle East's Leading Tourist Attraction."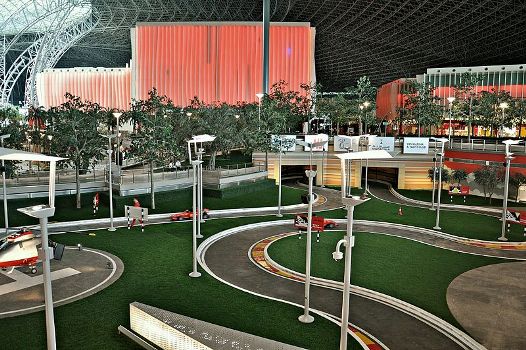 Upon entrance to the beautiful park, guests are greeted by a line of revving up Ferrari engines. The air-conditioned park is packed with more than 20 rides, shops, and restaurants the everyone in the family will love. In addition, throughout the park are examples of some of the most prized Ferraris in history. The park boasts some of the best rides on the planet. One of its most famous is the Formula Rossa which at around 150 mph is the world's fastest roller coaster. However, this is still just one attraction.
There are several other outstanding rides such as the Speed of Magic which is a popular ride that works in conjunction with a 3D film. The park is full of many world-class sights, sounds and experiences. So
visit Abu Dhabi
and bring your family here. Give them an experience they will definitely never forget.