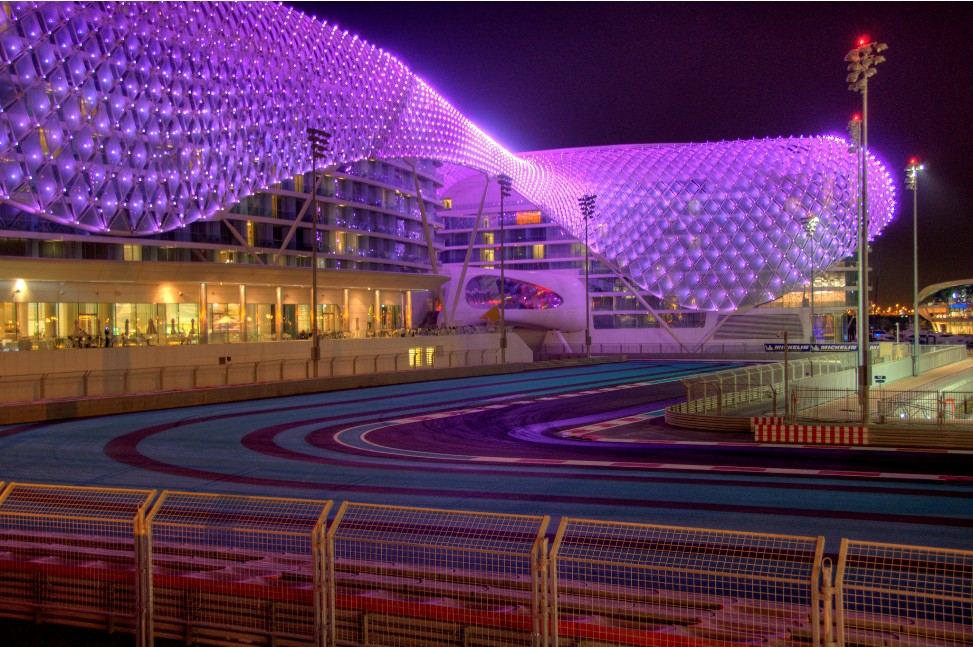 Credit: Flickr / Rob Alter / CC BY 2.0
Abu Dhabi has no shortage of tourist attractions, especially with the ever-increasing manmade architecture in the area. Besides the exquisite Sheikh Zayed Mosque, and the popular Ferrari World, as the land of luxury and opulence, the city of Abu Dhabi also has another popular tourist hotspot that many people love to visit; Yas Island.
Yas Island, is in fact, an actual island in Abu Dhabi and has been built and designed with the purpose of adding multiple leisure activities to bring in more visitors to Abu Dhabi. It occupies a total area of 2,500 ha (25 km²) and is about 30 minutes' drive from the main city and having a large number of entertainment attractions that you could ever wish to explore.
The emerging entertainment destination of Abu Dhabi is home to the state of the art Yas Marina Circuit, which is known for the annual F1 Etihad Airways Abu Dhabi Grand Prix. The circuit also provides you with a variety of packages when not in use by famous drivers from the world over. Another spot to check out on the island is the Yas Marina, home to some of the most stunning and extravagant yachts. And who can forget about the Ferrari World? The exhilarating experience is a statement in itself for the popular island. Catering to the entertainment of all ages, another important attraction on Yas Island is the Yas Waterworld. With over 43 rides and slides, and spanning across 15 football pitches, this amazing water park provides the perfect family experience during your trip to the Arabian city.
Why waste time wondering and reading when you can actually book a flight to Abu Dhabi and enjoy a scenic experience like no other!