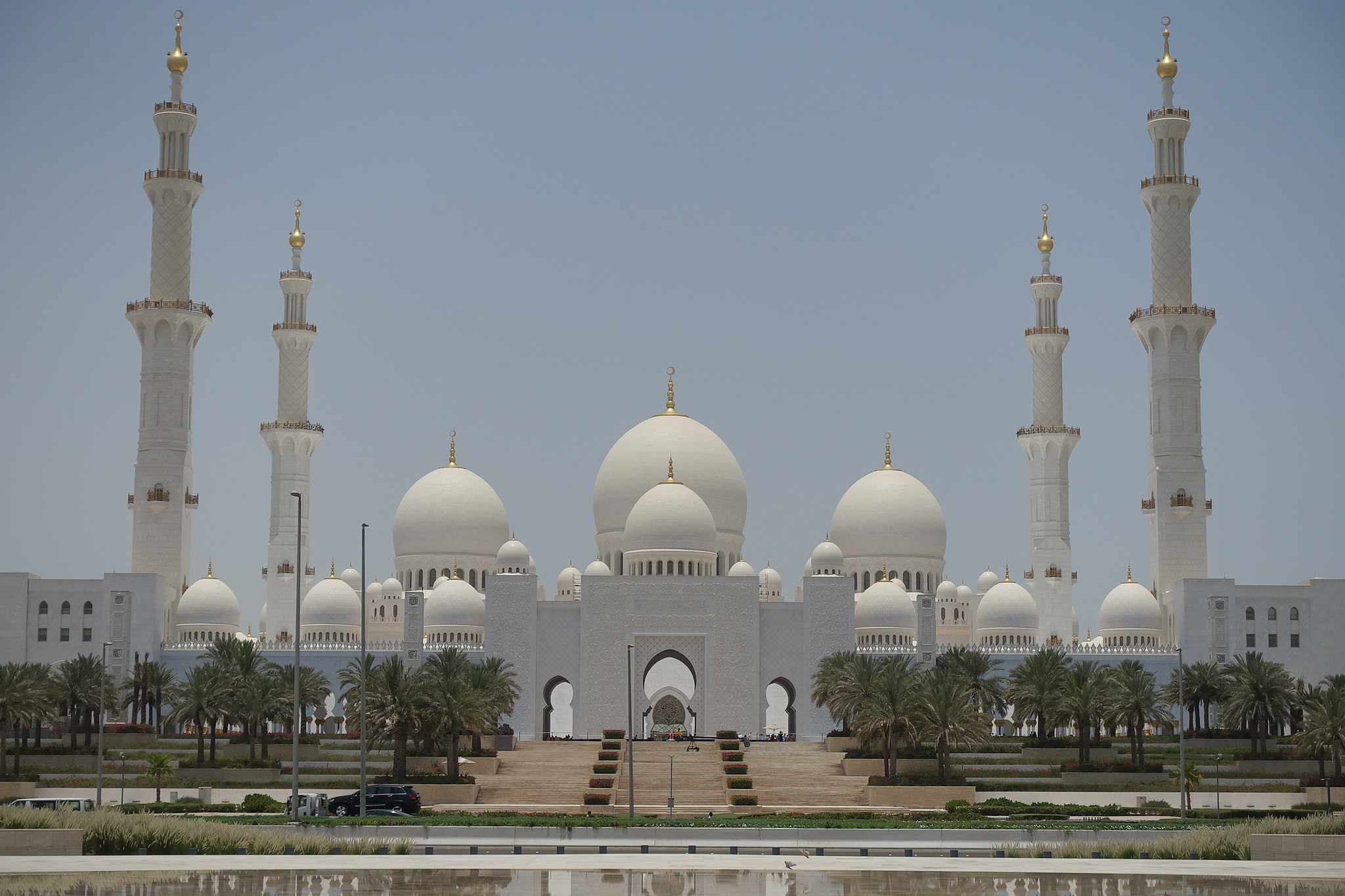 Credit : Flickr / Jeremy Thompson / CC BY 2.0
The luxurious city of Abu Dhabi is indeed a wonder to behold with its freshly manicured gardens and beautifully designed architectural buildings. And, besides being the land of the desert and extravagance, the capital city of the United Arab Emirates is also mainly known for an iconic landmark Sheikh Zayed Mosque, representing the late president, Sheikh Zayed bin Sultan Al Nahyan.
This Grand Mosque was an ambitious project launched by the late president Sheikh Zayed and is a symbol and vision of Islamic diversity, and also his personal final resting place on the adjacent ground complex. The elegantly designed mosque can accommodate up to 40,000 worshippers at a time and is one of the few in the region open to non-Muslims, and as a result, a popular hotspot for tourists.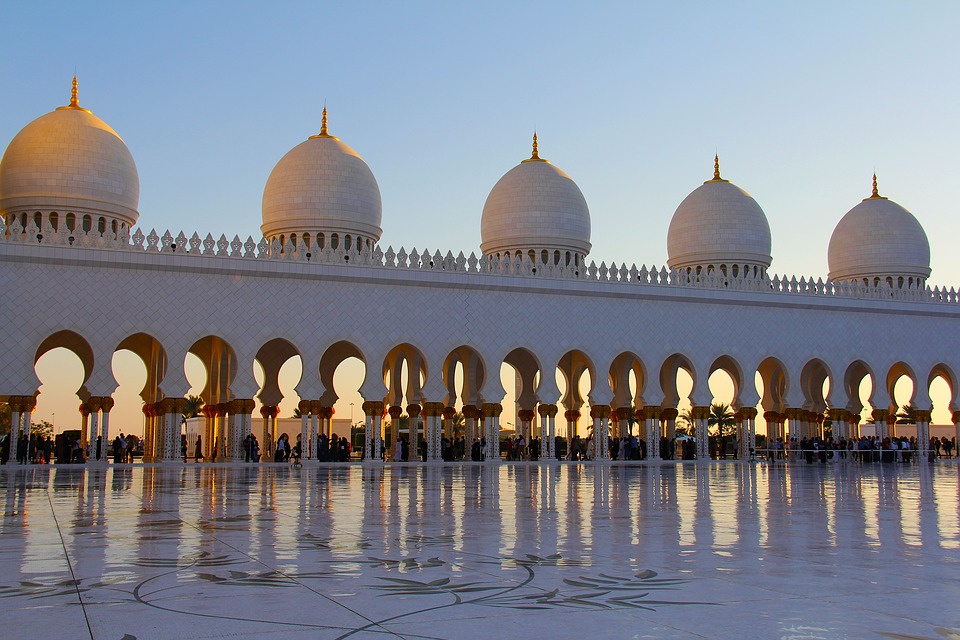 The Sheikh Zayed Mosque has over 80 marble domes that are held by 1000 pillars and punctuated by four 107m high minarets. Besides the stunning design and depiction of modern Islamic architecture, the mosque is adorned with 100,000 tons of pure white Greek and Macedonian marble, delicate floral inlays with semi-precious stones as well as traditional geometric ceramic details.
This wonderful view is open to all visitors, except during prayer times. Besides that, you can even snag a tour that explains the Islamic religion and the tour of the complex. You can even get a chance to observe the mosque etiquette by changing into their borrowed abayas and kandouras, all free of charge.
Head on over to check out this stunning display of architecture by booking your flight to Abu Dhabi today!