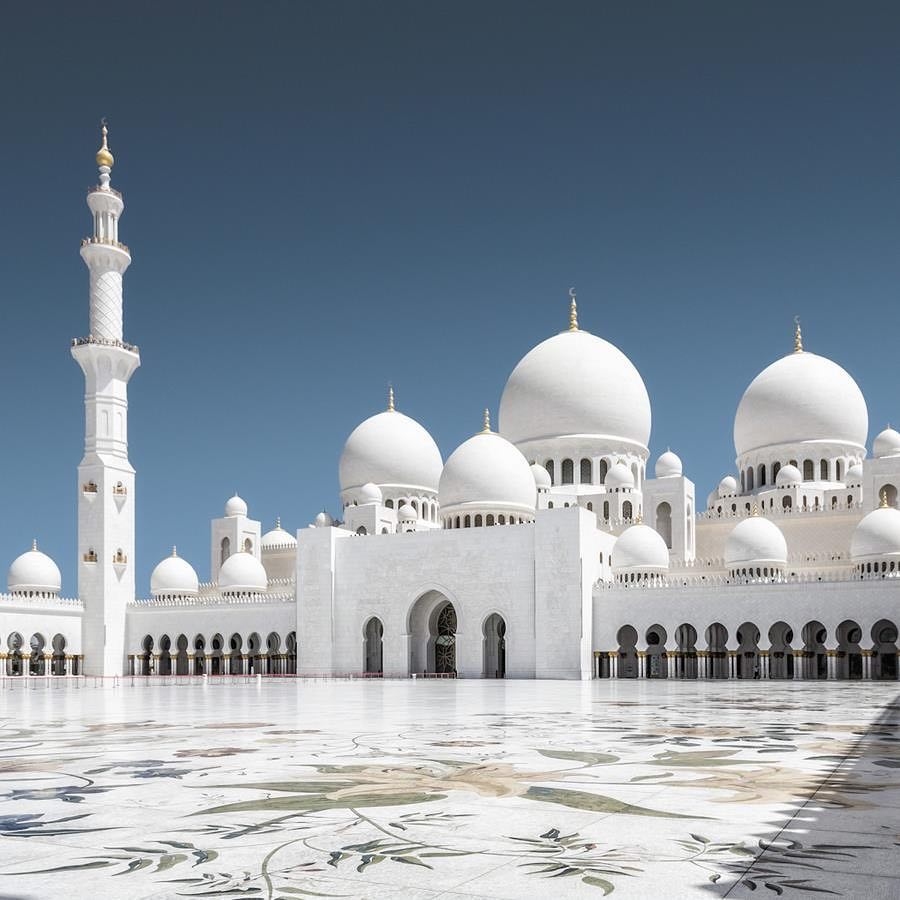 Whether you are a resident of Abu Dhabi or you have already visited this Arabian capital city, there is always a lot that you can learn, especially from the internet. If you are bored at home or have kids that need to be entertained, here are some interesting facts about the jewel of the city; Sheikh Zayed Mosque. Spend this time indoors educating and entertaining!
UAE's Largest Mosque
Believed to be the third-largest mosque in the world, the Sheikh Zayed Mosque of Abu Dhabi is UAE's largest mosque with a capacity to accommodate nearly 40,000 worshippers at a single time. The mosque is spread over 12 hectares of land and is a sight to see.
Take a look at the 360 degree virtual reality tour of the Sheikh Zayed Grand Mosque, Abu Dhabi
Expensive Gold Gilded Chandeliers
The seven crystal chandeliers in the mosque are designed by Faustig and made with gilded stainless steel and brass along with 24 carats galvanised gold. The mosque has the world's largest chandelier which is 15m in height, 10m in diameter and weighs 12 tonnes.
Unique Fusion of Architecture Styles
The Syrian architect, Yousef Abdelky who designed this masterpiece has taken inspiration from Persian and Mughal architecture along with Moorish styles. The mosque has around 82 domes and nearly 1192 pillars. All the columns are handcrafted and the other columns are made with white marble panels inlaid with precious stones. The beautiful global attraction took 11 years to complete and cost nearly $545 million to build.
Unique Lunar Illumination
Besides the stunning lighting display all across the mosque, the lunar illumination at night is also a unique visiting factor of this attraction. Check out the mosque at night as it has been designed in such a way that it emulates the different phases of the moon and takes a different light each night.
World's Largest Hand-Knotted Carpet
The main prayer hall contains the world's largest hand-knotted carpet made of 70% wool and 30% cotton. It is spread across 5,700 sq.m and designed by Dr Ali Khaliqi. It took nearly 8 months of designing and 12 months of knotting the carpet together by 1200 artists to achieve this masterpiece.