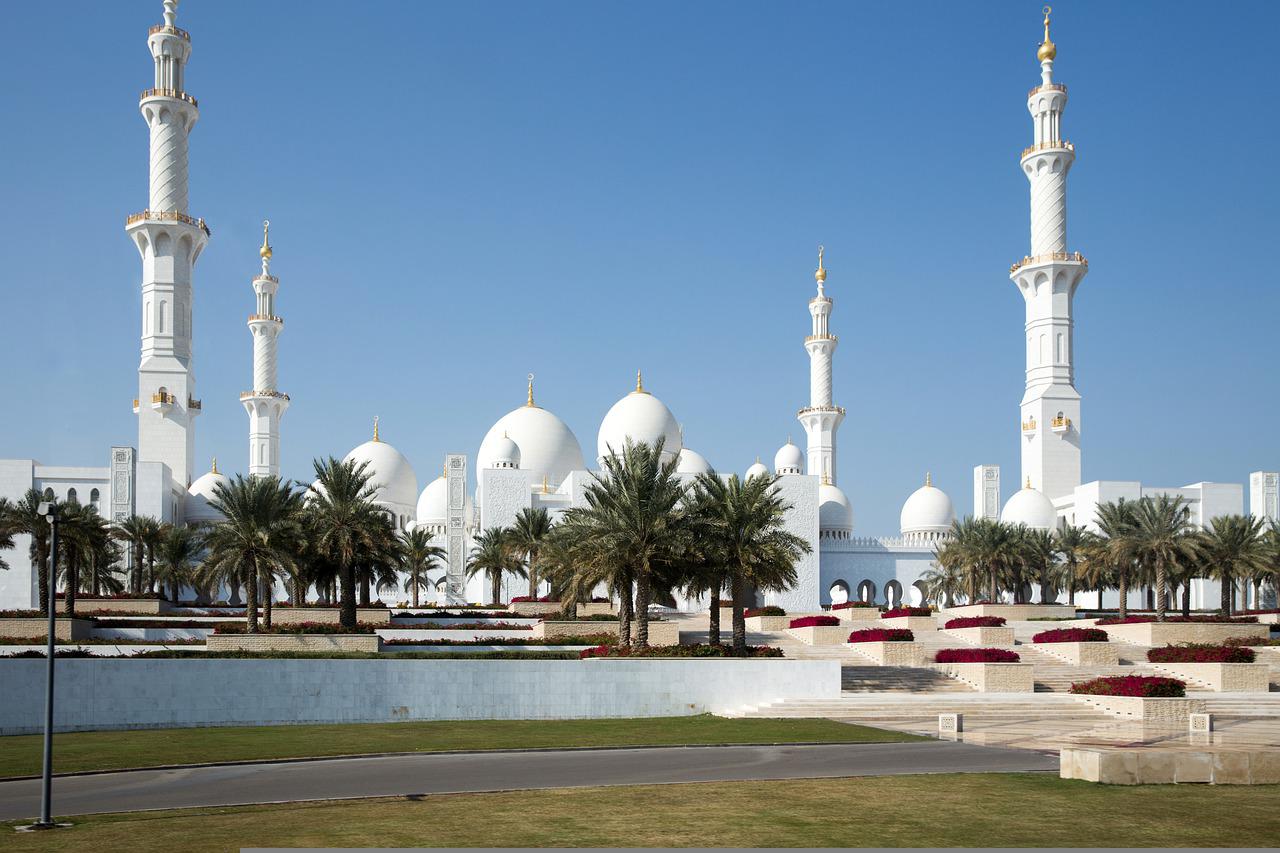 The capital of the United Arab Emirates, Abu Dhabi, is an incredibly beautiful city. It boasts a long coastline, some of the best beaches in the country and a rich heritage.
If you're someone who's new to the Middle East and wants to get the most out of their trip or has been living in the UAE, without the chance to explore all that Abu Dhabi has to offer, be rest assured we've got you covered.
But wait, before you go ahead and plan to visit all these amazing places, deciding the mode of transport is crucial. Would you like to explore new places in a hurry because you have to stick to the bus timeline or explore at your own convenience and comfort?
Holidays need to be stress-free and relaxed, therefore, the ideal option is to rent a car in Abu Dhabi. This is because while Dubai is heavily invested in metro transport, no such service exists in Abu Dhabi yet. You will either have to wait outside to catch a bus in the scorching heat or spend hefty amounts on taxi bookings. Something to think about!
So, without further ado, here are top 10 such amazing attractions Abu Dhabi has to offer!
1. Experience the Beauty of the Sheikh Zayed Grand Mosque
One of Abu Dhabi's most beautiful attractions is the Sheikh Zayed Grand Mosque. The mosque is also one of the largest ones in the UAE.
History: It was built by Sheikh Zayed Bin Sultan Al Nahyan as a tribute to his father, the late Sheikh Zayed Bin Sultan Al Nahyan.
Design: The mosque combines design aspects from Mameluke, Ottoman, and Fatimid periods to produce a stunning and totally contemporary mosque that is an epitome of islamic architectural excellence.
What Makes it Stand Out: One of the prayer halls in the Sheikh Zayed Mosque has the world's largest loomed carpet. The mosque also serves as an educational and cultural centre rather than just a religious site. Infact over the past six months from October to the end of March this year, a total of 1.26 million people have visited the mosque.
Furthermore, the mosque's elegant and sophisticated architectural design is one of the many reasons it is highly popular among foreign tourists.
2. Visit Ferrari World for the Thrill of a Lifetime
Exact Location: The largest indoor amusement park in the world, this Ferrari-themed attraction is located on Yas Island and caters to thrill-seekers and auto enthusiasts.
What Makes it Stand Out:  The world's fastest roller coaster, Formula Rossa, is also housed at Ferrari World.
 For genuine car aficionados, it also features a Ferrari factory tour, an amazing gallery exhibiting a singular collection of different Ferrari car models, and a Ferrari trivia game show.
Apart from rides, Ferrari World is renowned for holding a variety of events, a large number of excellent restaurants, and a shopping area where guests  can purchase a huge selection of Ferrari goods.
3. Lounge in the Sun at Yas Island
Location: With long expanses of sandy beach that are ideal for lounging in the sun, Yas Island is one of Abu Dhabi's top luxury hotel locations. The Yas Marina Circuit, where Abu Dhabi's annual Formula One racing is held, is also located in this region.
What Makes it Stand Out: Yas Beach should be the first stop for sunbathers, and Yas Mall, the city's top retail destination, should be the first stop for shoppers.
Moreover, you can visit Yas Waterworld, a water theme park with over 40 attractions and slides, if the heat is getting to you. It also offers Jebel Drop, a water slide with a free-falling speed and the world's biggest surfable sheet wave.
4. Explore Art & Culture at Louvre Abu Dhabi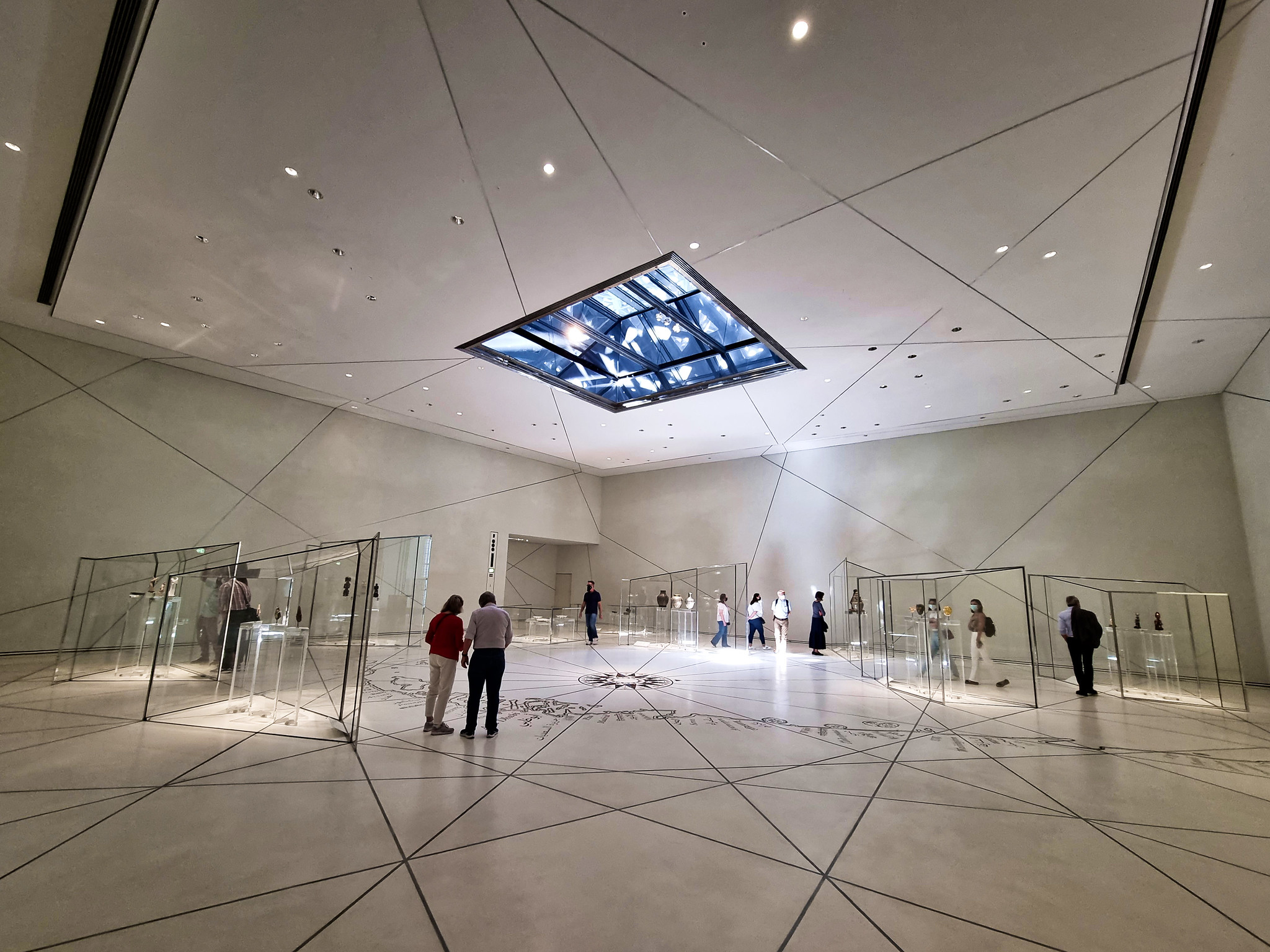 Credit: Flickr/Richard Mortel/CC BY-SA 2.0
History: One of the top tourist attractions in Abu Dhabi is the Louvre, a beautiful museum of art and civilization.
Location: It is located on the Saadiyat Island Cultural District and is one among the largest museums in the Arabian Peninsula featuring  international art.
What Makes it Stand Out: The museum's architecture is unique and has a dome with a web design that is intended to create a "shower of light" impression inside the building.
It is astounding the amount and variety of artwork on display the Louvre has, from statues of ancient Egypt to well-known Picasso paintings.
5. Take in the Skyline View at Etihad Towers Observation Deck
If you need a comprehensive panoramic view of the city, then the Etihad Towers Observation Deck is a must-visit at Abu-Dhabi.
Location: The deck has a seaside location and is situated on the 74th floor of the second Jumeirah at the Etihad Towers skyscraper.
What Makes it Stand Out: The Observation Deck is Abu Dhabi's highest observation point and city sightseeing location, perched 300 metres above the ground. The tallest structure in Abu Dhabi, tower 2, is one of the most complex towers.
To get a better, clearer and closer perspective of the cityscape and Arabian Gulf, we recommend using Binoculars.
6. Discover the Emirati Life at Heritage Village
Visit the heritage village, one of the few tourist destinations in Abu Dhabi where you can genuinely get a glimpse of life in the Gulf before oil was discovered.
What Makes It Stand Out: It is a complex that includes rebuilt villages, and is surrounded at all sides. It also comprises a mosque, a goat trading souq and a fort.
You can find a variety of amusements there, such as exhibits on carpet weaving, a spice shop, ceramics, a Falaj irrigation system, and metalworking shops.
The community also boasts a little stretch of beach where people can unwind. It is a great location to learn and gain knowledge of the background of Arab traditions.
7. Amuse the Kids with Warner Bros World
The Warner Bros. World, Yas Island's newest theme park addition, is now the world's largest indoor amusement park with 29 rides, live interactive shows, thrilling activities, fascinating attractions, a range of cuisine eateries, and retail outlets.
What Makes it Stand Out: Its rides are centred around the heroes and villains from its animated television shows, motion pictures, and comic books. A fun destination to visit in Abu Dhabi, the park is divided into six themed areas: Bedrock, Dynamite Gulch, Metropolis, Cartoon Junction, Warner Bros. Plaza, and Gotham City.
8. Visit the Well-Known Emirates Park Zoo
Get up and personal with 1700+ animals at Abu Dhabi's Emirates Zoo, including rare white tigers, giraffes, elephants, a herd of zebras, and a Siberian bear.
What Makes it Stand Out: There is a primate area with a variety of monkey species and a flamingo park with a sea lion enclosure. Children can pet and feed domestic animal breeds at the petting zoo.
Furthermore, Partake in enjoyable activities like crocodile feeding, breakfast with giraffes, brunch with parrots, and more.
9. Have a Beachy Day at Saadiyat Island
While in Abu Dhabi, you really must visit Saadiyat island, which features the most stunning beaches and a host of destinations.
In case you're staying at one of the hotels on the island, we suggest you spend a day at the beach, which is totally free!
You can also rent lounge chairs and umbrellas in case you want to lounge or have a picnic with your friends or family at the beach.
What Makes it Stand Out: You can also see dolphins, little fish, and crabs from the shore. On one side of this picture-perfect, white-sand beach, you can see the blue ocean, and on the other, you can see the city skyline.
In addition, this beach in Abu Dhabi offers a variety of water activities, retail therapy, and lovely bistros. It is one of the city's most popular tourist destinations.
10. Have the Popular Desert Safari Adventure
Location:  A desert safari to the south of the Emirate of Abu Dhabi, is the stunning Liwa Oasis, which is located right on the edge of the Empty Quarter.
Another desert safari option is the khatim Desert near Al Ain, the most well-liked day trip or overnight excursion from Abu Dhabi city.
What Makes it Stand Out: The world's largest sand dunes are found in the Empty Quarter desert, and both of these dunes locations make an excellent playground for anyone who wishes to ride dune buggies.
You can even try sandboarding, go camel trekking, or simply take in the huge desert sky at night with camping
The majority of excursions include going into the dunes themselves, as well as stopping to visit a camel farm and experience typical desert life.
What it Includes: Visitors with little free time might consider the Evening Desert Safari, which provides a six-hour tour of the emirate's desert surroundings. Before having dinner at a desert camp with traditional tannura and belly dancing entertainment, visitors are taken on a 4x4 tour of the dunes.
Once in the camp, visitors can select from a variety of free activities like camel rides and sandboarding.
Food and all transportation are included, including pickup and drop-off from hotels in Abu Dhabi.
Before we conclude, know that you can save both: time and money, while renting a car in Abu Dhabi through the OneClickDrive car rental marketplace. Whether you're on the lookout for an affordable car rental for a SUV or to rent a sports car, the OneClickDrive team has your back!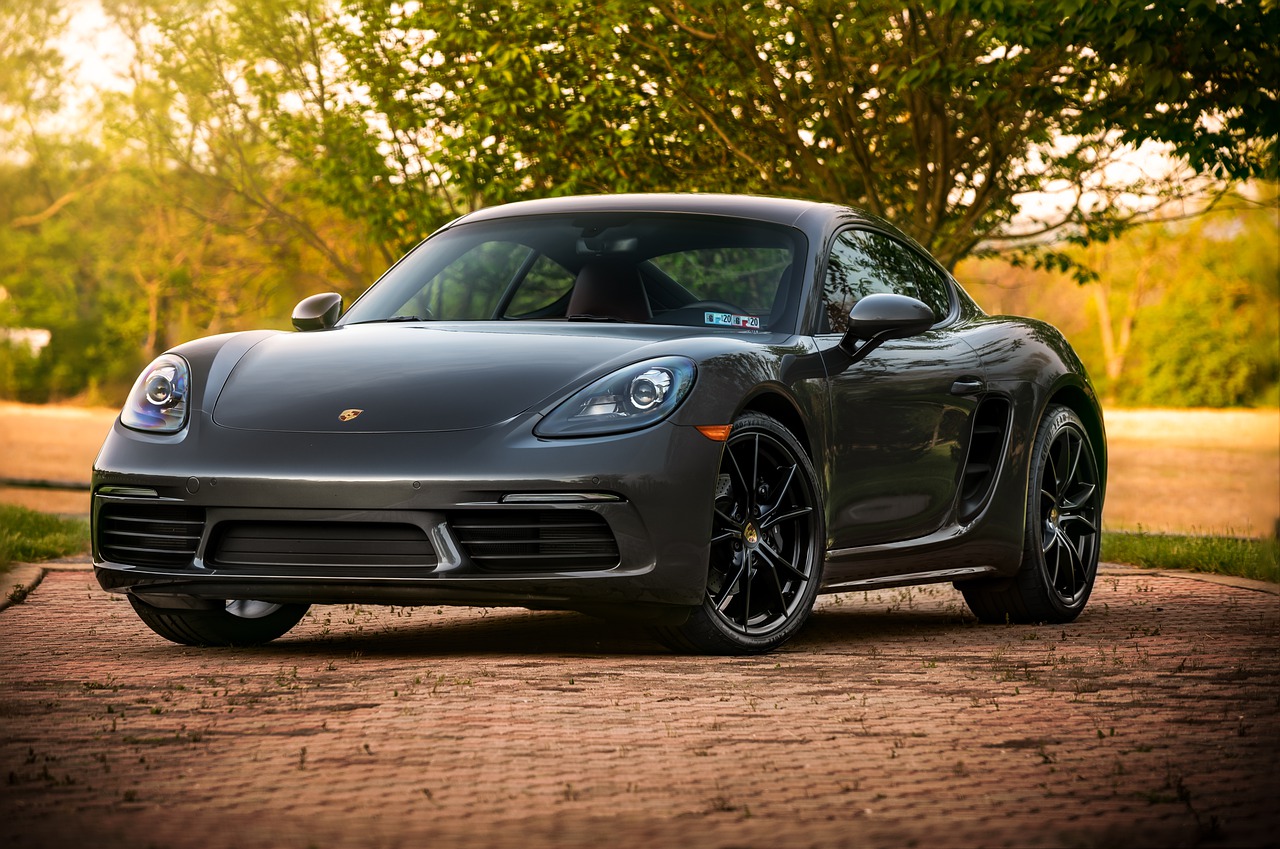 Furthermore, if you're not comfortable with driving by yourself in the UAE, you can also book a chauffeur service with them which includes an all-inclusive professional car with driver service.
 So, don't wait up. Start exploring Abu Dhabi without the worry of transportation!