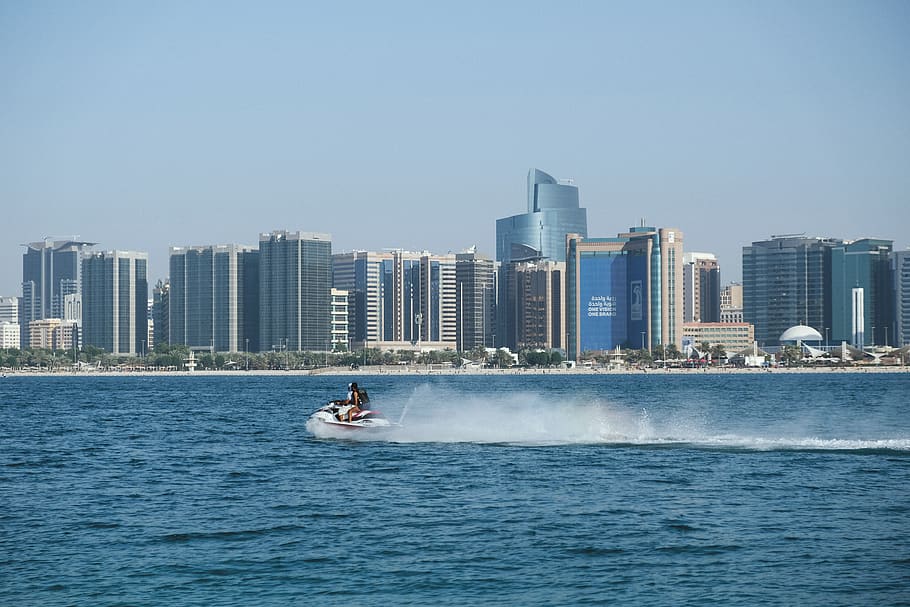 Abu Dhabi redefines holidaying and makes a perfect getaway with friends and family. The popular holiday destination offers glorious sunshine, gilded beaches, electrifying water parks, a clean environment, and stylish restaurants.
Explore the capital city of UAE, Abu Dhabi on a full-day tour and discover the top attractions. Travel in the comfort of an air-conditioned vehicle, where your guide will regale various facets of Abu Dhabi's history. Visit one of the world's largest mosques Sheikh Zayed Grand Mosque, and admire the domes, the minarets, the intricate Islamic architectural details, and mammoth chandeliers. The mosque in vibrant colours of white and gold is a stunning work of modern art.
Next head to the traditional Heritage Village where the emirate's past prior to the discovery of oil is strikingly recreated. You can get a glimpse of the Bedouin life in the open museum inclusive of a campfire, goat's hair tent and more. The craft workshops with the traditional-ware are a treat.

Continue touring the breathtaking Corniche as you drive and see the magnificent apartments and sophisticated offices. Enjoy the city's skyline as you drive to the tip of the breakwater.
Treat yourself with a scrumptious lunch at the Abu Dhabi harbour and then head to the Saadiyat Island ('Island of Happiness'). The island is at a distance of 20-minutes drive from the Abu Dhabi International Airport. As you reach you can admire the idyllic beauty of the island. Art-lovers can look forward to the premier cultural icons under construction including the Guggenheim Abu Dhabi, the Zayed National Museum and the Louvre Abu Dhabi.
There is more excitement in-store with an outside visit to the Yas complex inclusive of the exhilarating entertainment at the Ferrari Park, the Yas water world, the Yas Mall and the F1 circuit. Experience the best of Abu Dhabi on your full-day tour to Abu Dhabi.