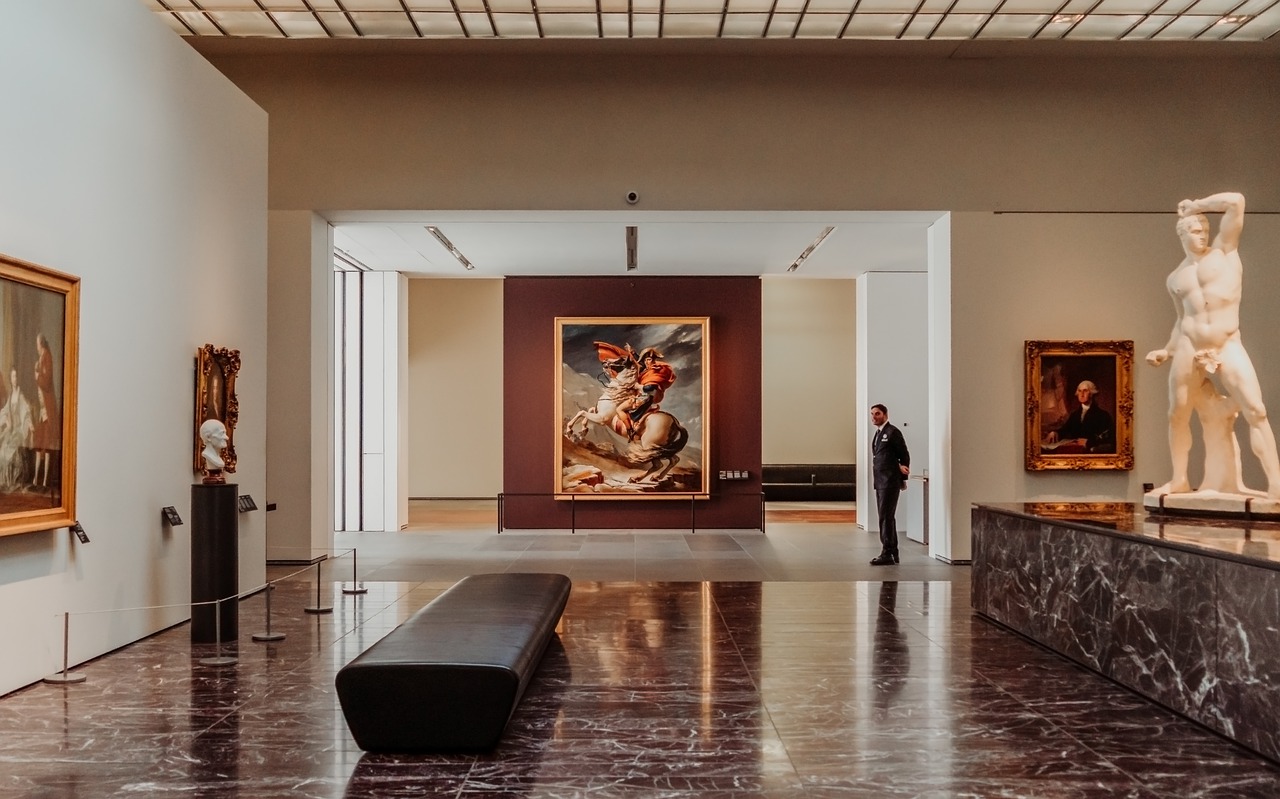 Abu Dhabi is one of the most beautiful UAE cities, famous for its cultural presence and traditional heritage appeal. Despite it being situated in the desert, it is a fun and luxurious destination with breathtaking tourist attractions. This is a must-visit city that will leave you with a memorable experience from tours in theme parks, nature activities, animal encounters, and historical landmarks. Some of the top-rated tourist attractions include:
Sheikh Zayed Grand Mosque
One of the top-rated tourist attractions is the Sheikh Zayed Grand Mosque. The beautiful mosque that is adorned in Macedonian marble, mosaic tiles, and elaborate carvings that give it a fantastic touch both inside and outside. Thanks to Fatimid and Mameluke, Ottoman modern design, you're bound to enjoy a natural, harmonious, and celebrated Islamic architecture and design that is devoted to Sheikh Zayed bin Sultan al-Nahyan.
Louvre Abu Dhabi
Another spectacular tourist attraction is the Louvre Abu Dhabi that is based in the heart of Saadiyat Island. The museum is famous for its archived history of mankind's artistic attainment from fossil days to current days. Various arts surround it, from ancient Egyptians statues to Picasso's paintings. Its architecture is also mind-blowing with beautiful silver dome gathered galleries that give you a reason to visit the museum. Being the cultural-heartbeat of Abu-Dhabi, it is home to annual temporary exhibitions.
Mangrove Kayaking Tours
If you are a Kayaking lover, then Mangrove Kayaking Tours is the place to be. Abu-Dhabi mangrove forests have several kayaking tours that are ideal for both novice and experienced kayakers. You can enjoy one to three hours of paddling along the beautiful ecological mangroves and forest remnants during the day/ night.
Abu-Dhabi Ferrari world
This is a Formula One branded theme park that is one of the major tourist attractions in Abu Dhabi. The park is thrilling and full of fun for Formula one lovers. You can take your children on the Junior GT track to test out their newly learned driving skills. Buckle them up for a 120Km/ hour roller coaster on a 52-meter loop. The park also hosts some 1947 Ferrari's model cars and factories. You will fall in love with this park if you are a car nerd. 
Boat Tours
There is nothing better than taking a boat tour on Abu Dhabi's waters to view the cities sparkling skyscrapers. You only get a glimpse of this when you are away from the marina. The tours are offered locally by various operators at affordable costs. You can also enjoy snorkeling, sunset cruises, and beach games and walks at night beside the boat tours.
Yas Water world
When the sun gets too hot, and you want to test your adrenaline rush, you can head to the Yas Water World in Yas Island to slimmer down at the water park. The mammoth themed park is full of waterslides, hydromagnetic tornado water rafting ride, inner tube river ride, the world's biggest sheet wave, free-fall speed water slides, and the famous Jebel Drop. This is where the ultimate fun is, and if you get hungry or thirsty, you can visit some restaurants, shops, and cafés within the vicinity of the park.
Conclusion
Abu-Dhabi is the place to be during your holiday or festive season. It is full of life with fun-filled tourist attraction sites that are easily accessible and affordable. The city is ideal for all family set-ups, from children of all ages to youths and older people.