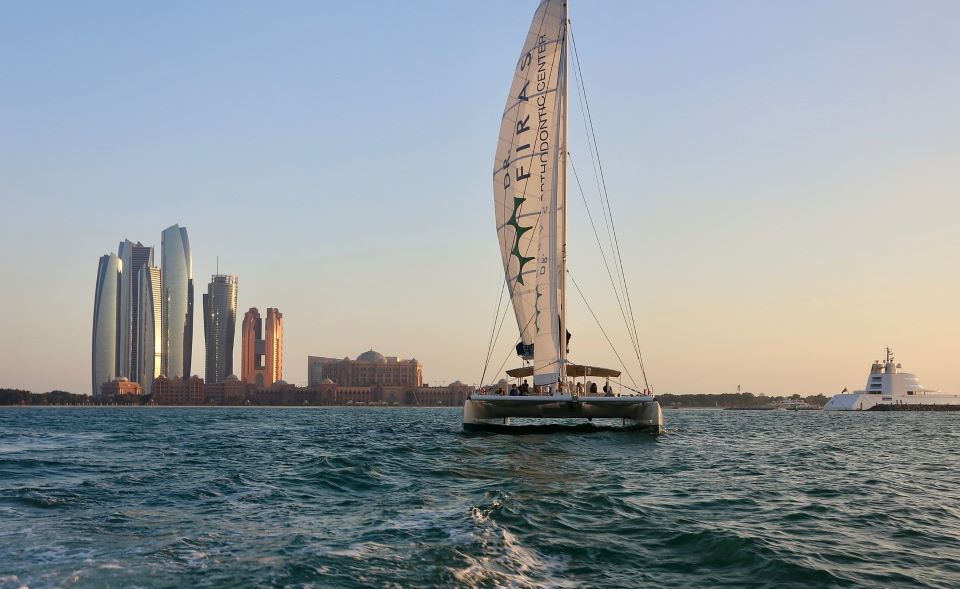 Looking to cool off as the temperatures start rising? Abu Dhabi may be surrounded by the desert, but there are plenty of ways to enjoy the heat without catching the sun! If you're a fan of water, besides laying on the beach, we've got three fantastic sailing tours & cruise activities you can enjoy in the capital city of the UAE. Enjoy the sun, sand & sea with a little bit of excitement as well! Have fun!
Sunset Cruise in Abu Dhabi
If you're not a fan of large groups or tours, then this pleasant & intimate gathering with a maximum of eight travellers is perfect for trying! Book a small family gathering and experience stunning views of the Abu Dhabi Corniche. This 2-hour trip takes you gliding across the seawaters and lets you admire the local landmarks like the Emirates Palace hotel, the Presidential Palace and even the city skyline. What're you waiting for? Book now!
Guided Sightseeing Boat Tours
Traffic can be a total buzzkill, especially when you're excited to spend the day touring some of the Middle East's finest landmarks. This guided boat tour lets you experience Abu Dhabi in a completely different light. Besides the Abu Dhabi coastline, you'll get to see the city's famous attractions and the Abu Dhabi skyline. You may even make friends with the local dolphins. Trust us, this sailing tour is one of the best & quickest tours you can book!
Mangrove Kayaking Tours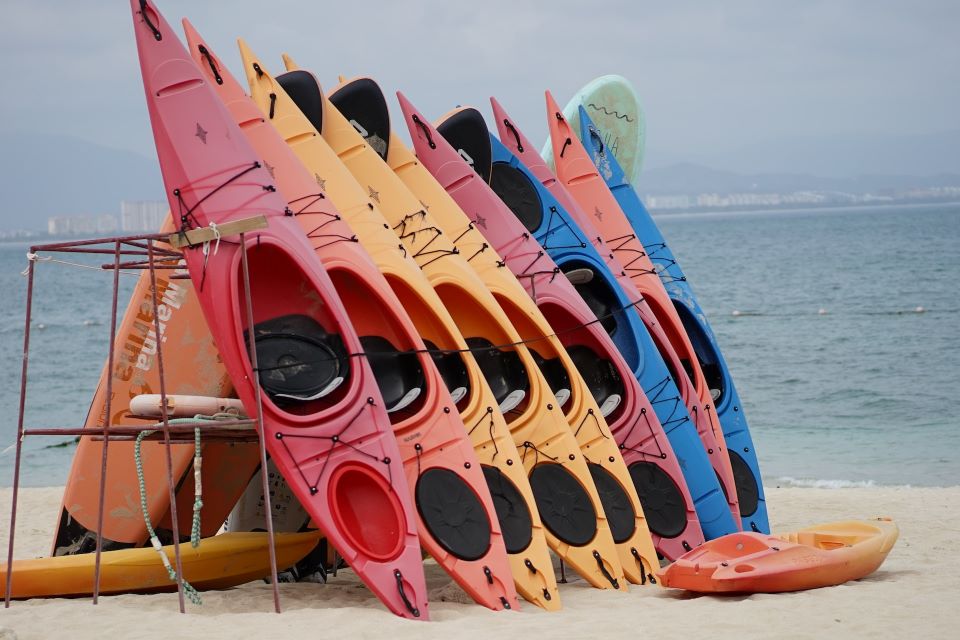 Are you confused about how you can explore the mangrove forests in this arid city? Abu Dhabi had no shortage of natural & man-made wonders, including the Mangrove National Park. Book a solo tour or plan a trip with friends or family to kayak through the watery pathways. Paddle & soak in the scenic views for 2 hours straight, enjoy the tranquillity of nature & let the cool breeze soothe your soul. Sounds adventurous, doesn't it?