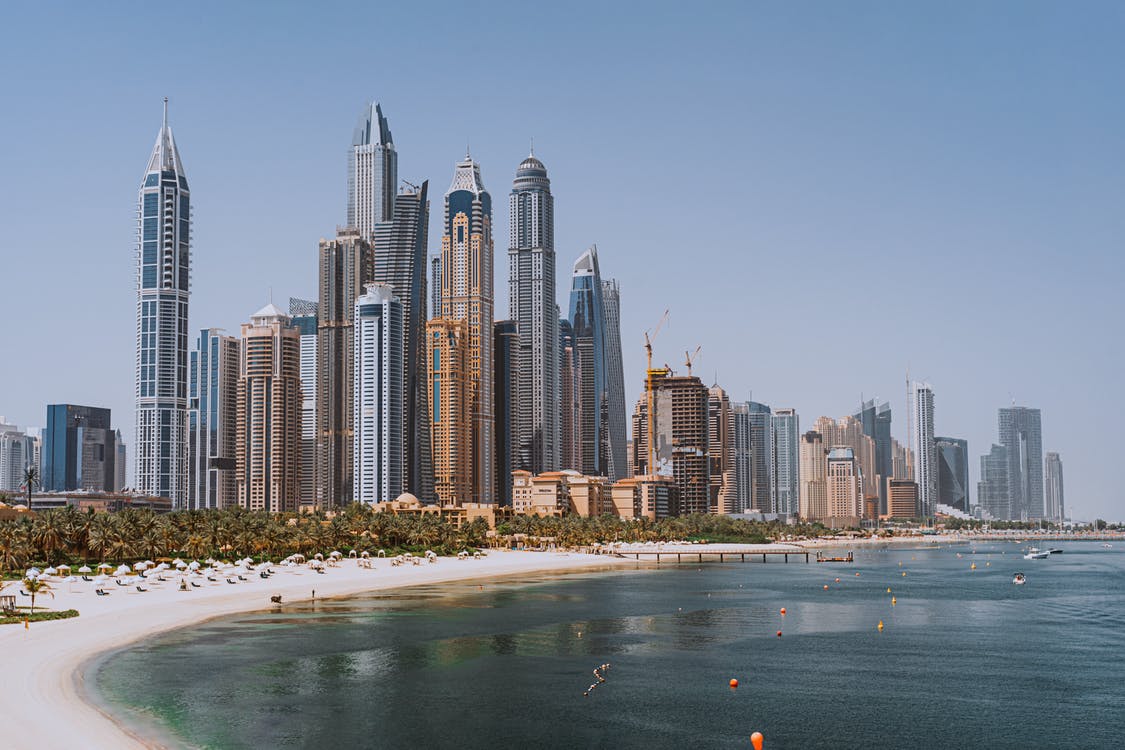 Many people prefer to use the services of travel agencies when it comes to vacations, but what a pleasure it is to plan your trip yourself, choosing places and marking them on the map, even if on a virtual one. There is something especially romantic and exciting about traveling by car.
Firstly, you don't need to take a lot of things with you or stand for hours at the check-in desk at the airport, you can hit the road literally at any time. We could admit that it is energy-consuming and not always cheaper than a classic holiday, but it is absolutely worth the sensations you get, especially if you decide to travel with your friends or family. Since it is summer time and holidays are ahead of us, we want to share with you a guide of the best places in the UAE which you can visit by car.
Get a car
If you live on another continent and do not want to travel a long way to the UAE, car rental services come to the rescue. In such large cities as Dubai and Abu Dhabi, car rental is a common thing, both for residents of the country and for tourists. The car rental service Renty provides its users with a wide selection of cars of different classes from completely different price categories, ranging from economical sedans to roomy premium SUVs. Well, speed lovers can also find a car for their liking among the fastest and most luxurious supercars. Renting a car in the UAE is more of a necessity than a whim, since in large cities there is a very poor pedestrian system, expensive taxis and relatively little public transport. By renting a car, you get absolute freedom and mobility, so you can travel comfortably throughout the country. You can book cars in advance on the company's website, which will take you less than 10 minutes.
Al Ain route
The UAE is famous for its high-quality and scenic roads. Al Ain is one of them, it is for sure one of the most picturesque routes of the UAE. The first thing that impresses every tourist is the large number of camels that are constantly walking in this area. The road passes through vast dunes and dates farms where the highest palms are grown. You need to go here in the evening or early in the morning, when the road is empty and the sky is colored with the bright colors of sunset or dawn.
Dibba route
The afternoon is also the best time to visit Dibba – the eastern coast of the Emirates. High mountain ranges look great against the backdrop of the seascape, this is a favorite place of many photographers. This is a perfect place to have a car picnic with scenic views. Well, if the weather turns out to be too hot, you can easily refresh yourself by swimming in the sea, as there are a huge number of sandy beaches. The main thing is to take care of the parking place for the car, so as not to get a fine.
Liva route
Liva is a huge oasis through which the long road stretches. For the lovers of sandy landscapes, this place is an absolute must visit. Liva can be called an Arabic fairy tale. The sands in this area are not quicksand, so many tourists prefer to park their car near the road and go camping for an hour or two to stretch their legs after many hours of driving. If your car is also designed for off-road trips, then you can go on a safari through the dunes.
We can assure you that traveling by car in the UAE is truly a pleasure. Most importantly, do not forget before traveling, to read the traffic rules of the UAE and take an international driver's license with you, otherwise problems may occur. Offline maps and GPS navigators are great helpers in any road trip, that help you not get lost. For now, do not waste time, choose a car and hit the road!