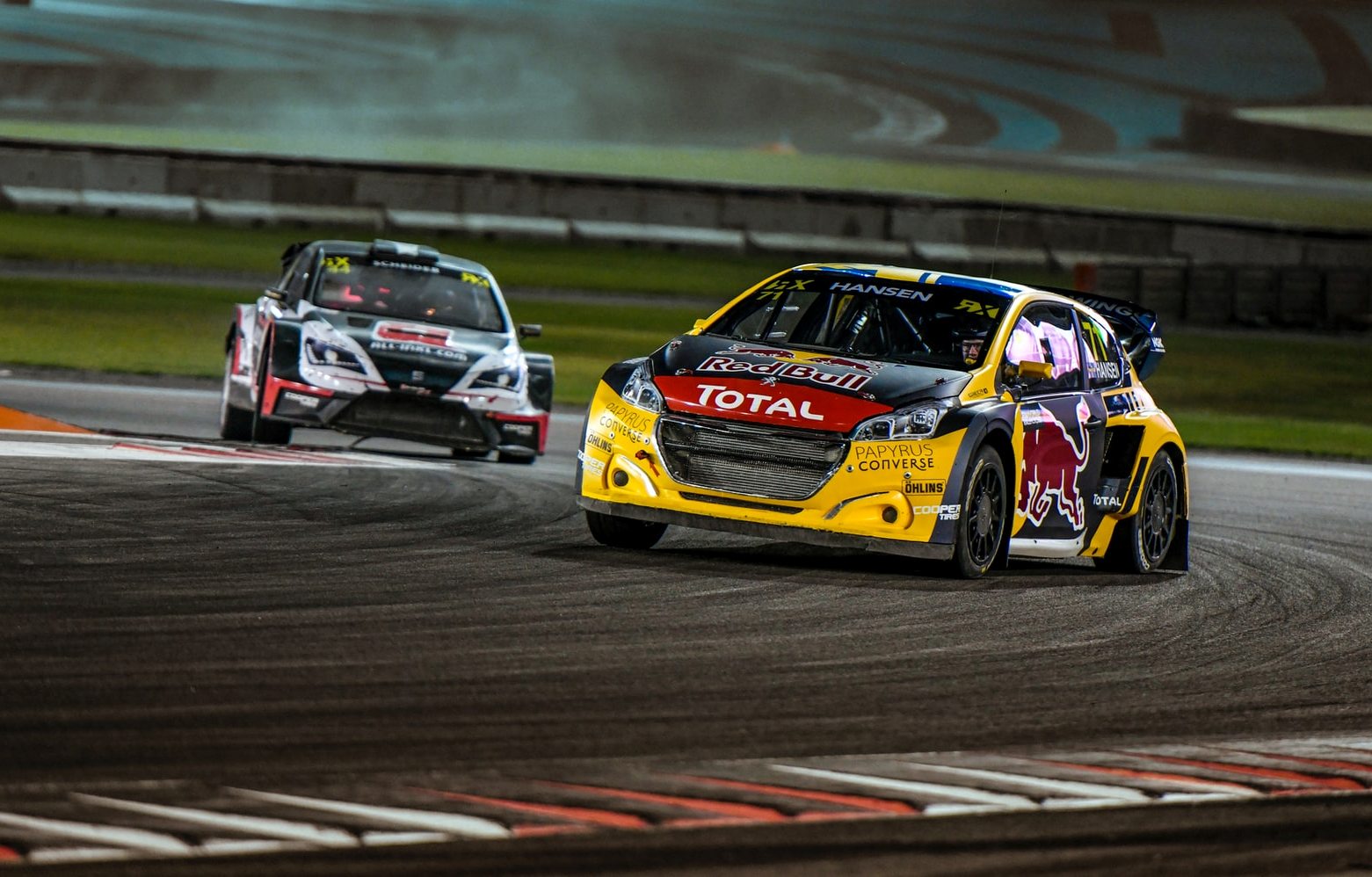 Abu Dhabi is preparing for the biggest sporting event of the year, the Formula 1 Grand Prix 2022. The season finale is to be held at the Yas Marina Circuit. This track is known for its fast straights and tight corners, making it one of the most thrilling races of the season. Unlike other race tracks on the calendar, Monaco and Abu Dhabi boast a luxurious line of yachts to view the exhilarating race. This article provides a detailed guide to help you enjoy your race weekend at the Yas Marina Circuit.
All you need to know about Formula 1 yacht rental services 
The Formula 1 race at the Yas Marina Circuit is a grand spectacle to witness. The 2022 Abu Dhabi Grand Prix is scheduled to take place from 17th to 20th of November this year. The Yas Marina Circuit has a total spectator capacity of 60,000, and the tickets sell out really fast.  
The circuit is divided into different zones - the Main Stand, Marina Grandstand, North Grandstand, and Southstand. It also boasts dedicated trackside berths for yachts. Most tourists and motorsport enthusiasts opt for the Formula 1 yacht rental services to elevate their viewing experience. Yachts offer a sensational view of all the race action at the south circuit, with great hospitality and a gourmet menu.     
Formula 1 yacht rental packages start at AED 175,000 and go up to AED 1,500,000 for three days, varying based on the yacht of choice. Renting a yacht means you get marina passes to experience exciting after-race events, with Swedish House Mafia headlining the post-race concert. 
It also gives you access to the limited and exclusive berths at the Yas Marina Circuit. From 10-foot to 75-foot yachts, you can view the race with splendid views while experiencing the pinnacle of luxury.      
Extravagant yacht models and packages to choose from
Formula 1 yacht rental in Abu Dhabi allows spectators to substantially amplify their Formula 1 experience. Following are some of the top yachts to consider booking for the upcoming 2022 Abu Dhabi Grand Prix -
85 ft Duretti - AED 175,000 

76 ft Fairline AED 200,000

72 ft San Lorenzo - AED 250,000

85 ft Aicon - AED 350,000

90 ft Sunseeker & 116 ft Sunseeker - AED 400,000 & AED 750,000 

164 ft Benetti - AED 1,500,000
 
Abu Dhabi Grand Prix 2022 yacht rental packages
When you rent a luxury yacht at the Abu Dhabi Grand Prix, make sure to book an all-inclusive package. The following is a detailed list of yachts and rental packages available for visitors to choose from - 
Berthing, 35 Marina Passes, 8 guests for 3 nights - 85 ft Duretti, 76 ft Fairline, and 90 ft Sunseeker
Berthing, 20 Marina passes, 6 guests for 3 nights - 72 ft San Lorenzo and 85 ft Aicon

Berthing, 50 Marina passes, 10 guests for 3 nights - 164 ft Benetti

Berthing - 116 ft Sunseeker 
Luxury yacht rental amenities
Chartering a luxury yacht to watch the Formula 1 Abu Dhabi Grand Prix 2022 means getting access to a host of high-end amenities. It is the best possible way to elevate your F1 experience. Renting a yacht through the top rental services in Dubai gives you the opportunity to enjoy fine dining with a gourmet menu and superior hospitality with spectacular views of the Yas Marina track. 
Tickets for the Abu Dhabi Grand Prix 2022
The tickets have already gone on sale for November's finale race. Most stands are closing quickly with seats selling really fast. Tickets can be booked for individual days or for the entire weekend. The prices range from AED 999 to AED 18,000. 
Formula 1's new ticket options
For the 2022 Grand Prix, the Yas Marina administration has brought in new ticket options; these include -
Multi-Grandstand Experiences
This special ticket gives guests the opportunity to view multiple grandstands over three days, each with their unique views of the track.
Roaming Oasis
Suppose you are not a motorsport fan, no worries. You can still enjoy the race weekend. This ticket allows guests to explore the entertainment, food and fun at the dynamic Oasis zones on Friday.
Abu Dhabi Hill Family Pass
A new 2-day F1 ticket for 2 adults and 2 minors (Age below 12) to view the beautiful Yas Marina circuit from the Abu Dhabi Hills 
While these are good options to consider, a yacht rental is superiorly convenient and exciting.
Abu Dhabi F1 race 2022 - Travel tips and requirements to know about 
If you are traveling to the UAE, there are a set of travel tips and guidelines one must follow. Since there are three months more to go for the race, covid and other travel-related guidelines may be updated by then, and hence it is recommended for visitors to keep checking the official sites for updates. 
Vaccinated travelers to the UAE need not present a negative RT-PCR test result at the airport of departure. However, non-vaccinated travelers are required to obtain a valid negative RT-PCR test result conducted within 48 hours before arrival. The latter also has the option of presenting a recovery certificate in case they were infected, issued within a span of 30 days before departure. These regulations are subject to circumstantial updates.  
Race weekend schedule
Formula 1 weekends typically span over three days. It starts with FP1 (Free Practice Session-1), followed by FP2 on Friday, and FP3 followed by Qualifying (Pole position race) on Saturday, with the final race on Sunday. 
Yas Marina Circuit experiences
Always-on-track experiences at Yas Marina Circuit includes a host of other thrilling motorsport activities. If you are traveling to the UAE, here's a list of exciting racing activities you can be a part of -
Drive - If you are a speed chaser, you're in luck. The track day events at Yas Marina gives visitors the opportunity to select from a range of performance cars to drive around the fast circuit. 

Drag - You can now go head to head on the 4.1 km drag strip with your own car and challenge your opponent driver to an exhilarating drag race.

Drift - Tighten your seatbelts for a high-performance, rubber-burning drift session at the Yas Marina Circuit.

Ride - The circuit hosts track days from Thursday to Saturday for you to experience mind-boggling speeds on a car of your choice, ranging from an Aston Martin GT4 to a Chevy Camaro. 

Kart - The karting facility at the Yas Marina Circuit allows visitors to hit a few hot laps in a go-kart around the track and help you feel like a race driver.

Tour - Get a full venue tour and behind the scenes of a Formula 1 track at Yas Marina Abu Dhabi.

YAS Gift - If you are looking for the perfect gift for a speed chaser, the Yas Marina Circuit offers an exclusive gift voucher consisting of a selection of racing activities that you can enjoy at the track.
An elite Formula 1 experience
"It's lights out, and away we go!" The Formula 1 Abu Dhabi Grand Prix is just shy of three months and motorheads are already booking tickets to witness the most anticipated race of the season at the Yas Marina Circuit.
Create your own private bubble of luxury by chartering the most extravagant yachts with the best Formula 1 yacht rental services in Dubai. Being the ultimate race of the season, the tickets are selling out fast. So pre-book your yacht and experience Formula 1 like never before.