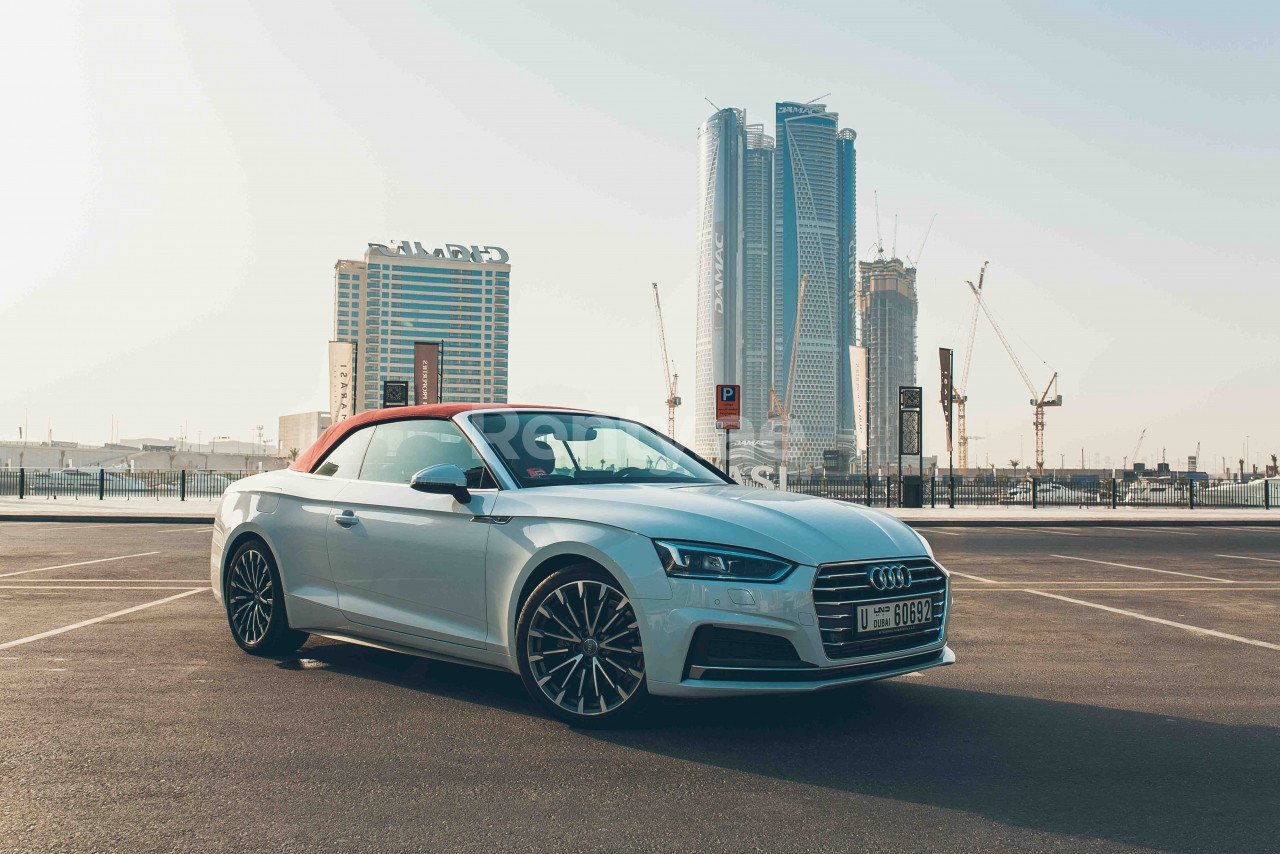 Renty has extended its car rental services to include Abu Dhabi and is in the process of securing other partnerships with trusted rental companies around. Renty serves business professionals, family-oriented tourists, and celebrities looking to hire luxurious cars and SUVs to drive while in Dubai and the UAE.
The company only works with leading dealerships that deliver first-class service and great rates. Customers are assured the highest quality when they lease a vehicle through Renty car rental in Abu Dhabi.
Renty's speciality is offering indulgence cars but the platform also lists a comprehensive range of vehicles fitting for all budgets. Their car rental program brings together exclusive car rental companies with high 5-star ratings. This means you won't be disappointed by the quality of the vehicle you hire. You can explore Dubai without worry or hassle and make the impression you desire.
The website offers over 500 cars, each ready to take you on the adventure of a lifetime. With the inventory steadily rising, no one will be left behind.
Many know Abu Dhabi as one of the top leisure travel destinations. Because of this, there are plenty of opportunities to gain success and wealth with business locally. The first impression is often the deciding factor and judgment call. This is one reason why success-minded individuals hire Renty vehicles while visiting Dubai.
Select from the luxurious Audi, Bentley, Cadillac, Mercedes, Ferrari, Lamborghini, and Range Rovers, plus much more. Don't want to be so conspicuous? Renty has an array of car manufacturers and brands available.
Hire one of the economy vehicles. Pick from the adventurous Ford Explorer, Ford Figo, KIA Rio, or the stylish Hyundai Elantra.
It's to the driver's benefit to renting a car in Dubai. It's one way to make a good first appearance or to travel the city on a personal vacation. Make your debut in this breathtaking city by kayaking, taking a desert safari, or by bar-hopping the night away. Just visit Renty.ae for your driving pleasure.
Renty has a concrete track record for engaging the top of the line sports cars. It's clear to see what's available through the website. You won't need services which compare models or prices, everything is easily accessible on their site. It has 8 language versions (English, Arabic, Chinese, Russian, German, French, Italian and Spanish).
They will pick up and deliver the luxury vehicle of your choice at no charge. If you would like more information about this topic, please visit renty.ae.