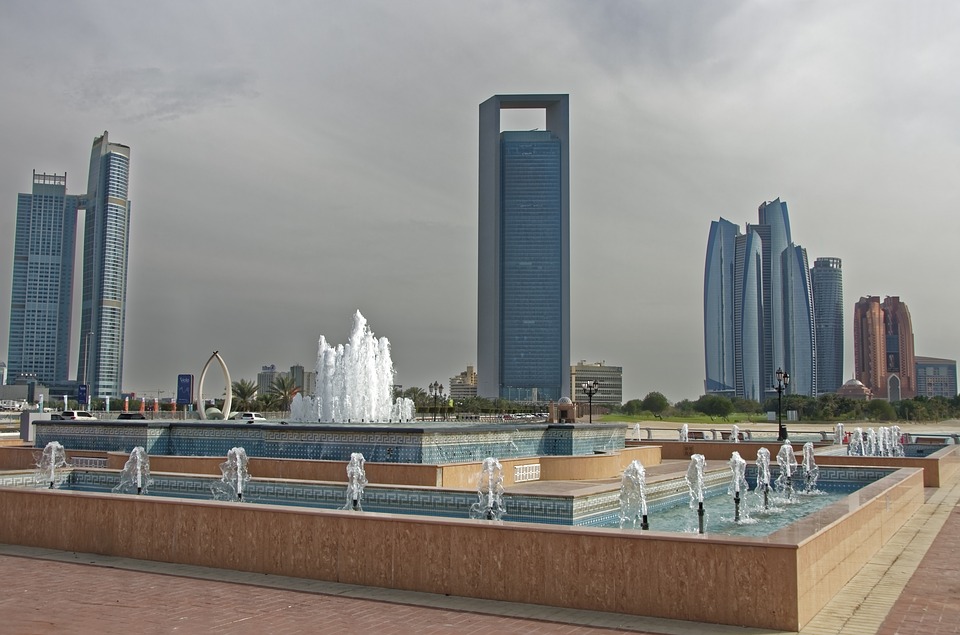 The capital of the United Arab Emirates has long gained a reputation for being a tourist-friendly hub focusing on traditional Arab culture. Abu Dhabi has so much to offer when it comes to souvenirs, from traditional garbs to its delectable sweets; there is something for everyone to bring back home. You should try out a private shopping tour around Abu Dhabi.
Gold Jewellery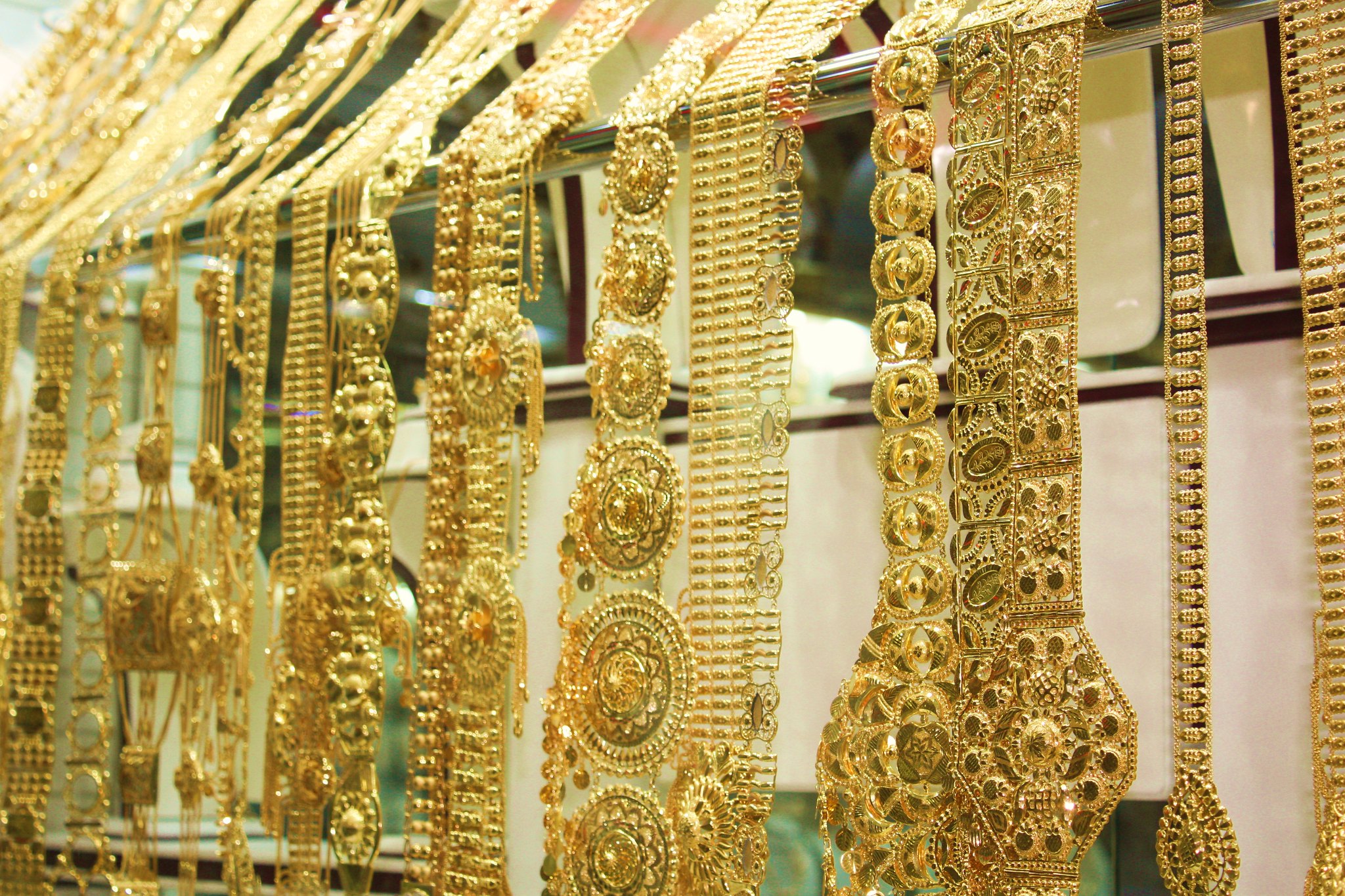 Credit: Flickr / Jan Smith / CC BY 2.0
Abu Dhabi is famous for its Gold Souk with glitter all around where you'll find whatever ornaments you're looking for. With a wide variety of styles and ranges, you can find everything from the most opulent Arabic jewellery to gold ingots and contemporary western designs. The rates change according to the international gold rates and are available in 18, 21, 22 or 24 carats. Abu Dhabi's Madinat Zayed Shopping Centre has many jewellers to choose from. Remember that you can always bargain for a better price. Apart from the souk itself, UAE boasts some big names in jewellery at its various shopping centres such as Cartier, Chopard and Tiffany & Co. Regional jewellers to look out for include Damas, Pure Gold and Rivoli.
Carpets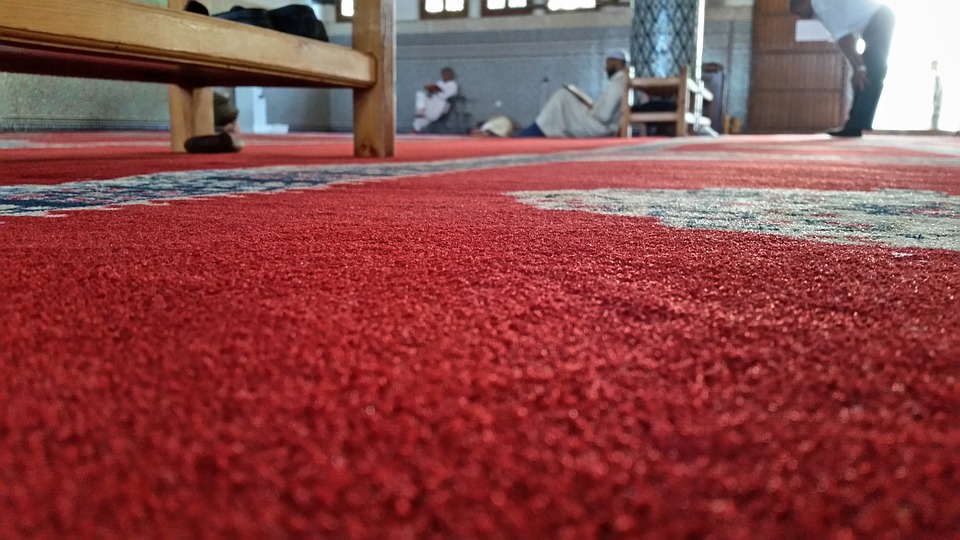 When you think of the Middle East one of the things that come to mind is carpets. The Arab world is famous for its carpets which mostly originate from Iran, Afghanistan, Pakistan, Turkey and more recently from China and other central Asian countries. You can find a plethora of exquisite designs and colours to suit your home's decor. Before finalizing a carpet, it's a good idea to scope out the various patterns, sizes, and venues. You should ideally visit several shops to get a feel for price, quality and traditional designs. Here are some things to remember when deciding what carpet to go for. The price climbs with the number of knots per square inch, which requires more labour hours and more skilled craftsmanship. 
Silk carpets are more expensive and exquisite than wool ones and Iranian carpets are valued higher than those from Turkey or India (Kashmir). Hand-woven carpets are more expensive than machine-made ones despite never being quite perfect or piling evenly. As a rule of thumb, go by your own intuition rather than what the carpet salesmen claim because they cannot always be trusted and remember you don't need to buy them just because the shop has unrolled several of them. Always remember to bargain- it's all part of the game and is expected. Most malls have carpet shops but we recommend visiting the Carpet Souk at the port end of Mina Road. You can also check out Mina Souk for several options. 
Arabic Perfume (Oud)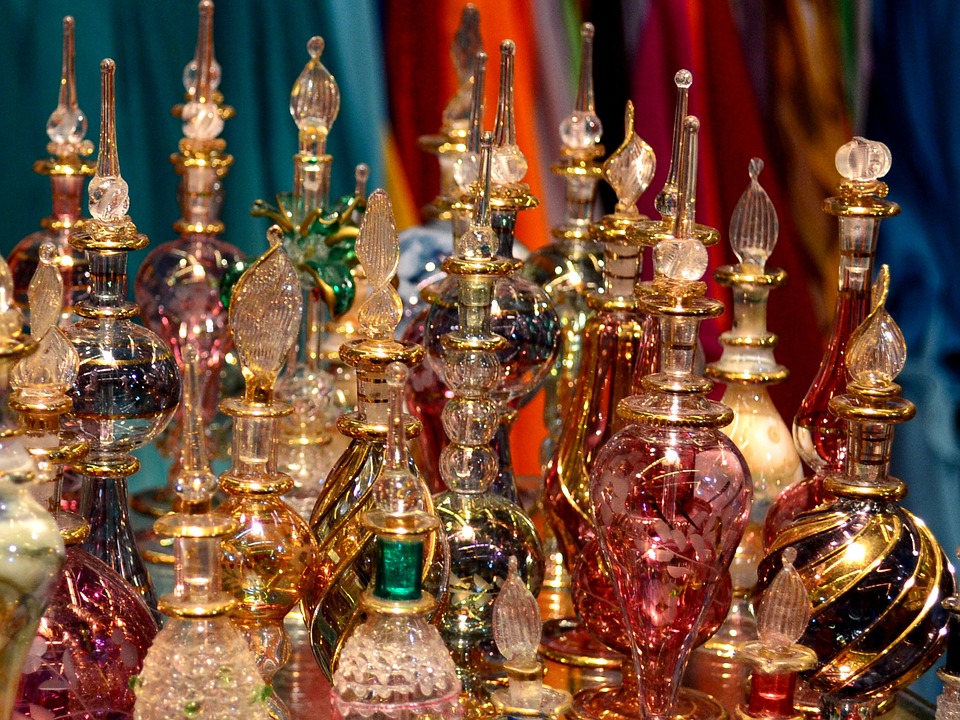 Traditionally made from agarwood tree resins, oud has been used by the Arabs for centuries. You'll find various different scents; commonly exuding a strong, deep aroma when burnt. You can buy oud in chips or blocks along with a special oud burner. For a long-lasting, distinctive perfume, however, you should check out oud oils, produced from a complex process of extraction. For some of the best oud in town, we recommend the local Yas Perfumes which specialize in the oud, oils, and dukhoons (censer). Here you'll find some French blended perfumes as well. Once you select a fragrance, you can also browse through their ornate collection of perfume bottles in which to carry your scent home. You'll find many branches of Yas Perfumes around Abu Dhabi, Al Ain, including in various malls like the Marina Mall, Abu Dhabi Mall, Emirates Palace, and Al Ain Mall.
Dates, Chocolates & Sweets
One of the most iconic edible souvenirs of the Middle East has to be the humble date. This fruit is an integral part of Arab heritage and has traditionally been a valuable source of nutrition. You can find several varieties of dates including some that are stuffed with almonds, other dry fruits or candied orange and orange peel. Bateel, the renowned dates deli, has an amazing selection of luxury dates and dates that produce sparkling date juice, date jams, and preserves and even balsamic vinegar from dates.
Other delectable souvenirs include Lebanese sweets made from pastry, honey, groundnuts and dates, Iranian caviar and chocolates made from camels' milk. They have a unique luxurious taste with a smooth texture and are made by blending the milk with vanilla, honey and cocoa beans. You'll find them sold in bars, as pralines and as cute camel shaped figurines. They are available in a variety of souvenir shops as well as popular hypermarkets like the Abu Dhabi Co-operative Society, Lulu, and Emirates General Market.