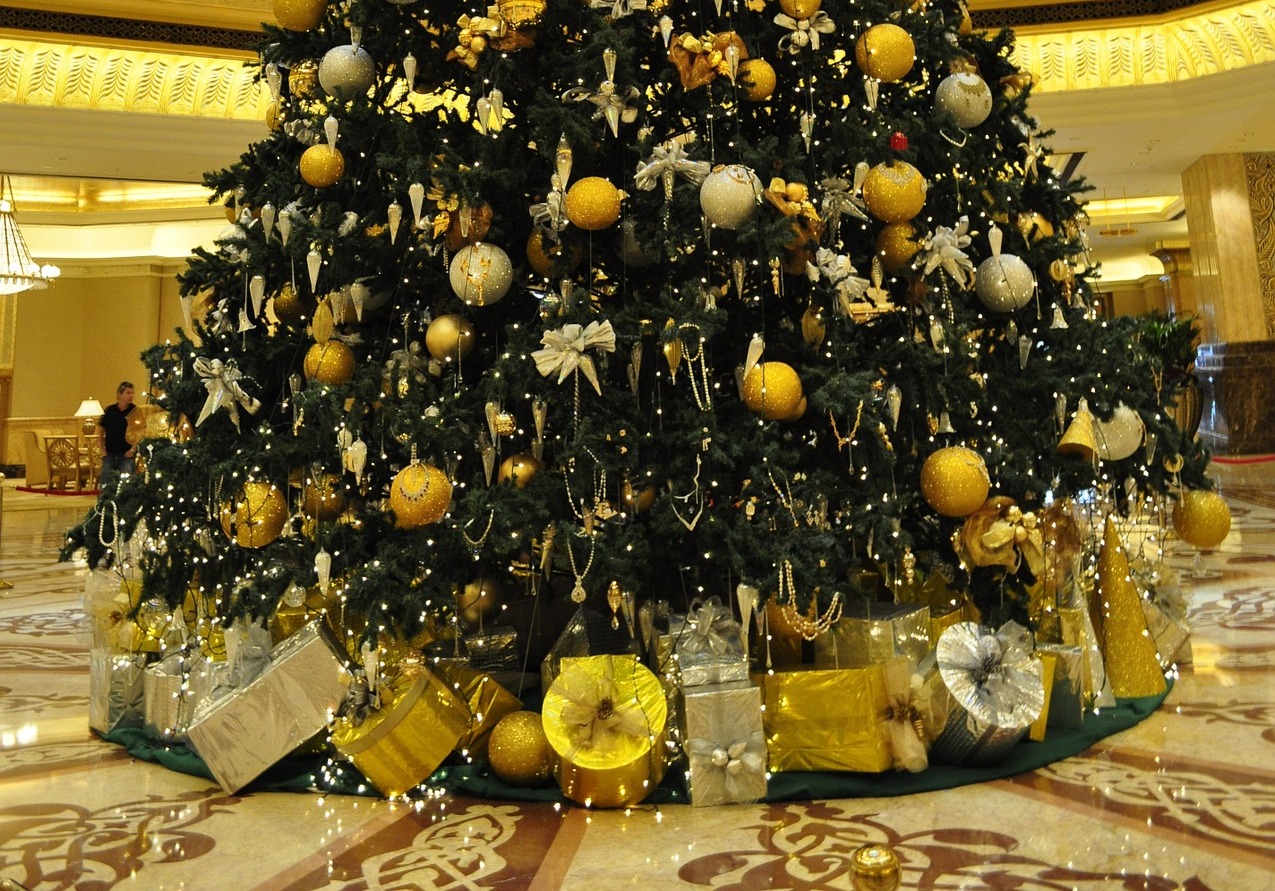 At the heart of a grand Christmas celebration, is a savouring mouth-watering multi-dish experience in Abu Dhabi.
The Emirate brings you some impressive and classy restaurants where you can treat your family and friends with festive desserts, brunches, and dinners during your Christmas vacation. We've rounded up some of the most spectacular festive dining experiences for you in Abu Dhabi.
Christmas Brunch at Filini Garden
Enjoy a breath of fresh air during Christmas at the stylish, open-air Filini Garden at the Radisson Blu on Yas Island. You can look forward to a scrumptious Christmas Brunch with hearty Italian fare. For pasta-lovers who enjoy a contemporary take on classic Italian dishes, Filini Garden is the place for you.
Festive Christmas Dinner at Mijana Restaurant
Guests will love the Christmas Eve and Christmas dinner options at Mijana at the Ritz Carlton. They can enjoy Lebanese cuisine in the backdrop of live Arabic music. Wait, there's more, the restaurant will also serve a festive spread during Christmas with à la carte menus offering Pan Asian dishes ranging from Vietnamese to Malaysian and Singaporean.
Charming Dining Experience at Villa Toscana
Treat yourself with not just exquisite food options, but also relaxing views of the Corniche from the breezy terrace of Villa Toscana at The St. Regis Abu Dhabi. The culinary journey with distinctive festive traditional recipes and delectable local Italian desserts makes it just about the perfect place to celebrate Christmas Eve.
Arabian Delicacies at Mezlai
Taste traditional Emirati cuisine in a luxury-setting at the award-winning upscale restaurant Mezlai in the Emirates Palace. Enjoy the backdrop resembling a Bedouin tent as you sample authentic Emirati cuisine- Christmas with an Arabic twist. 
Savour Delicious Seasonal Hot Drinks at Costa Coffee
Christmas and a perfect time to sample delicious seasonal hot drinks, Yule logs, and classic mince pies. Head to one of the Costa Coffee outlets in the city and enjoy some hot gingerbread latte, cream hot chocolate over a cranberry sandwich, roast turkey, festive macaroons, and cookies.
We wish you a joyful festive time in Abu Dhabi and also recommend that you pre-book at the restaurant of your choice or take a food tour to get the best the Emirate has to offer.