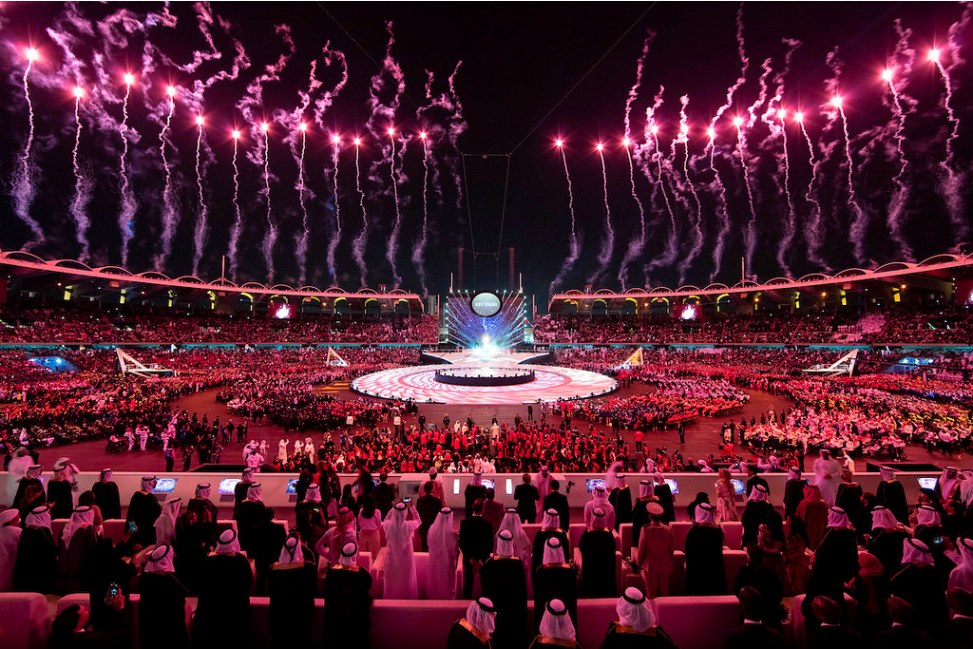 Credit: Flickr / Olimpiadas Especiales América Latina / CC BY-ND 2.0
Are you planning to visit Abu Dhabi in March? Then, you mustn't miss the Special Olympics World Summer 2019, which is being hosted in Abu Dhabi. The games are scheduled from 14 to 21 March 2019 and it's a perfect time to be in the city.
The temperature in March is moderate and rests between 75° to 85°F (24° to 30°C). Tourists usually flock the city during March, and with the world's largest humanitarian and sporting event of 2019 in Abu Dhabi - it just adds to the must-visit destinations.
The Games are one of the largest sporting events of the year, and thousands of athletes, coaches, volunteers, and supporters attend to witness and cheer the accomplishments of people with intellectual disabilities. It is truly an inspirational event with splendid stories and achievements of athletes.
The event is expected to have over 7,500 athletes from 190 countries that would compete in 24 supper sports. A star-studded Opening Ceremony in the iconic Zayed Sports City Stadium in the heart of Abu Dhabi would set the tone for the Games. Seven venues in Abu Dhabi and two venues in Dubai will host the sporting event. You can enjoy athletics, basketball, badminton, beach volleyball, cycling, equestrian, football, artistic gymnastics, rhythmic gymnastics, judo, bocce, bowling, kayaking, open water swimming, powerlifting, table tennis, triathlon and more. If you are planning to head to the Abu Dhabi National Exhibition Centre (ADNEC), which will host basketball and table tennis among the 11 sports to be held from 15-20 March, then expect it to be crowded.
You may also get lucky to catch a glimpse of Brazilian football legends Romario and Cafu who will be at Abu Dhabi to cheer on the athletes. Olympic gold medallist, Vladimir Gribic, who helped Serbia win the volleyball title at Sydney 2000, speed skater Apolo Ohno and figure skater Michelle Kwan will be present.
Get ready to cheer to your heart's content! And, if you haven't booked a hotel in Abu Dhabi, then book it now and have the time of your life.