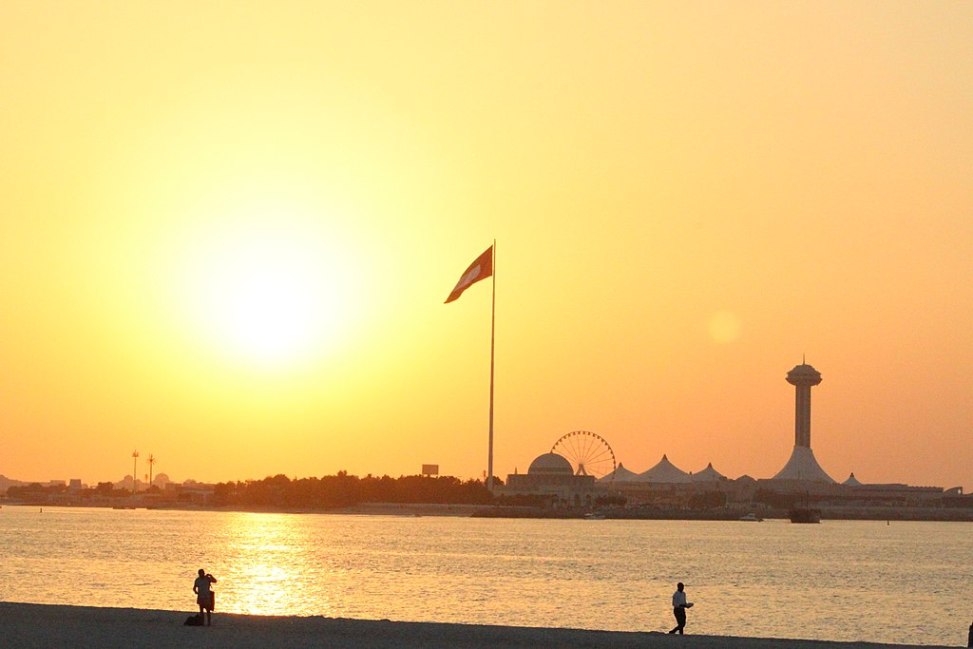 Credit: CC / Ramsey Mikati / CC BY-SA 4.0
Abu Dhabi makes a perfect destination for travellers in April. The city's exuberant attractions are wonderfully blended with the backdrop of the banks of the Persian Gulf. Visit Abu Dhabi this April for a breathtaking Arabian holiday.
What makes Abu Dhabi special in April?
Beaches and Tan-weather: It's ideal to head to the beaches in Abu Dhabi. The Corniche beach stretches for some 8km and is one of the best beaches in the city. Absorb the sweeping coastline, cycle, or get ready for a tan at the Corniche beach. The Saadiyat public and private beaches and the Yas beach are also amazing beach destinations.
Affordable hotel rates: Springtime (March-May) in Abu Dhabi is when the summer sets in and are considered a low season for tourists. Travellers can get the best discount at hotels.
Abu Dhabi weather in April
April is a great time of the year in the city, the average high temperature during the day in Abu Dhabi is 27°C (80.6°F) to 33°C (91.4°F) and the temperatures may drop to 20°C (68°F) at night.
Top Activities on do
Evening Desert Safari: The city's unique culture can be best experienced on a desert safari. Take a ride in 4x4 vehicle through the sand dunes, have a camel ride into the desert sunset, followed by an Arabian BBQ - that's a great way to spend a memorable evening.
Visit souks: The souks in the city are vibrant hotspots, having products from spices, silks, perfumes, gold to electronic goods. Head to the Central or Old Souk, the Al Ain Souk, Souk Al Bawadi & Souk Al Qaws, or Souk Al Zafarana and soak up the local atmosphere and also buy souvenirs of your choice.
Major events in April
Yas Waterworld (Mermaid Adventures): With the start of spring, Yas Waterworld's Mermaid Adventures is a wonderful way for the entire family to enjoy the rides, slides, and attractions. Also look out for the Mermaid show, giant aqua trampolines and more.
Al Dhafra Water Festival: Head to the Al Dhafra water festival with your family and look out for the beach games, marine races, "Regatta" sailing championship and more.