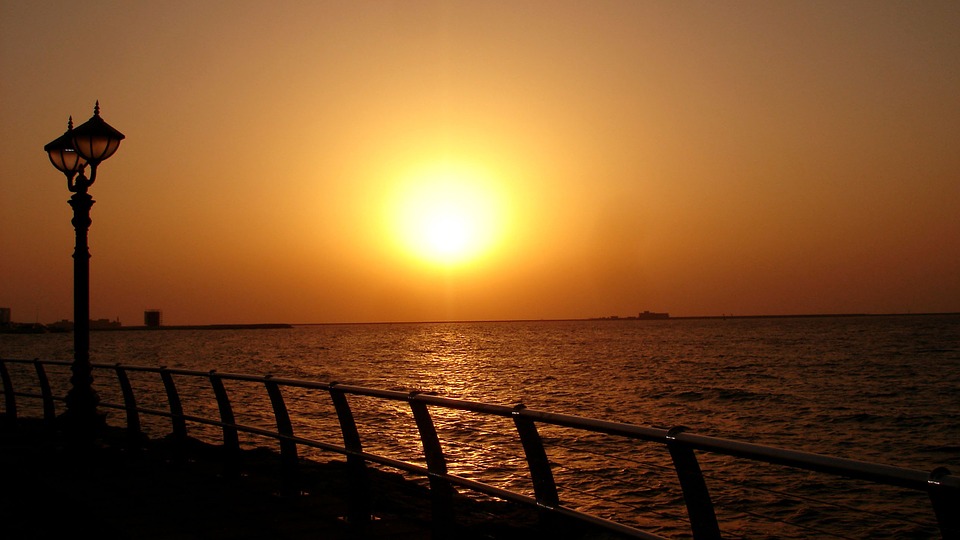 Thinking about a short break? Abu Dhabi is a pleasure to explore and an easy choice for a quick getaway. Get ready to explore diverse and fascinating attractions in Abu Dhabi in a short period of time.
Yas Island: A breathtaking destination off the coast of Abu Dhabi, the man-made Yas Island features plenty of entertainment options. The island is linked to the mainland by an expressway and can be accessed via Saadiyat Island.
It is home to the Abu Dhabi Grand Prix as well as includes the first-ever Ferrari theme park, Warner Bros Theme Park, and the Yas Mall – a leading shopping destination. Top-quality hotels, marinas and golf courses draw attention to the lifestyle on the island which is unlike any other.
Qasr al-Hosn Fort
: The oldest stone building in Abu Dhabi, the Qasr al-Hosn Fort (also known as 'white fort') was built around 1761 as a watchtower. Later, in 1793 it was developed into a small fort to house the Abu Dhabi royal family which occupied it until 1966. Every year, the Qasr Al Hosn Festival is held on the grounds of Qasr Al Hosn to celebrate the history of the fort and Emirati cultural landscape.
The Corniche
: The Abu Dhabi waterfront popularly known as the Corniche is a picturesque stretch of road extending 9 kilometers along the sandy beaches. Many classy hotels & restaurants and residential complexes such as the Marina Mall and Abu Dhabi theatre are in the Corniche area. The government has arranged for excellent facilities for many outdoor
Abu Dhabi activities
like cycling, running, children's activities, and volleyball, swimming and picnicking. It is also a high profile destination for many signature events like Formula One Etihad Airways Abu Dhabi Grand Prix, the World of Music, Art and Dance (WOMAD) and Volvo Ocean Race.
Heritage Village
: Neighbouring the Corniche, the Heritage Village provides an insight into the early Bedouin lifestyle of the Emirati people and the discovery of oil. Reconstruction of mud-brick houses, old wells, fishing villages, and souks mirror the traditional life of the bygone times. Traditional craftsmanship such as metalwork, pottery, and weaving are also on display, where visitors can try their hand at these unique skills.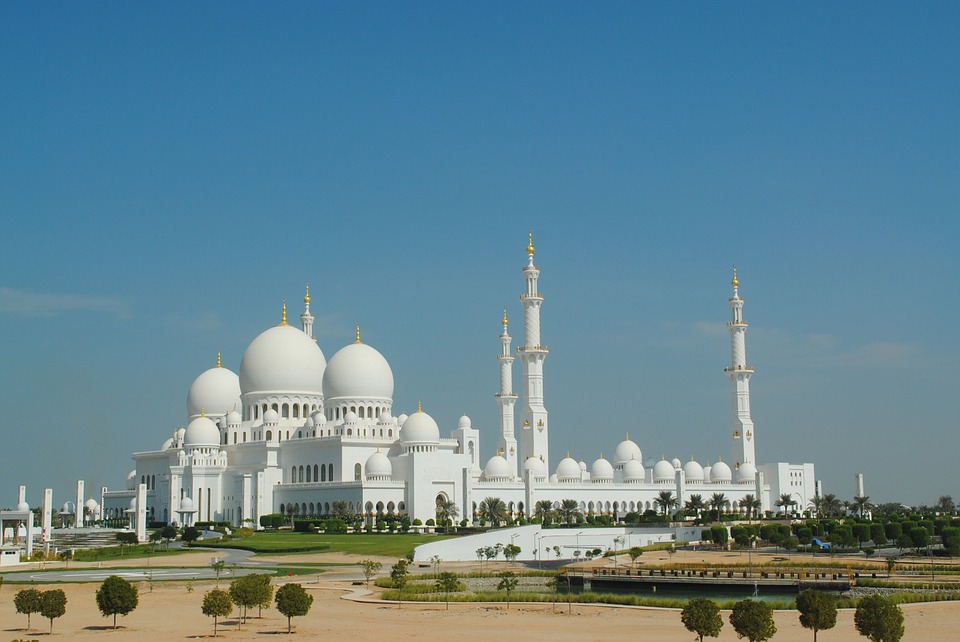 Sheikh Zayed Grand Mosque
: Abu Dhabi city's most iconic landmark, the Sheikh Zayed Grand Mosque is an excellent example of contemporary Islamic architecture. Popularly called the Grand Mosque by local residents, it is built from pure white marble and embedded with semi-precious stones. At a single time, the mosque can accommodate 40,000 worshippers while the main prayer hall can hold up to 7,000 worshippers. The mosque also features the world's largest carpet and the largest chandelier made from Swarovski crystals.