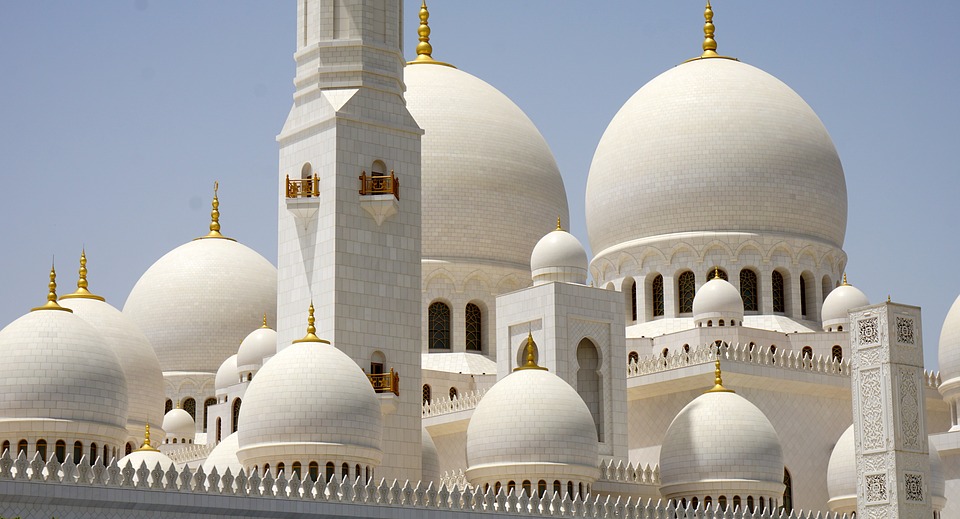 An activity that should be at the top of any tourist's to-do list when they visit Abu Dhabi is a tour of the Sheikh Zayed Grand Mosque.
This iconic Abu Dhabi mosque was built in memory of Sheikh Zayed, the man who brought the United Arab Emirates together, spearheading its creation into the majestic nation it is today.
With construction completed in 2007, it can hold 40,000 people and took 38 contractors to build, utilizing materials sourced from several countries around the world including New Zealand, Italy, and China among others. The mosque features magnificent Islamic art and architecture at its finest, incorporating exquisite and elaborate geometric designs and floral motifs. The mosque also features an external lighting system representing the phases of the moon.
Sheikh Zayed envisioned that his mosque would be a sanctuary for those who truly seek peace and the fact that it unifies multiple Islamic architectural styles helps to further this point. The architecture is a rich amalgam of Ottoman, Fatimid and Mameluke styles, providing a unified glimpse into the past of Islamic architecture. The fact that such a wide array of contractors and materials were involved in the mosque's construction also symbolize the unity Sheikh Zayed sought, making the mosque a physical representation of his lifelong vision for both himself and his country. While not among the most common Abu Dhabi activities tourists often partake in, seeing Sheikh Zayed Grand Mosque in person is a must the next time you find yourself in the city.
See
Abu Dhabi's top city sights
on a full-day
sightseeing tour
of the United Arab Emirates' capital city!