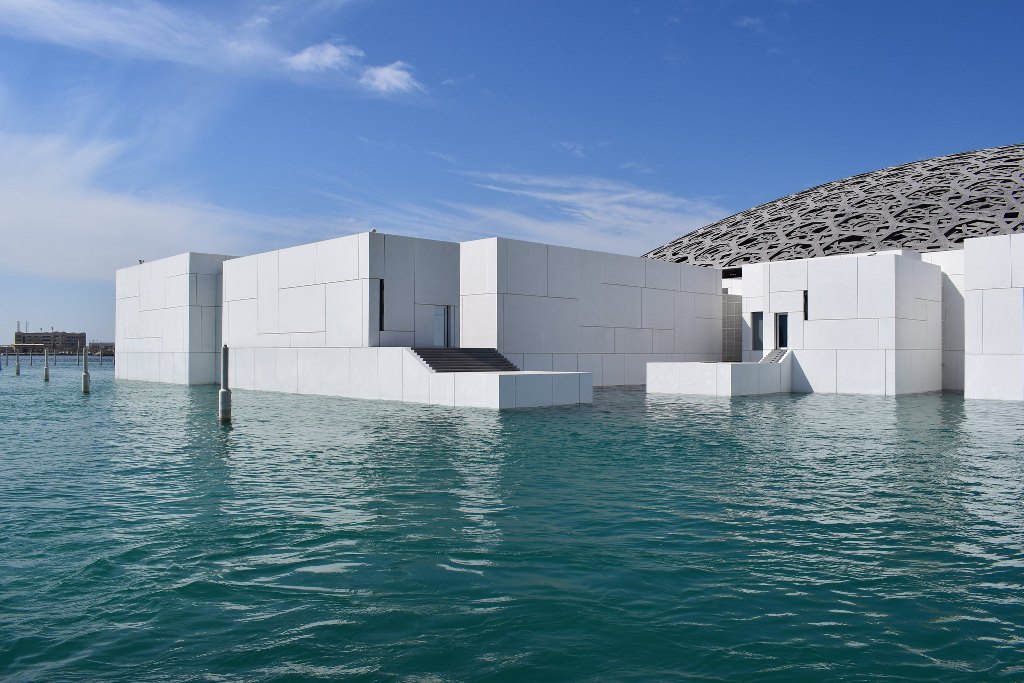 The highly anticipated wait is finally over and the Louvre Abu Dhabi is now officially open to the public after 10 long years! With the traditional Emirati dance and an Etihad A380 fly-past, the gates to this much-awaited museum opened on the 11th of November 2017, receiving a large string of people wanting to see inside the talked about space.
Located on the Saadiyat Island in Abu Dhabi, and designed by French architect Jean Nouvel the design for this grand structure has been the talk of the town. Typical to Abu Dhabi style, the concept is unique, hosting the first universal museum in the Arab world. You can find out more details regarding this architectural masterpiece and its exhibits here.
With galleries, an auditorium, a children's museum, and some café and restaurants you can spend the entire day and walk away completely in awe of the space and its design. Be sure to book the tickets in advance so you won't have to wait in the long queue. The Museum is open on all days except Mondays between 10 am – 08 pm.