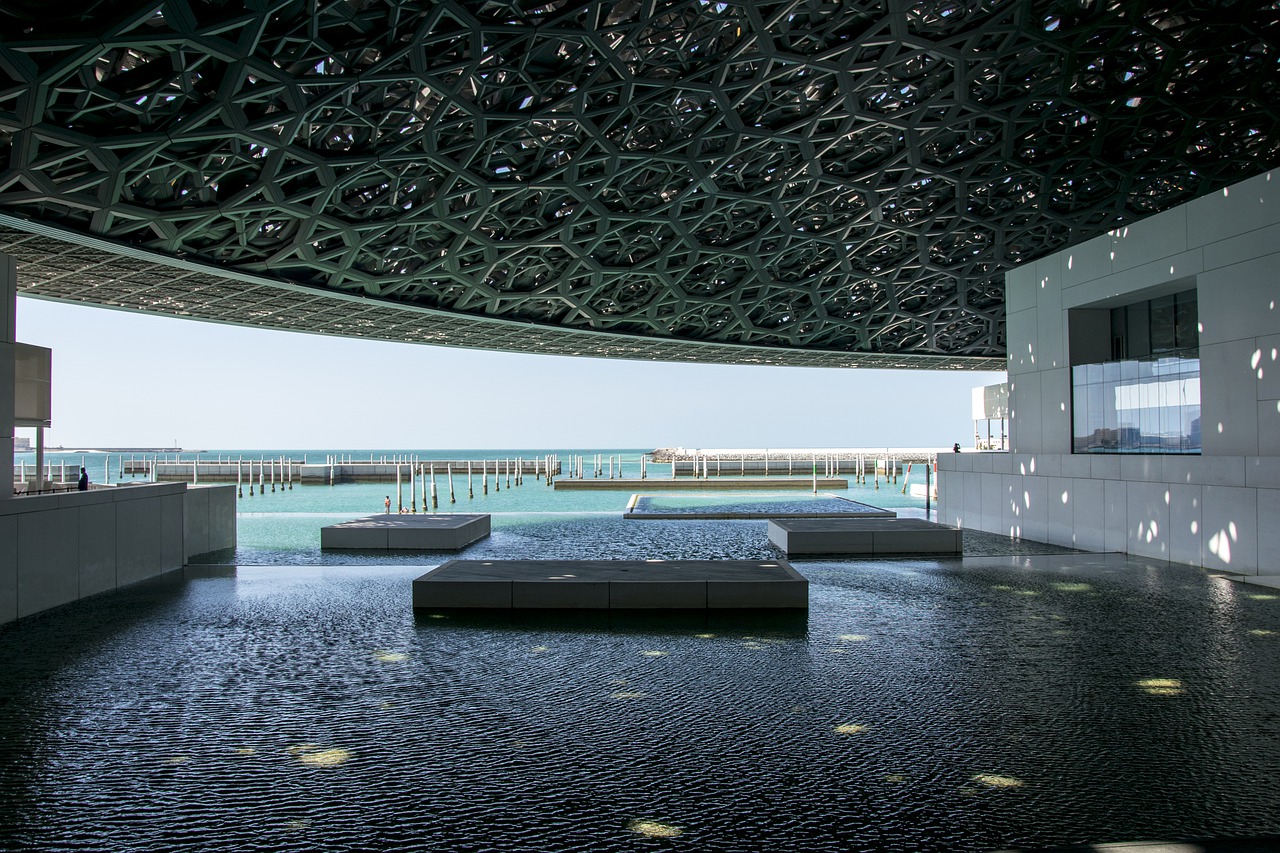 Besides being a symbol of luxury and extravagance, Abu Dhabi is widely known for its man-made attractions like the ever famous Sheikh Zayed Mosque and the Ferrari World. While you can visit these on your holiday, take a chance and explore the recently opened Louvre Abu Dhabi for learning something more about the city, and the world as a whole. 
 
The Louvre Abu Dhabi is built on a man-made peninsula and is open to water on all three sides, providing stunning views for the location. The maze-like walk showcases history and art through the ages, and how man despite the different civilizations is not really different after all. The galleries are separated into 12 chapters of mankind where you will get to see the evolution and influence in the most simplistic form of display. The Louvre Abu Dhabi also proudly displays Islamic art, Arab dominance, and contribution by the Middle East in the global culture, which many people fail to realize or acknowledge.
Besides the stunning interior display pieces by world-renowned artists, the exterior is also a work of art itself. The dome which covers the entirety of the museum is a combination of trapezoidal shapes that filter in sunlight, changing the way light enters throughout the day. It is said to have been inspired by the stars and is symbolic of the importance as a guide for the Bedouins traveling in the desert.
You are sure to feel calm once you enter this space, where art is the major focus. You will almost feel like you are walking into a place of worship! Despite the pomp and grandeur in all other attractions in Abu Dhabi, the Louvre is a much-needed space that provides an environment where you can not only learn about the past but also get a chance to visualize a better and more optimistic future.