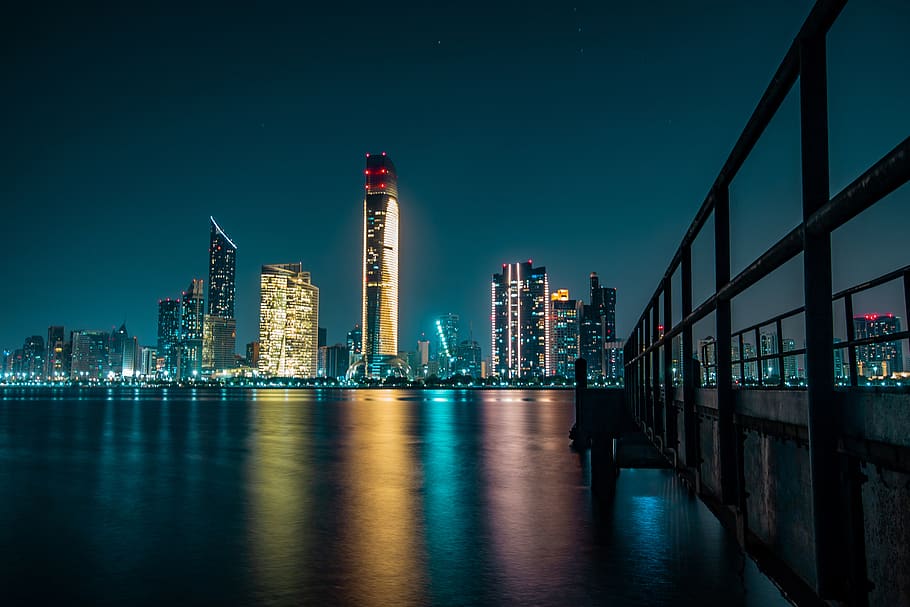 Abu Dhabi is a T-shaped island and is the second-largest city in the United Arab Emirates.  In 2007 CNN had voted Abu Dhabi  the richest city in the world.
Abu Dhabi has become the centre of industrial and political activities as well as the largest cultural centre in UAE.
The weather in Abu Dhabi is typical of any tempestuous island climate. They experience 100°F in the summer and a refreshing average of 70°F in the winter months. Sunny and blue skies are the norm however, there is the occasional tropical storm that can dump anywhere between 2-3 inches of rain. There really is no bad time to
visit Abu Dhabi
however the most popular times seem to be October through May.

The locals will tell you to come when the jellyfish are hibernating, which is October through December.

Abu Dhabi receives such a high volume of visitors, mainly due to the wide variety of activities to do there. If sandy, tropical beaches are not your thing then there are plenty of hotels and resorts with pristine swimming pools to choose from. There are mosques, palaces, museums, the Corniche, the world's largest amusement park, Yas and Saadiyat Island and much more. The hospitality industry has such high standards that most hotel guests are content to just stay put. This bustling, ever-growing island welcomes tourists all year round and they are confident that if you visit once you will want to return again and again.