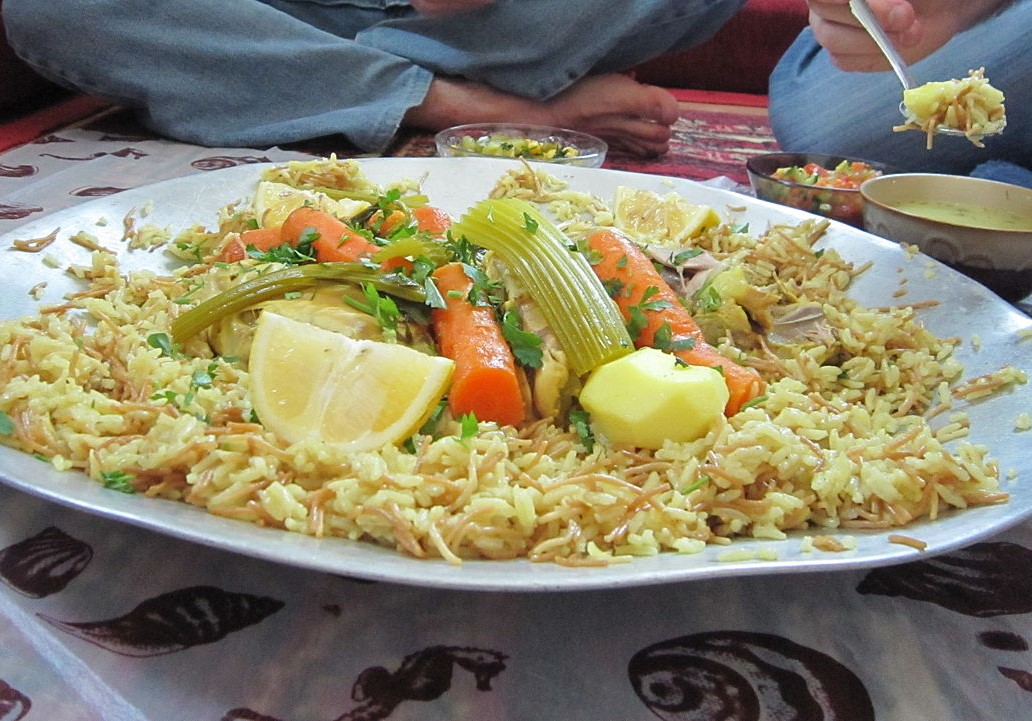 Bedouin feasts, with a spread of lavish meats and aromatic spices, are a delight to the senses. In Abu Dhabi, guests can relish some of the best Bedouin dishes that can satiate palates. Here are some flavorful dishes that one must try.
Mandi
The traditional and Arabic fragrant rice version, Mandi is an enjoyable dish. Consisting of rice and meat, the dish is the most authentic with rice and tender meat (lamb or chicken). The flavourful dish often gets cooked by being smoked in a special tandoori oven. The results are excellent, and the fluffy exotic rice is a must-have.
Chicken Mazbi
The minimalistic crispy chicken dish served on a bed of rice is yet another must-have. The dish is cooked traditionally over hot stones. Often made of chicken, one can also find lamb versions and served with dates, tahini, honey, and a side of a green salad. An elaborate version has a serving of toasted nuts and raisins.
Maqluba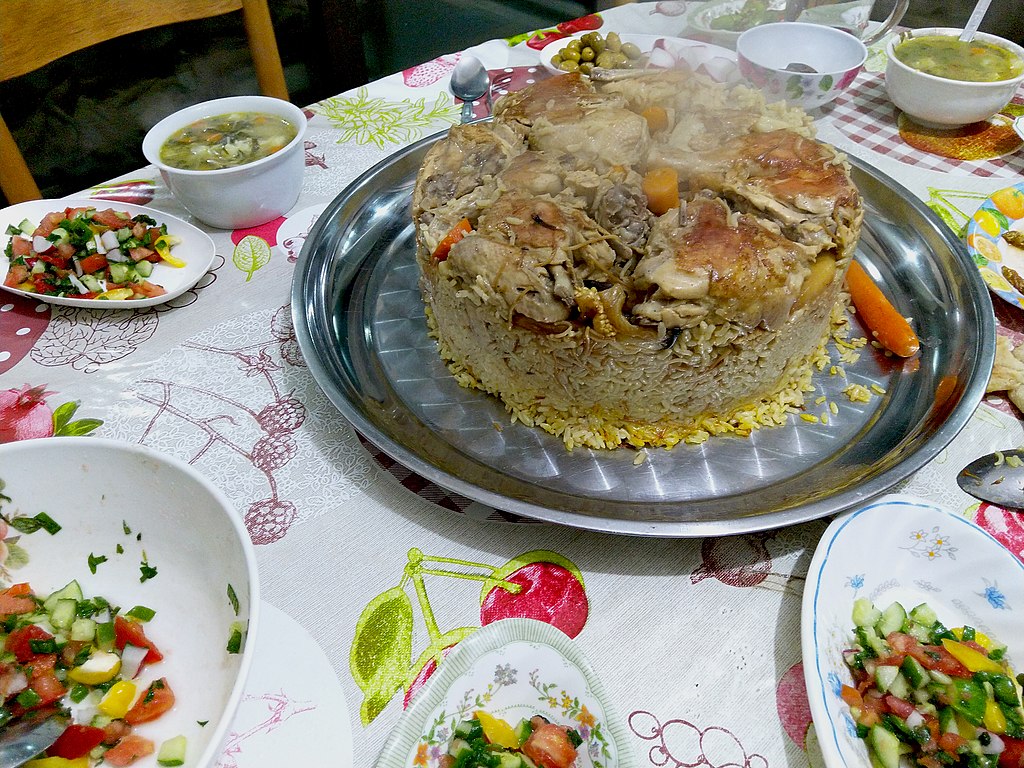 Credit: Ramadan9044 / CC BY-SA 4.0
Yet another fantastic dish to savour is Maqluba. The layered dish consists of meat, rice, and fried vegetables (comprising potato, eggplant, tomatoes, and cauliflower). It is placed in a pot that's flipped upside down when served.  A delicious and comforting dish takes a long process to cook but is well worth the time. Guests will also love to savour some cool Arabic cuisine when they are in the city.
Lauzinaj
This one is for those who are die-hard dessert lovers! One cannot have missed out on relishing the food of kings, lauzinaj. The almond-based confection has a unique flavouring of camphor, musk, and rose water. Interestingly, the confection is found in all animal and other shapes, including squares and triangles. 
The traditional dishes may not always appeal to Western palates. However, it is always great to try the food and experience the food and culture of Bedouin life at the city's top restaurants. What best way than to relish the Bedouin dishes?