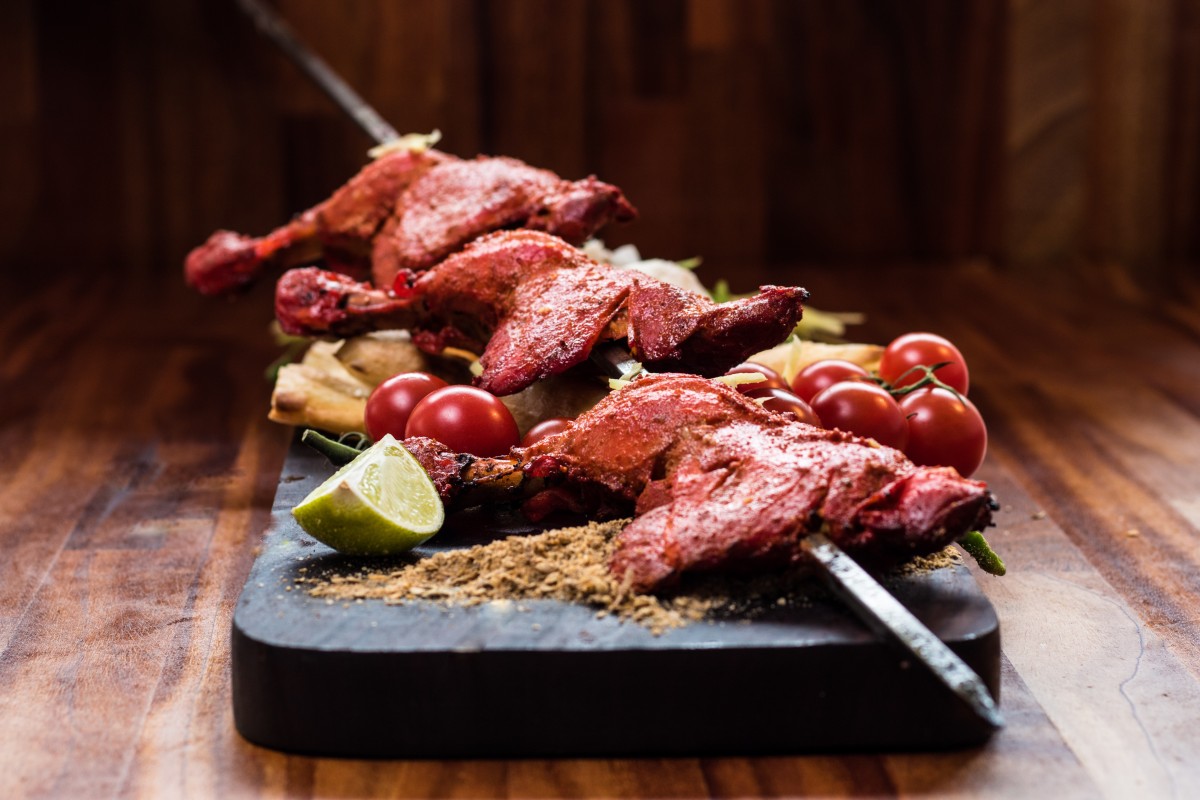 A visit to Abu Dhabi is incomplete without sampling the lip-smacking street food. If you are a foodie, then get ready as you will be spoilt for choice with tasty, cheap, and mouth-watering
dining options in Abu Dhabi
. Keep reading to find out the must-try street food options in this wonderful city.
1. Shawarma
Shawarma-aficionados can treat themselves to the perfect shawarma (luscious lamb or chicken meat) wrapped in unleavened Lebanese bread. You will love the juicy, tender, and well-seasoned meat - a must-try middle-eastern street food.  You can sample shawarmas at the Shawarma Street (Al Khalidiya), Shish Shawerma (Behind Corniche Towers), and several other eateries.
2. Manakeesh
Manakeesh, a type of savoury Lebanese pizza packed with Middle Eastern flavours, makes a delightful brunch or light lunch. You can visit Man'oushe Street, Manakish Express, Zahrat Lebnan (Mazyad Mall) to sample some delicious manakeesh.
3. Kebabs
Are you looking for some perfect kebabs? Then, Abu Dhabi will definitely treat you with a scrumptious spread. The traditional dish prepared with lamb, beef, chicken cooked in skewers is quite popular. You can find some delicious kebab bites at Shish Kabab Grills, Kababs and Curries (Al Markaziyah), or Tamba.
3. Moutabal
This traditional Arabic roasted aubergine (aka eggplant) dish is not only delicious but also high in fibre and vitamins. You will love the creamy-and-smoky taste of Moutabal and a wonderful addition to any evening meal. You could try the dish at Li Beirut Restaurant (Corniche Road West) or Man'oushe Street among other restaurants.
5. Sambousek
Sambousek (also called Samboosak) a fried stuffed pastry is another must-try street food. It can be stuffed with cheese, meats, and spices and makes a delightful bite. You could have a pit-stop at Zahrat Lebnan (Mazyad Mall) among several other restaurants to sample the street food.
6. Vegan and Sugar-free Foods
The street food scene in Abu Dhabi is fast-changing, and foodies can have some delicious vegan and sugar-free options. Stop by at Surf Cafe Abu Dhabi for some outstanding sushi, wraps, and smoothies. Isn't that exciting!!
7. Bagels
If by now you have a sweet-tooth craving, then how about some delicious bagels, brownies, or seasonal treats? Visit the Bagel Factory (World Trade Centre Mall) for a sweet treat.