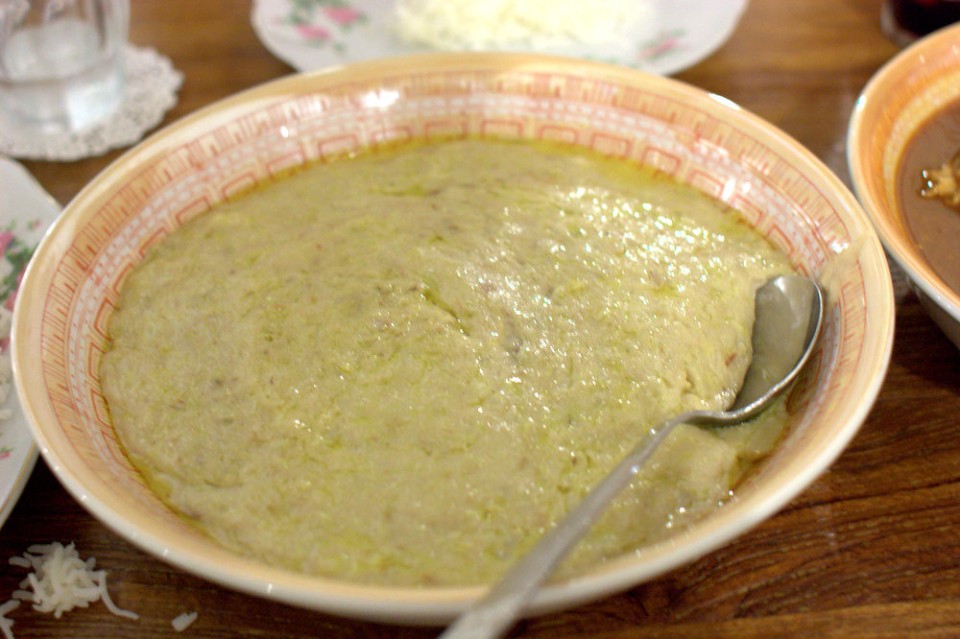 Credit: Flickr / Krista / CC BY 2.0
On a vacation at any place, there is plenty to explore –the history of a place, the culture, and the food. Emirati food can ignite your senses. Visit Abu Dhabi and try some scrumptious Emirati food.
You will find a good blend of traditional and contemporary food bringing you close to the spices across Arabia. Let's take a food-moment and look at some of the most popular Emirati food in Abu Dhabi.

Al Machboos

Al Machboos is a delectable rice preparation infused with aroma and taste. The dish consists of rice, onions, spices, meat, saffron and dried lemon peel (called loomi). Cooked in a pot till the ingredients become tender, the preparation is a must-try when you are in Abu Dhabi.

Al Harees

Al Harees is an exotic treat served on special occasions like Ramadan, Eid, festivals, engagements, and weddings. This is a simple dish made of harees grain (wheatberries), small pieces of meat (normally chicken), salt, and water. It is cooked in a clay pot till the meat is dissolved in the wheat. The dish is served hot, in flat plates with ghee (clarified butter) topping.

Al Madroobas

Emirati cuisine has a strong seafood presence in a variety of recipes. Al Madrooba has a mixture of salt-cured fishes and is cooked in a pot with spices and sauce. Fish-lovers can heighten their food experience with this dish.

Luqaimat

There is a yummy selection of desserts in Abu Dhabi for the sweet-toothers. Try Luqaimat – small fried dough balls sprinkled with sesame seeds and date syrup. The sweet dumplings are light, fluffy, and amazingly spiced.

Khabeesa

Khabeesa is another famous dessert made of roasted flour bread crumbs blended with sugar, rose water, cardamom, saffron (or bethitha), ghee (clarified butter), and crushed dates. This is a wonderfully aromatic dish great to-have in winters and perfect in all seasons for foodies.