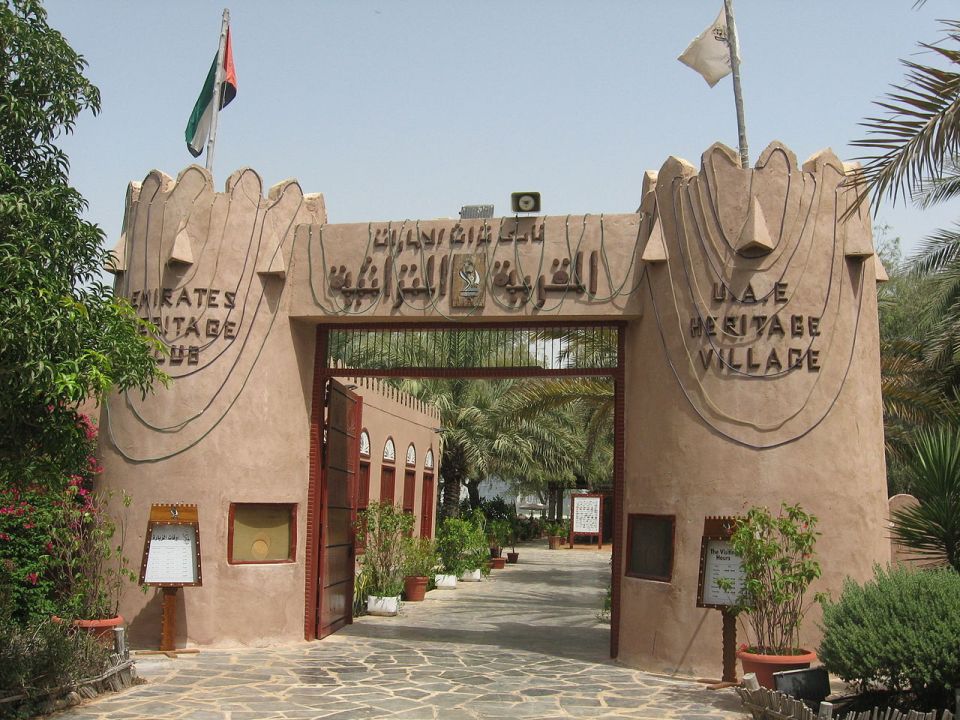 Heritage Village in Abu Dhabi is a model of an Emirati village which exhibits the Bedouin lifestyle and heritage. This venue is an interesting cultural attraction and a place that can be one of the most family-friendly destinations. There is no entry fee and is open to all guests.
The place has innumerable attractions like the Bedouin tents set up with campfires and piping hot Arabic tea.  The camels, Arabian horses, and goats are put on a display; this can be a pleasing sight to the kids in the family! The heritage village also hosts several artisan exhibits of the local arts like weaving or glass blowing.
You can also enjoy
shopping
in a traditional market that sells a variety of products like handmade soap, silver jewellery, and traditional clothing. Also, some stalls offer the traditional henna or mehndi with a perfect Arabic blend.
The museum at the Heritage Village is one of the favourites of curious travellers. It showcases the old Abu Dhabi before the oil boom. This place is the most recommended venue to visit; it is a memoir of the journey of Abu Dhabi from an ethnic Arabic shell to such a city in boom and bloom and that too in minimal time! The museum also has kept copies of the Quran, traditional jewellery, and weapons of the early era.

You can witness the replica of the demonstration of a functioning falaj irrigation system that is used in areas of the UAE for the irrigation of the palm groves.  Adjoining to this site lies the turquoise blue watered beach which will keep you engaged at its view for a couple of hours. You can visit the picturesque Corniche which lies nearby that will give you ample opportunities to click pictures. Also, on the campus of the Heritage Village, there is a restaurant in which you can savour Arabic flavours, food, and drinks.

The venue is a must-see for travellers who intend to explore the roots of the region they travel or the tourists who want to have a peaceful yet exciting getaway with family or a group of friends!