Abu Dhabi boasts as being one of the most sophisticated Emirates and it reflects on the cuisine as well. There are a variety of restaurants in Abu Dhabi that cater to  local and international tastes. Whatever the cuisine, the "haute couture" of fine dining is visible in the choice of ingredients, artistic expression and presentation.
Spice Mela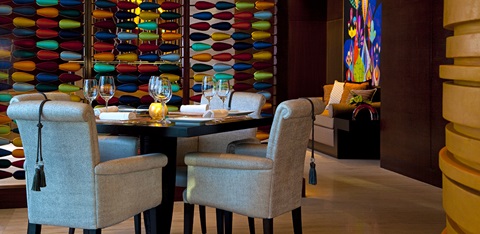 Spice Mela is an Indian themed restaurant but doesn't just limit itself to that. Featuring profound views of the Arabian Gulf, the restaurant diversifies into various regions such as Punjab, Rajasthan as well as the South to create a Pan India menu. We recommend their Konkan Green Chicken, a juicy coastal meat preparation prepared with cashew nuts and green chillies.
Spice Mela, Rosewood Hotel, Al Maryah Island
---
Al Maqam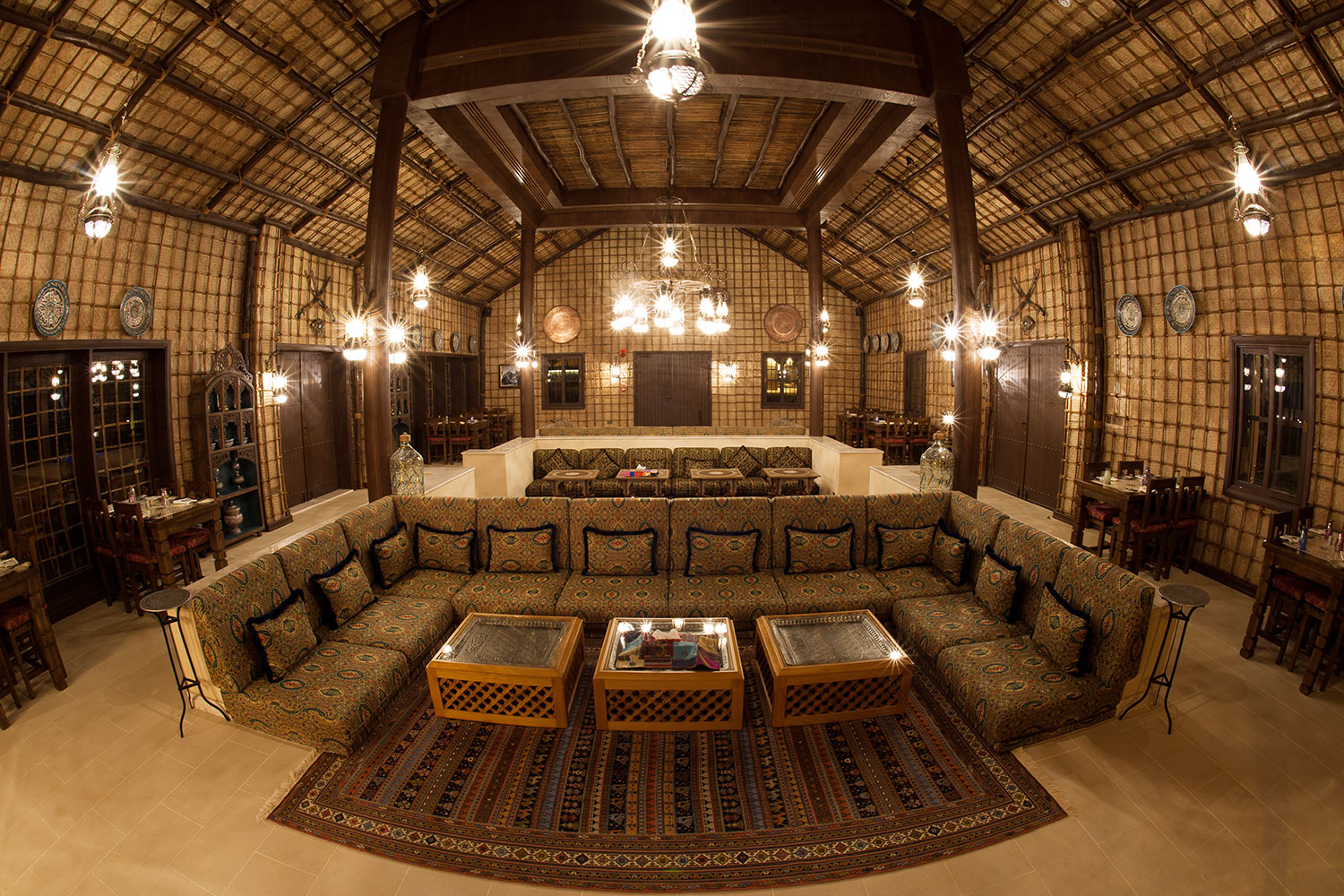 Al Maqam means 'gathering' in Arabic - where people come together to eat and rejoice. The restaurant is a part of the Arabian Nights Village, a cultural centre located in the heart of the Abu Dhabi desert, just outside the Emirates. Since the restaurant associates itself with traditional Emirati culture, it offers customers the choice of Arabian style floor level seating, or low sofas in place of the more contemporary dining tables. In the winter months, the guests can choose whether they want to dine in a spacious open hall with fire pits or opt for the palm-thatch terrace with romantic views of the desert. From local Emirati dishes to international culinary classics and live bread making lessons, Al Maqam offers an intense culinary experience.
Al Maqam, Arabian Nights Village, Razeen Area of Al Khatim, Abu Dhabi Al Ain Road, Al Khatim
---
Bord Eau

Bord Eau is an extremely luxurious, self-indulgent restaurant in the heart of Abu Dhabi and a must-visit for any lover of French cuisine. The restaurant understands that the building blocks of classic French haute cuisine are the technique and ingredients. Therefore, it makes sure that the seasonal produce is specially flown from France  that is prepared in an elegant or elaborate manner. Special mention for their pan-seared venison tenderloin with William pear, brussels sprouts, figs and cassis reduction, which is simply divine.
Bord Eau, Shangri-la Hotel, Between the Bridges
---
Rodeo Grill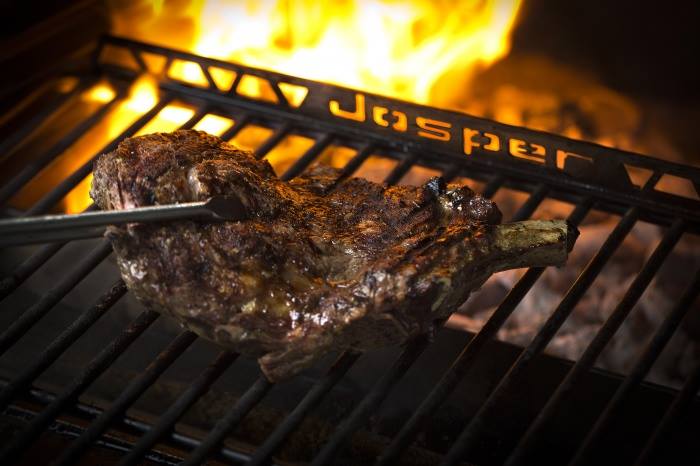 Rodeo Grill is Abu Dhabi's first steakhouse that has been awarded the best, time after time. Featuring warm grey interiors, the restaurant creates a cosy and intimate dining atmosphere. The cuts of meat that you're serve here are truly succulent and one of the best you can get in Abu Dhabi. One of the popular dishes on their menu is the Blackmore 9+, which is a choicest Wagyu steak that is prepared from cattle grain fed for a minimum of 600 days.
Rodeo Grill, Ground Floor, Beach Rotana Hotel & Towers, Al Zahiyah
---
Indigo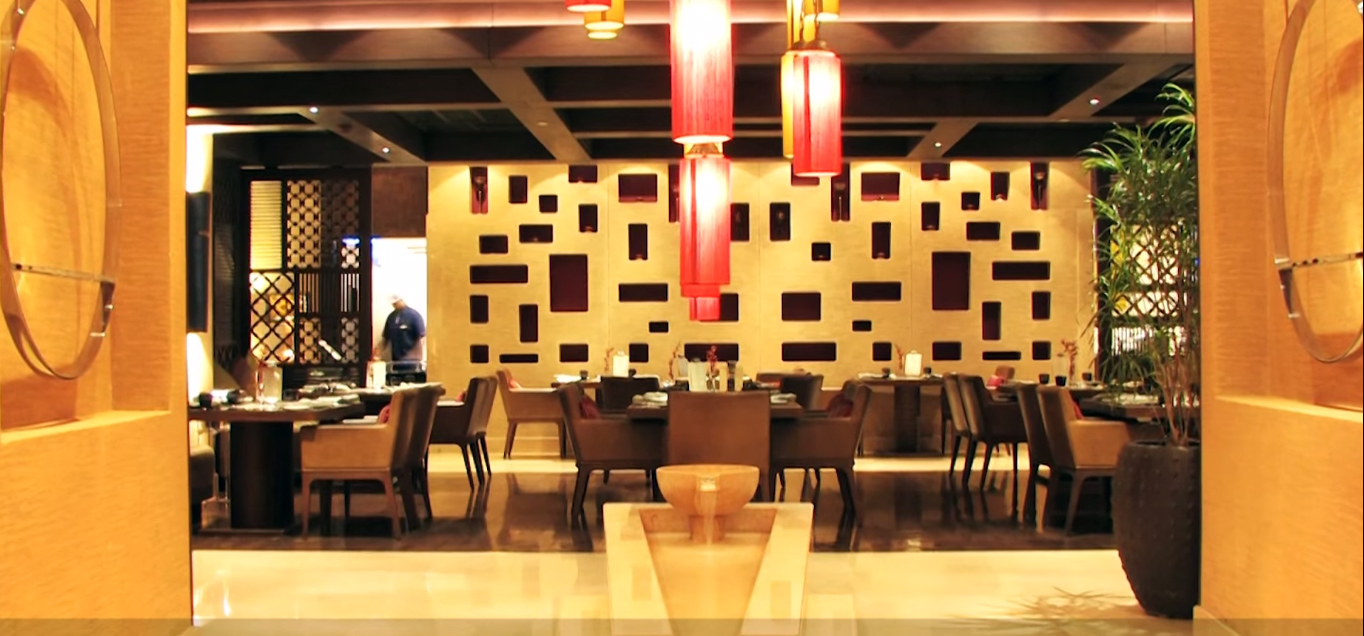 Compared to Spice Mela, Indigo is more regional in its approach, serving mostly North Indian cuisine. But the taste is to die for, especially their signature dish 'Sikandari raan' - a pot roasted leg of baby lamb stuffed prunes, pickled onion and cheese baked under the 'purdah' pastry, served with roast gravy. You can also find the regulars, such as meat and seafood biryanis, kebabs, and various tantalizing appetizers.
Indigo, Ground Floor, Beach Rotana Hotel & Towers, Al Zahiyah*All images are copyright to their respective owners