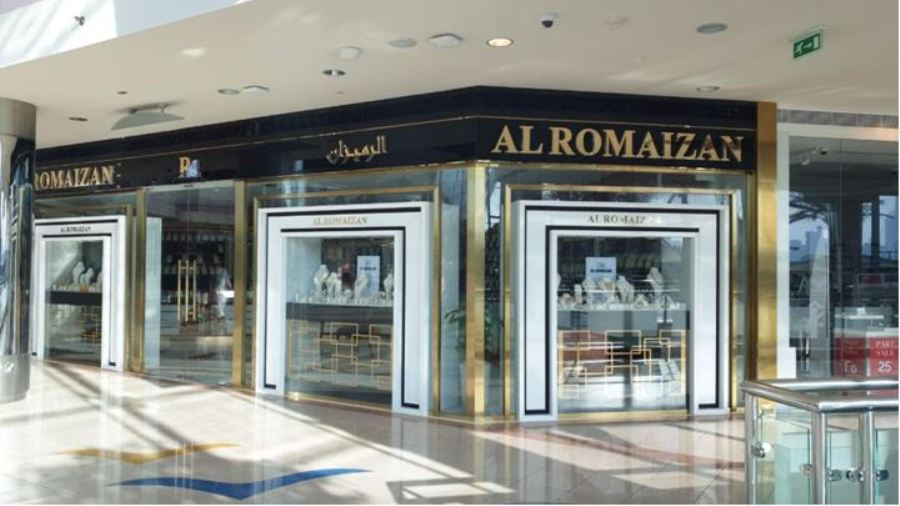 Abu Dhabi has been one of the pillar chief of gold jewellery in the UAE, and the primary reason behind its popularity is its gold' authenticity and uniqueness of designs.
Every individual, specifically women, targets Abu Dhabi to shop for gold, where this shimmering metal is available at competitive prices in bulk.
When it comes to buying gold jewellery, every second a woman is fond of purchasing light and delicate designs of gold pendants. Since Abu Dhabi gold market is populated with amazing and unique designs, how to identify which one is the best in terms of prices and, most importantly, quality?
We have covered the top shops in Abu Dhabi to buy gold pendants, their locations, and how their designs are different and unique from others in the market. Let us get you straight through it!
Best Gold Shops to Buy Gold Pendants in Abu Dhabi
Quite literally, pendants are a piece of jewellery we'll always cherish. In spite of whether the pendant is embedded with a gem or just an alphabet yet simple, pendants are always a beautiful addition to the jewellery collection of each lady who owns them.
If you are visiting Abu Dhabi for the first time or planning to do so soon, we have brought you a list of gold jewellery shops where you can buy unique and beautiful gold pendants and other jewellery items. Have a look at this list below:
1. Al Romaizan Gold and Jewellery – for Classic and Unique Gold Pendant Designs
Al Romaizan Gold and Jewellery is among Abu Dhabi most refined and oldest gold jewellery sellers. With over 6 decades of working experience in the industry, the producers believe in innovation and bringing new pendant designs to the table.
Moreover, the company proudly serves customers across four major countries: Oman, Qatar, United Arab Emirates, and Saudi Arabia. They have created a legacy they are proud of and endeavour to inspire the industry with continuous innovations in the gold industry.
Al Romaizan Gold and Jewellers are dedicated to offering the best outcomes from their craftsmanship, as their mission is to spread beauty and sophistication through their jewellery pieces. They have incorporated old and modern gold-making techniques to give their pieces a modern and antique look.
Wide Range of Gold Jewellery to Choose from
Al Romaizan Gold and Jewellers pompously serve customers with a wide range of jewellery pieces and gold pendants. You can pick gold chains to enhance the look of your pendant.
In addition, you can get a chance to witness top-quality and unique designs of gold rings, gold necklaces, gold bracelets, and much more. With the incorporation of the latest techniques and demands of the consumers, they are offering fresh gold jewellery designs in 18k and 21k gold.
Apart from regular jewellery pieces, the brand also offers discounts and deals to cater to their customers. All the artisans at Al Romaizan Gold and Jewellery are instructed to design the pieces with extra effort to meet customers' requirements and satisfaction.
Furthermore, all the jewellery pieces they produce are inspired by different cultures and styles: Turkish, Singaporean, Arabic and Italian styles are reflected in their designs. They also offer aftersales services, customisation of sizes, and orders.
Al Romaizan Gold and Jewellery: What Makes It Special?
An attractive collection of gold pendants and other gold jewellery items available in 18k and 21k gold.
Incorporate intricate pendant designs with equal finishes and beauty, whether diamond or gold.
Both heavyweight and lightweight yet simple pendant designs are available, suitable for casual and formal wear.
More than 50 outlets across UAE, making it more reachable and accessible for customers.
It offers a broad range of discounts and sales, making it a prime choice for buyers.
Competitive Gold Rate in UAE
Get in Touch with Al Romaizan Gold and Jewellery!
Al Romaizan Gold and Jewellery offer attractive and stunning gold and diamond pendants through 200 branches in the United Arab Emirates. Moreover, the company has increased its reachability by enhancing its online presence to reach more customers.
Simply, choose from a wide range of gold and diamond jewellery from their website and place your order. In addition, you can also get your customised design made by their expert artisans.
For regular updates about the offers and discounts by the Al Romaizan Gold and Jewellery, or if you want to stay updated, follow them on LinkedIn, Facebook and Instagram. They are also available on TikTok and Snapchat.
Pure Gold Jewellery – for Attractive Pendant Designs
Pure Gold Jewelers is an established and successful destination for anyone looking for attractive and stylish pendant designs in Abu Dhabi. It is one of the well-known gold sellers in Abu Dhabi for its creative pendant designs and commitment to delivering excellent quality jewellery pieces each time.
They are popularly known for producing bold and classic pendant designs that can enhance every party or casual wear look. Moreover, their extensive range of gold products covers everyone with varying tastes, whether they like the classic, modern or trendy look.
Wide Range of Gold Jewelry to Choose from
The store's entire range of Gold pendants is filled with simplicity and delicate designs. These graceful pendant designs will definitely get a close place in your heart.
Furthermore, Pure Gold Jewelers have a wide range of pendants, from Napoli diamond pendants and pure sparkle pendants to key pendants, gold pendants, and miracle pendants.
However, these are just the names of a few of them. You can view a lot more while visiting their store.
Pure Gold Jewellery- What Makes them Special?
Classic pendant designs that stand out.
A wide range of pendant designs to cover customers will all tastes and ages.
A unique and creative collection of diamond pendants.
They offer discounts and launch collections for occasions like Mother's Day, Ramadan, and much more.
2. Jawhara Jewellery – for Stylish Gold Pendant Designs
Jawhara jewellers are one of Abu Dhabi well-known and prominent suppliers of gold pendants. The store offers a wide range of beautifully handcrafted gold pendants to convert ordinary attire into extraordinary attire. All the gold jewellery is made with authentic 18k, 21k, and 22k gold and inspired by the latest designs of India, Thailand, Hong Kong, and Lebanon.
The Jawhara jewellers not only deal with unique and genuine gold jewellery but also proudly serve their customers with premium quality diamond jewellery. Moreover, there are more than 185 outlets scattered all across UAE.
Wide Range of Gold Jewellery to Choose from
Over the past decades, Jawhara jewellers are profoundly serving customers with classic and stylish gold pendant designs. Apart from elegant gold pendants, they also offer impressive and wow designs of gold bracelets, necklaces, nose rings, and bangles.
In addition, beautifully crafted diamond jewellery and gifting ideas are also available at their jewellery shop.
Jawhara Jewellery – What Makes Them Special?
Offers customised gold pendant designs and styles
The bridal collection is also available
All products are sold under LLC certification
Lifetime warranty for every product
Final thoughts
Gold pendants symbolise adding style and class to your attire, so it must be perfect as per your wish and like. There are many gold pendant sellers in Abu Dhabi, but it is often best to pick a unique and elegant gold pendant design.
To that end, you must visit Al Romaizan Gold and Jewellery for the best designs and customer service. They serve more than 200 outlets and are proven to be active and authentic gold sellers in Abu Dhabi.
If you are looking for the right pick, do not search any further, as the right ones are just a few clicks away. Order online or visit their outlet and get top-class services.