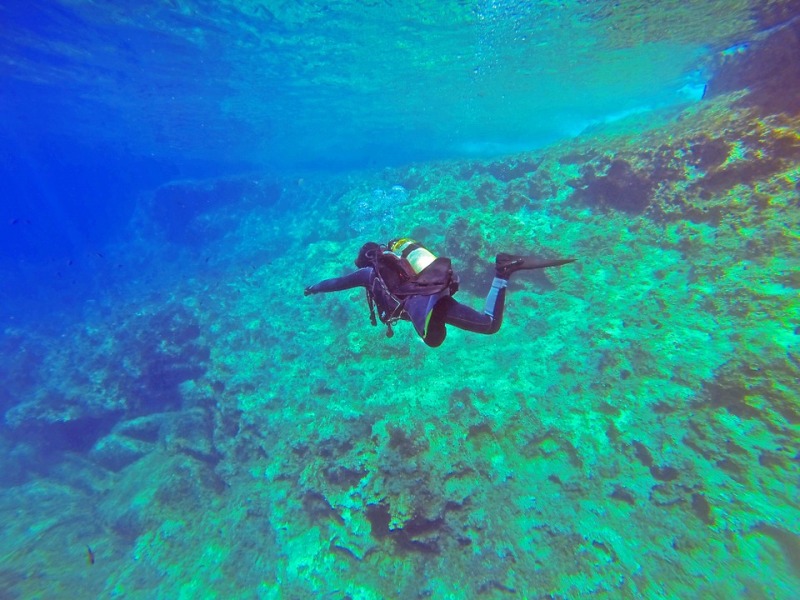 Abu Dhabi is a paradise on earth for travellers who love the underwater world. Dive deep into the sea and get amazed at the rich quality of sea-life found here. Most of the species found underwater is quite rare and you will not want to come up to the surface at all for sure! So, if you're in the capital city of U.A.E.  and looking for some underwater activities to beat the summer heat, then scroll down to know more.
Snorkelling And Scuba Diving
Many good dive sites are accessible from Abu Dhabi that offer special intensive courses of 4 days for the wreck or deep-water dives and reef dives, perfect for all those tourists who want to see and experience the underwater world.
Sea Hawk Water Sports
Offering water sports to a vast selection of diving courses, Sea Hawk has become a favourite hub for marine-life enthusiasts in Abu Dhabi. Divers can choose their activities based on their skill and preference; this ranges from beginner pool diving to PADI pro to open-water diving.
Freediving UAE
Explore the extreme depths of the water with Freediving UAE, one of the unique diving centres in Abu Dhabi where there are no fixed rules, and you are entirely free of any equipment. Another best part of this place is that there is no set program; the courses and activities you choose will be customized to fit your personal objectives.
Al Mahara Diving Center
Get an endless number of water activities and diving courses at Al Mahara, one of the leading centres in the region. This place hosts some of the great programs for youth such as Boy Scouts of America Scuba Diving Merit Badge and Underwater cleanups. With a decade of experience both internationally and locally, Al Mahara's management team consists of several PADI qualified diving instructors and kayak experts. So, what to fear now? Show off your brave side and sign up for cage snorkelling or shark diving for an exciting experience.
The Western Marine Sports Club
Offering a wide range of marine sports and activities, with qualified Emirati instructors and helpful guides to bring local knowledge to the experience. It offers excellent marine sports events and activities for you to try, right from the base on the Breakwater to the Corniche. The Western Marine Sports Club is one of the leading venue for local, regional and international level marine sports events.
Plan a trip to Abu Dhabi and experience the exotic marine life this city has to offer.