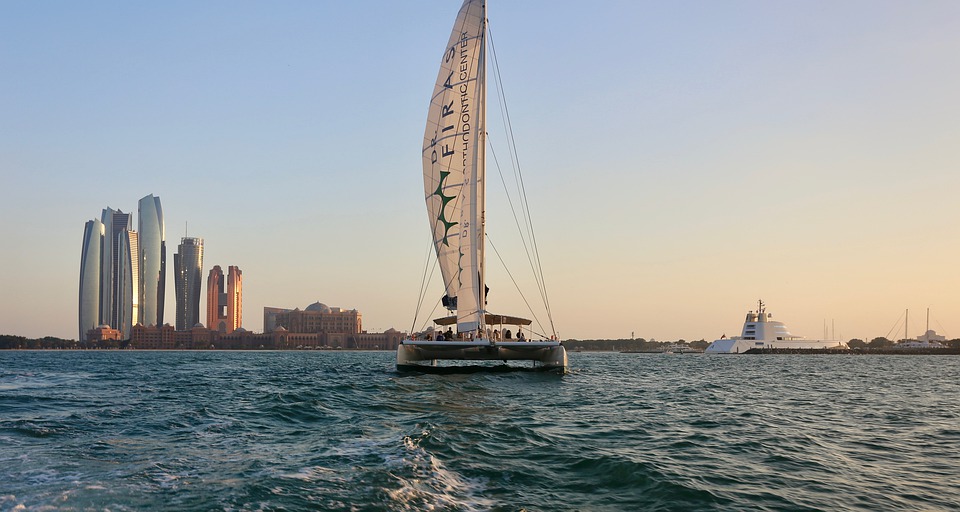 If you've only got a day to spend in the capital city of the United Arab Emirates, here's the travel guide for you. We'll cover the best Abu Dhabi has to offer and make sure you don't miss out the best of the city attractions.
Visit the Sheikh Zayed Mosque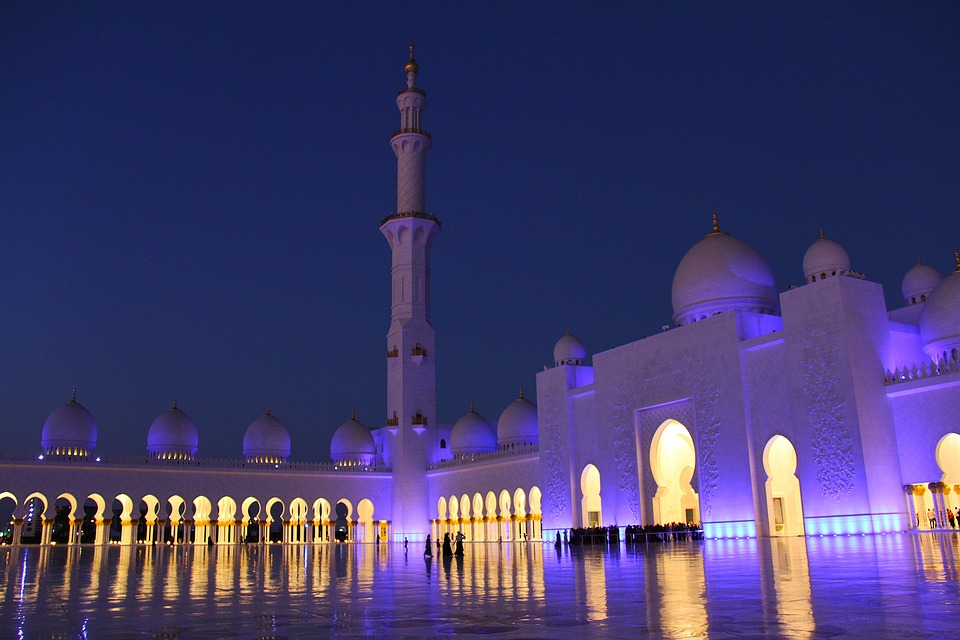 The Sheikh Zayed Grand Mosque is a spectacular monument made of glittering white marble, with dozens of minarets and domes. The structure is UAE's largest mosque and took over a decade to construct. All around the mosque, there are a million sparkling gold-plated chandeliers, reflecting golden light through all the walkways and the mosque is home to the world's largest hand-woven carpet as well. Admission is free and open from 9 AM - 10 PM and you can get there through taxi cabs if you don't have access to a car of your own. Note that the dress code is strictly enforced here; women are expected to cover their heads and wear the black abaya. Men should wear long-sleeved shirts and pants.
Visit the Corniche, the highly praised beach promenade in the city
Head to Corniche for its white sands and turquoise waters; the perfect place to relax, socialize and enjoy the sunset. Corniche Beach is complete with fountains, parks, cafes and a great view of Abu Dhabi's skyline; on the way, you'll pass the Emirates Palace, the Manarat Al Saadiyat (arts and culture hub) and several other notable architectural wonders. The beach also hosts events and entertainment and you can rent private deck beds if you want some privacy. Rent a bicycle and ride down its cycle path while enjoying views of the manicured waterfront. Corniche beach is fantastic for water activities and has gained a reputation as Abu Dhabi's signature waterfront boardwalk. 
Enjoy shopping in the popular Marina Mall
What would a trip to the UAE be without a visit to one of its quintessential malls? Located in one of the city's most prominent districts, along the breakwater on Corniche road, and close to the Emirates Palace hotel. The Marina Mall was recognized by Forbes as one of the top shopping malls in Abu Dhabi. The giant complex covers a massive 122,000 sq. m area with retail space housing 400 high end and high street stores, a Mercedes-Benz car showroom, other speciality shops, bank offices, and a hypermarket. Marina Mall offers a range of exciting programming and events that draw in the larger community; Bounce, the trampoline park features never-before-seen 40-meter slides, two brand-new slacklines, a zip line and an 18m free-fall experience for adrenaline junkies, open to visitors of all ages.