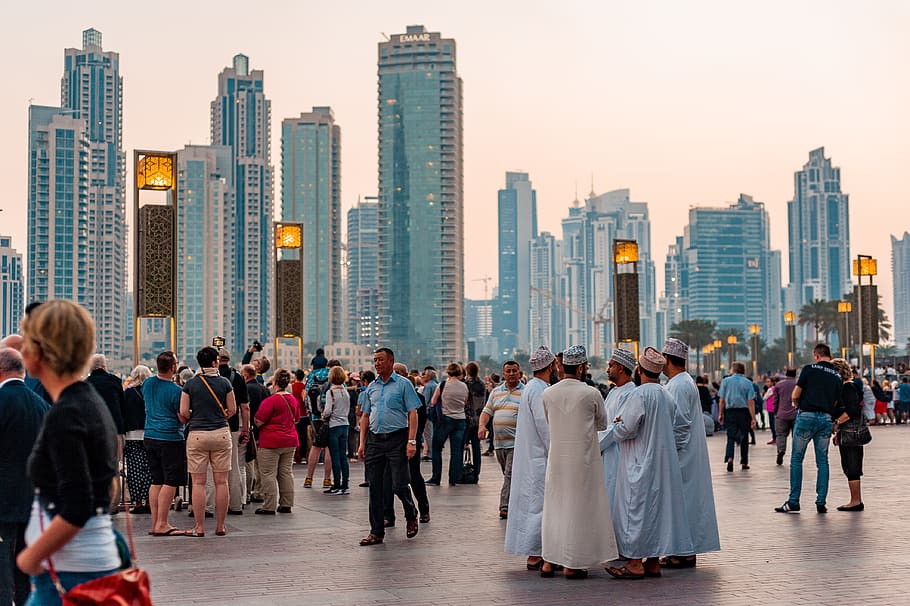 Many expats all over the world consider the United Arab Emirates to be an exceptional location. An extraordinary quality of life, excellent pay, and many other perks may be expected in this nation.
Individuals from all around the world have been flocking to the UAE in search of higher-paying jobs and a better quality of life for themselves and their families as globalisation has progressed. The purpose of this article is to discuss the UAE's expat market and how to best reach them.
What is an expat?
When someone works and lives outside of their nation of origin, they are considered to be an expatriate. However, they are still considered as citizens of the UAE. It's important to note that the phrases 'expats' and 'immigrants' are sometimes used interchangeably. However, immigrants are those who permanently relocate to a new nation, whereas expatriates may return to their native country after a period of time.
1. Where do they reside?
Dubai has become a popular tourist destination for people from across the world, so it's not surprising that it's the most popular location for UAE expats. Back in 2005, Dubai's population was 1.2 million; it now stands at more than 3.3 million, and foreigners make up more than 85% of the population. Many expatriates in Dubai prefer to live in distant suburbs like Mirdif since the property prices there are significantly lower than in the city's more well-known neighbourhoods.
Under the country's existing legislation, expats in the UAE are allowed to own property. You should be aware that some emirates only allow leasehold ownership, so you won't be able to own your property outright in these regions. On the other hand, certain emirates provide freehold ownership, making it possible for foreigners to buy their homes outright.
2. Income
For expats, the United Arab Emirates is one of the greatest places to work and live because of its high-paying jobs. HSBC's Expat Explorer report states that the average annual salary for expats in the UAE is AED 570,000, which is one of the highest for expats worldwide. Switzerland, the United States, Singapore, and Hong Kong are some of the few nations where expats may make more money.
According to the most recent estimations, the United Arab Emirates has become the preferred destination for mega-rich people looking to relocate, with thousands and thousands of multi-million-dirham billionaires having done so in less than two decades.
What Studies Have Found
Over 38,000 high-net-worth individuals (HNWIs) have relocated to the United Arab Emirates since 2000, resulting in a significant economic boost for the Gulf state.
HNWIs are those who have at least $1 million in personal wealth (Dh3.6 million). Wealthy individuals like them are always on the search for new places to take their money and expand their horizons.
Per the UAE 2018 Wealth Assessment of New World Wealth, around 5,000 HNWIs from nations including Turkey, India, Egypt, Saudi Arabia, Iran, Nigeria, and Lebanon moved to the UAE during 2017.
The UAE is a popular destination for millionaires due to its low tax rates and excellent standard of living.
Andre Amoils, the head of research and analysis at New World Wealth, claimed that affluent individuals are flocking to the United Arab Emirates because of its low corporate taxes and strong economic incentives.
Luxurious shopping, a prosperous economy, high-end residences and villas, prestigious international schools and colleges, sailing and beaches are all well-known features of the country.
An elevated economy with low tax rates and great business prospects attracts millionaires to the United Arab Emirates. In comparison to other nations in the Middle East, it also is comparatively stable, according to Amoils, who spoke to Gulf News.
The IMF previously raised its growth predictions for Gulf nations, noting that the UAE's GDP is likely to climb by 2.91 per cent this year, up to the July forecast of 1.96%. After a 3.04 percent growth forecast for this year, Dubai's GDP is expected to grow by 3.66% in the year ahead.