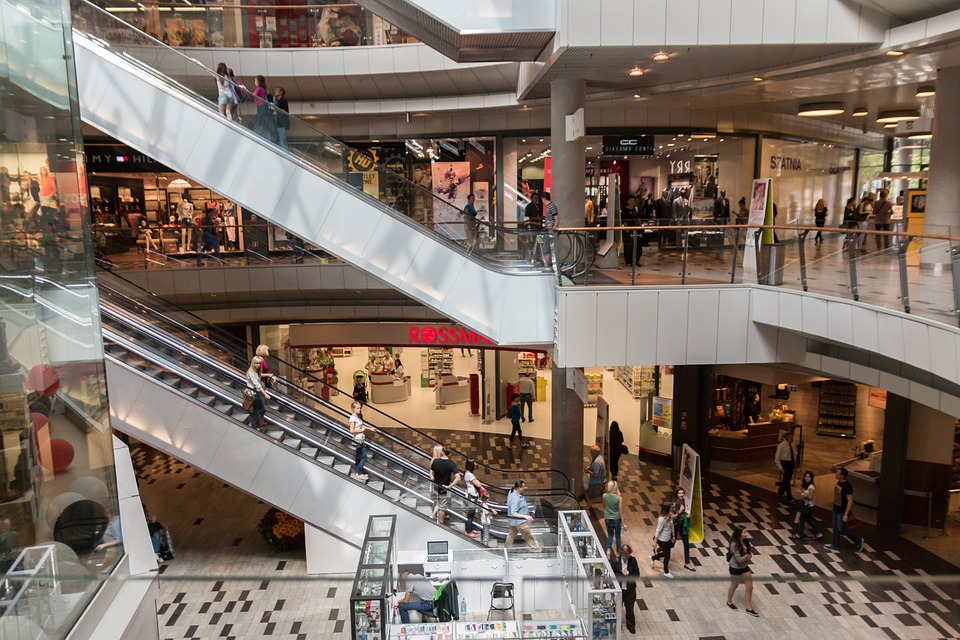 There might be no nation in the world that treats shopping the way the Emirates capital does.  Abu Dhabi is renowned for its excellent shopping malls as well as souqs. The city's malls have their own charm and boast beautiful architecture. Most shopping centres here have entertainment zones, upscale restaurants, movie theatres even leisure facilities all under one roof; so, get ready to shop your heart out in the malls in Abu Dhabi!
Yas Mall
Located in the middle of Yas Island, Yas Mall is the ultimate shopping, dining and entertainment destination of not only tourists but locals too. With over 370 shops spread over an area of 2.5 million square feet, you can easily find all big brands' outlets here. The mall has more than 60 restaurants and cafes to choose from so indulge in sumptuous dishes while enjoying the ambience of this ultra-modern mall. You can also enjoy the 20 screens VOX cinemas, or visit enchanting Waner Bro World or Ferrari World for more shopping and entertainment.
Marina Mall
Opened in 2001, this 5 levels mall is covering 1.3 million square feet of 400+ retail outlets such as Gucci, Hugo Boss, Parada, etc. This place is a haven for elite brand lovers.  One of the most notable attractions of this mall is the revolving restaurant on top of its 30-story observation tower, which throws some pretty magnificent views of Abu Dhabi and the surrounding Persian Gulf.
The Galleria
Galleria is one of the most sophisticated shopping malls in the capital of Emirates. Located in Al Maryah Island, this mall features a fantastic collection of fashion, jewellery, and watches! Designer brands like Dolce & Gabbana, Alexander McQueen, Jimmy Choo, Gucci, and Balenciaga can be found all underneath one stylishly curved roof. Apart from shopping here, you can enjoy the delicious cuisine in the popular dining section of this mall.
The Abu Dhabi Mall
Located in the heart of the city, Abu Dhabi Mall is the incredible mall of UAE that welcomes about 40,000 visitors per day, both travellers and locals to browse its 200-plus shops. This mall hosts various renowned brands like H&M to Steve Madden - along with electronics, furniture, and interiors stores; also, the cosmetics and perfume collection of this store is beyond any comparison.
Al Wahda Mall
Very spacious and less crowded Al Wahda Mall is well located near the bus station and the hotel Millennium Abu Dhabi. This place is supreme for a more relaxed Abu Dhabi shopping experience. You'll find popular high street favourites like Gap, Mango, American eagle stores along with electronics, beauty, fashion, books and many other stores to shop from.