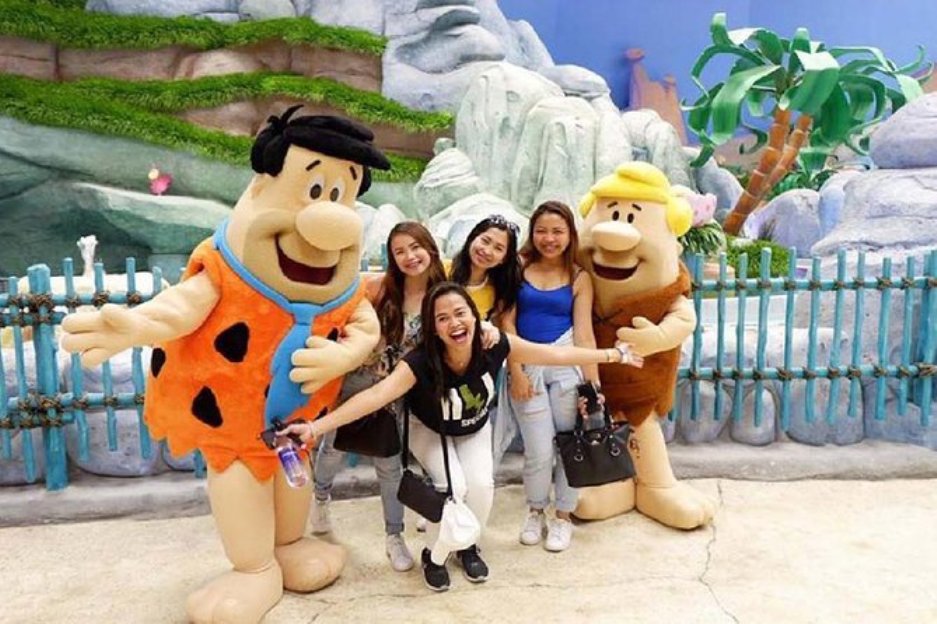 Abu Dhabi is well-known for its enchanting attractions and fun adventures. It's one of the best cities for spending a perfect vacation and is a big favourite among all kinds of age groups. This city has now become more popular and famous attracting countless visitors to its new grand attraction.
 
Be the witness of one of the world's biggest, fully air-conditioned indoor theme parks with Warner Bros. World, UAE's new attraction which features six immersive lands for visitors to explore - Metropolis; DC's Gotham City; Dynamite Gulch; the haunt of Batman to Cartoon Junction. This massive theme park covers 1.65 million square feet and is located on the leisure destination of Yas Island which already is home to indoor theme park Ferrari World Abu Dhabi which is famous for its Formula Rossa roller coaster.
This thrilling theme park brings together all legendary characters from the studio under one roof.  From Superman to Batman and Wonder Woman to beloved cartoon-like Bugs Bunny, Scooby-Doo, Fred Flintstone and more are there for your amusement! This billion-dollar Warner Bros theme park offers many entertaining activities to keep you engaged. You'll find unique live entertainment, family-friendly attractions, exclusive shopping outlets, and multiple dining options.
The best part of this indoor theme park is that you will get everything inside the house, which means the outside extreme desert summer temperatures won't impact your enjoyment. And also a bonus, the scenic backdrops are designed to look like it's always midday!
You'll get to experience 30 attractions in the park, each themed around a different famous Warner Bros. character or franchise. Many rides in this park are kid-friendly - rides like Batman: Knight Flight, that allow guests to experience flying in a Batwing vehicle. They also have Flintstones log flume and a Scooby-Doo haunted house; sounds exciting doesn't it?
Apart from thrilling rides, fun games, and other heroic activities, this entertainment park boasts up to 16 different eateries including Ribs and Bronto Burgers in Bedrock and Mr Freeze Ice Cream Truck in Gotham City. Most of the restaurants are themed based where you're likely to spot your favourite superhero or cartoon character roaming around.
So, if you're a die-hard theme park junkie then get ready to have some magical experiences with Warner Bros. World - a new reason to plan a trip to Abu Dhabi and take you back to your childhood days.