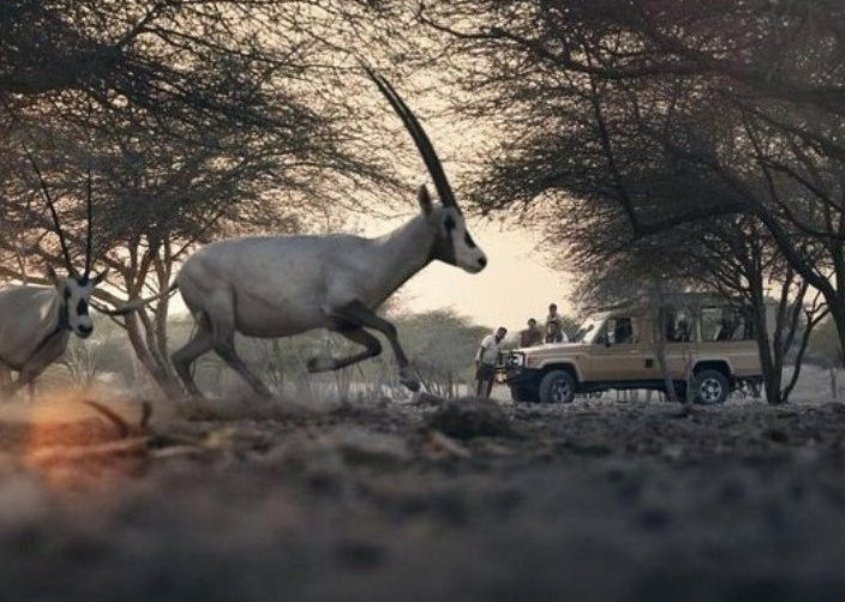 The capital city of the United Arab Emirates is surely an emerging tourist destination and includes a variety of tourist activities that will leave you in awe. Aside from the known Yas Island and the activities, there is also natural wildlife that is often overlooked when travelling to this luxurious city. So, while you can pamper yourself, definitely take out some time to go exploring in nature for a unique view of Abu Dhabi.
If you are free on the weekdays, and aside from exploring the shopping malls and restaurants, you want to check out the wildlife, then the Nature and Wild Life Adventure in Sir Bani Yas Island is the perfect pick. The island is a noted wildlife sanctuary and a visit there in the natural vegetation will surely get you feeling thrilled.
This tour is only available on weekdays (Saturday-Wednesday) and this day tour takes complete care of all your needs. The group tour includes a maximum of 14 people and begins at the Jebel Dhanna Jetty. A water taxi will then take you through to Sir Bani Yas Island from where you get to enter Anantara Desert Islands Resort and Spa.
After an eventful journey to the island, a mouthwatering buffet ensures that you are feeling fresh and energized as you begin the Nature and Wildlife Drive. The 4 x 4, 7 seaters will make sure you are safe as the expert guides educate you on the flora and fauna and show you all the spectacular endangered species residing in the sanctuary. This informative tour then ends when you are taken back to your departure point, and you can grab a ride to your hotel.
Don't wait any longer and head on over the wonderful land of Abu Dhabi and book one of the tours available to get your adventure started.