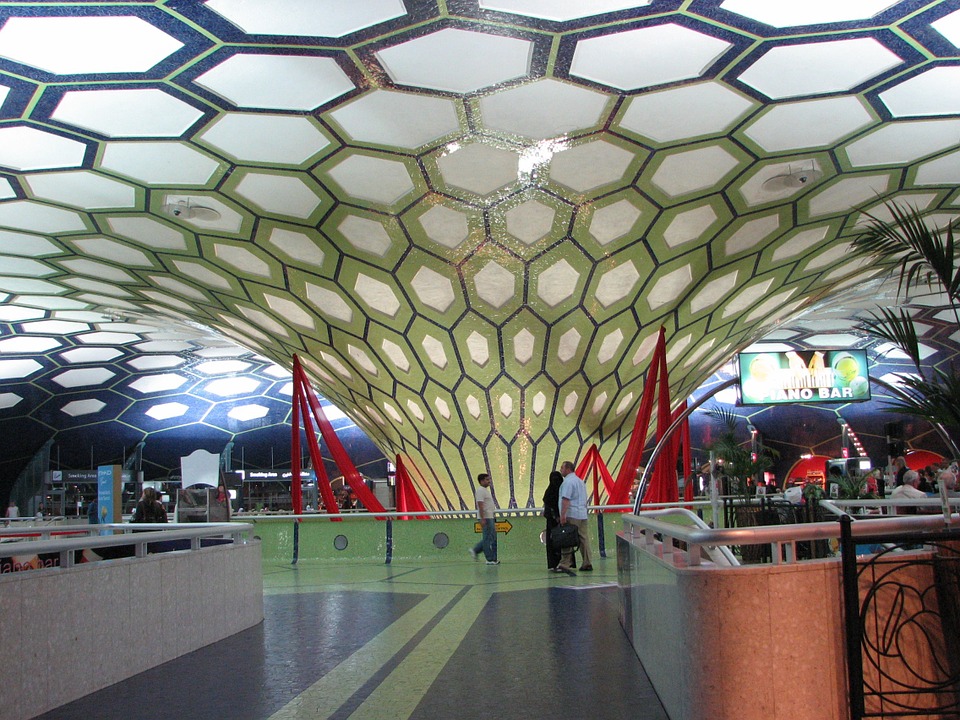 Your flight is delayed or you simply have to wait a few hours for your connection to your final destination, and the interval is too short to go sightseeing and too long to idly sit in the lobby. Reading a book or diving deep into your favourite game on your phone will only keep you entertained for a while. Luckily, if you're stuck at one of the most celebrated airports in the Middle East, you have quite a few things that can keep you entertained before you can board next flight.
Eat
When waiting idly for a long time, your stomach will invariably start to growl. Luckily, the Abu Dhabi International Airport has quite a few options for those craving for a quick meal or a steaming cup of coffee or tea, both before and after Passport Control. If you are in a hurry, you can grab a bite at the MacDonalds or grab some delicious baked goods at the Cinnamon City Bakery Café. If you are into exploring the traditional Iranian cuisine, Hatam is the place for you to check out. And you'll find pretty much every other option in between, from salads and sandwiches to full-fledged dishes prepared with care at the Flavours restaurant (beyond passport control).
Shop
For many, shopping is a great pastime. Even if you don't plan to buy a thing, exploring the many stores inside the Abu Dhabi International Airport will help you kill quite a few hours. The range of products you'll find here is amazing, covering everything from phones to raffle tickets, from toiletries to souvenirs, from perfumes and jewellery to accessories and fashion items like sunglasses and handbags. 
Chill out
If you've done your shopping and taken care of your hunger, too, and you still have time to kill before the departure of your plane, the Abu Dhabi International Airport has quite a few options for you to choose from (most of them after passport control). The Al Dhabi Lounge is the perfect spot to take a break, unwind, and catch up on business - in exchange for a fee or in a complementary fashion if you are flying First or Business Class with any airline (except Etihad). Similar amenities are to be found in the Al Reem Lounge and the Al Ghazal Lounge, too. If you are a smoker (we hope you're not), you can choose one of the three Smoking Lounges. If you travel with children, you'll find that the airport's Children's Play Area close to Terminal 1 is the perfect space for them to blow off some steam. And if you are particularly stressed and in need of a good massage or a manicure, the TOSA Spa is the place for you.