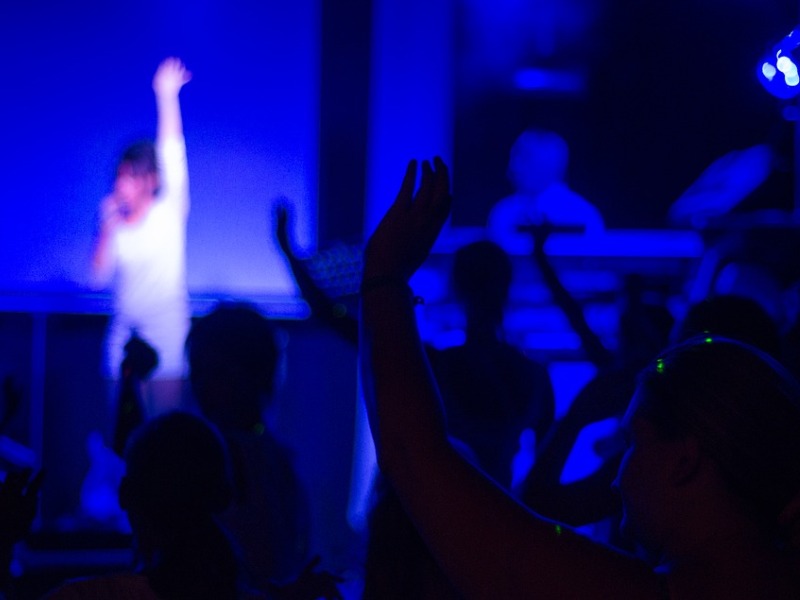 Al-Ain is an important city in the interior regions of Abu Dhabi. Many locals own second homes in Al-Ain to get away from the crowds in Dubai and Sharjah. In recent years Al-Ain has developed into a tourist destination. Among the various historical museums, archaeological sites (which we recommend touring as well), and you'll also find a growing nightlife scene, with some really good pubs, lounges, and nightclubs. 
Al-Ain, fondly known as the Garden City has a plethora of great hotels with some really classy bars and nightclubs. You can drink some great boozy cocktails while enjoying the music and whether you want a wild night out or a quiet time at a lounge, there is something here for everyone. 
Moodz
Moodz is a nightclub located in the famous Al-Ain Rotana Hotel. This place has a great party vibe with special themed days like Ladies Nights and Arabian Nights which draw in some swanky crowds. With modern decor and some fabulous DJs, you can party your heart out at Moodz. 
McGettigan's Al-Ain
McGettigan's Al-Ain, located at the Danat Al-Ain Resort in Abu Dhabi, is an Irish pub and our number one pick in the city for excellent food, drinks, and lively entertainment. The bar's open-air balcony area is ideal for gathering with friends while the spacious beer garden is a perfect spot for a nightcap, post-work drink or some sports night streaming. The venue also has multiple private areas if you want to enjoy some quiet time with your significant other. Their menu takes guests on a culinary world tour with international dishes inspired from Ireland and America, Asia and beyond. Ingredients are sourced both locally and from the emerald isle to ensure that the taste is authentic. They usually have multiple offers going on so you won't have to splurge either. 
Paco's
A Tex-Mex venue, Paco's is a great place located at the Hilton Al-Ain. You get some scrumptious Mexican food, and lip-smacking beverages and house drinks. You can enjoy the laid-back atmosphere as you listen to tunes played live by the resident band. Paco's even offers pool access so it's a great location to host your next pool party. Paco's main draw is its South American and Mexican fare which is a change from the traditional Middle Eastern you'd expect in the U.A.E.