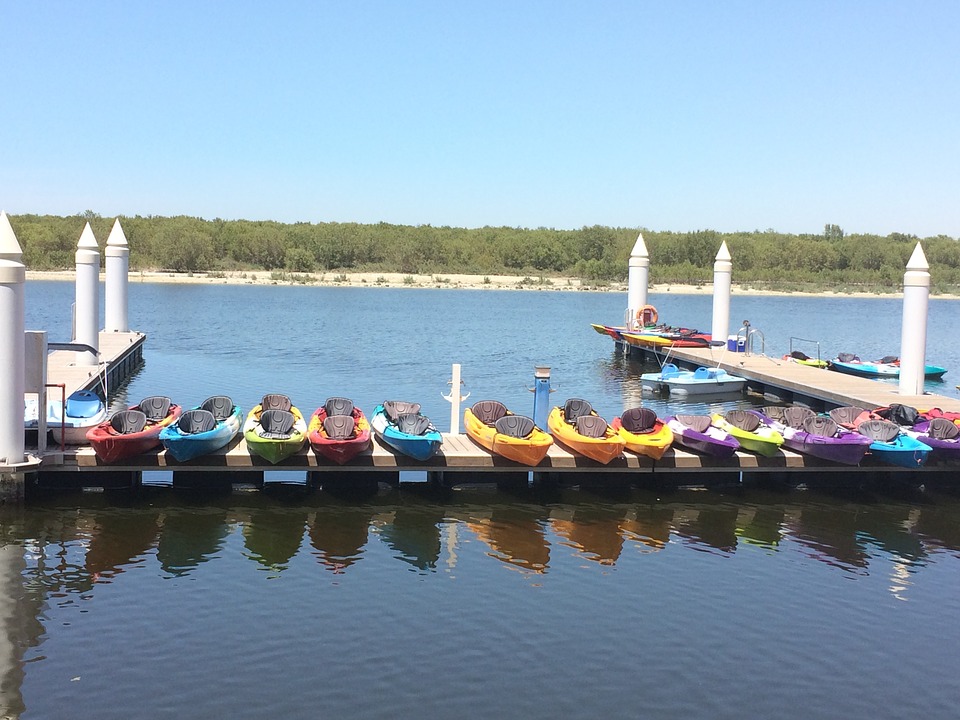 Abu Dhabi is, undoubtedly, one of the striking jewels of the UAE. Although not so flashy and popular as its sister Dubai, it has plenty to offer in terms of unusual tourist attractions. So, if you want to experience tradition and culture fused with ultramodern experience, then Abu Dhabi is the place to visit at least once in your lifetime.
Standing out as the UAE capital, Abu Dhabi has come a long way to be the masterpiece it is today. Once a small fishing village, who knew it would become one of the world-renowned cities in the world. Furthermore, it embraces sports, business, leisure, and cultural heritage. And these are the key reasons why it's among the major tourist destinations globally.
There is so much to experience when you visit this capital city. You can venture into cultural attractions, explore architectural wonders, and relax in one of the luxurious resorts or hotels in the city. And if you love entertainment or shopping, then prepare to be blown away by great shopping centers and sporting events.
With that said, the following Dos and Don'ts when traveling to Abu Dhabi may help you make the best stay in the UAE capital. They will keep you out of trouble with the authorities and ensure you have the best experience in the region.
Dos when visiting Abu Dhabi
Apply online for an e-Visa to the UAE– to avoid the troubles related to an application for a traditional embassy visa, try the UAE e-Visa.

It's easier to apply for, and you can get it in only 3 business days, not even leaving your home! Applicants can apply for e-Visa if their travel purposes are tourism-related only. Holders of electronic visas can enter the UAE once and stay even up to 30 days.

Use Evisa Express for travel to UAE for an ultimate effortless traveling experience! Apply for your e-Visa at least 3 business days ahead of the planned trip to receive the approved document at your email address.
 
Put on appropriate clothing– Abu Dhabi is founded on culture and religious beliefs. Therefore, put on less revealing clothing and minor fitting.

Also, wear swimsuits in pools and beaches and something that covers both your shoulders and knees. Keep in mind that nudity is banned.
 
Protect your valuables – at all times, you should have your travel documents and key valuables close at hand. If you can, wear less jewelry and lock the rest of your personal belongings where you are staying (hotel/resort).
 
Careful driving– traffic rules are strict in the region. Thus, to avoid being fined, be careful and reasonable when driving. What's more, jaywalking can also result in penalties.
Have with you– contacts and the address of your country's embassy. It's essential to research this before you arrive in the region.
Respect religion and culture– show your respect when visiting mosques and other places of religious worship. Furthermore, bear in mind that the Quran is not for touch by non-Muslims.
Explore many tourist attractions– for an optimum experience of Abu Dhabi's attractions, visit as many as possible.
Wear protective clothes– the region has unforgiving weather, especially from May-August. Therefore, put on light clothing to cool off quickly, drink more fluids for hydration, and don't leave behind your sunscreen.
 
Don'ts when visiting Abu Dhabi
Avoid driving if you don't bring or don't have an internal driving license - Also, you cannot use one that has expired.
Avoid drinking and driving– this is illegal in the region, including taking a sip of alcohol before driving. Further, you should not have alcohol in the car since this is also prohibited.
Avoid drinking or getting drunk in public - This may be legal in your home country, but in Abu Dhabi, it's prohibited. If you have a thirst for alcohol, stop by licensed bars or restaurants.
Possession of drugs, selling, or distribution is illegal - To avoid clashing with authority, avoid all of this. Engaging in any of these acts attracts imprisonment or deportation. Moreover, consult the UAE on the medications permitted in the country before carrying them.
Avoid taking a photo of everything - Even though there is no legal guidance on what or who you can picture, observe certain limits. That said, avoid photographing government buildings, strangers, or women. Instead, focus on yourself, attractions, or family.
Avoid smoking in public or government premises - Find out where the designated smoking zones are if you feel the need to smoke.
Avoid cohabit or sexual relationships outside marriage– it applies everywhere in the country, including hotels and resorts. Try not to make close relationships with local women and men too.
 
Top Attractions to try in Abu Dhabi
Qasr Al Hosn 

The best place to start your adventure in Abu Dhabi is Qasr Al Hosn. This is a building with the historical and cultural significance of the country.

This is because it's the oldest permanent structure. And through its exhibitions, you can get a few interesting facts about the capital birth history and history of locals.
 
Sheikh Zayed Mosque 

One of the renowned landmarks of the capital is the famous Sheik Zayed Mosque. So, make it a top priority on your to-do list, but don't forget how to show respect in a place of religious worship.
 
Corniche Road

There is no better place to appreciate the city's architectural marvel than along the Corniche road. This place provides you with a spectacular view of the city skyline and a breathtaking view of the sea.
 
Yas Waterworld

After a long day in the scorching sun, Yas Waterworld has the best cooling sensation. It's a fantastic spot to boost your adrenaline through the thrilling water slides and rides.
 
Ferrari World

One of the wonders of Abu Dhabi is the Ferrari world. Standing out thanks to its unique architecture and color, it's one of the exciting and fun places in the city.
 
Yas Marina Circuit

The best place to douse your adrenaline is the Yas Marina Circuit. And don't just visit and stare. Hope on to one of the drifting taxis and experience Formula 1 race first hand.
 
Warner Bros, Abu Dhabi

How was your experience at Ferrari World? Well, you have an opportunity to experience more fun at Warner Bros, another great theme park.
 
Yas Mall

Pictures and clips alone are not enough justification for your visit to Abu Dhabi. Stop by Yas Mall for a wow shopping experience.

You can buy a few souvenirs to remind you of your visit to Abu Dhabi. And you should know, Yas Mall happens to be the largest mall in the capital.
 
Final Thoughts
It's only you who can limit your fun and excitement in Abu Dhabi. If you can follow the above mentioned dos and don'ts when traveling to this city, expect a memorable time in the country.
Meanwhile, take into consideration an online application for your e-Visa to UAE. It will guarantee you a trouble-free and smooth preparation of your trip and entry into the country.
Lastly, check out the following top attractions to try in Abu Dhabi to have a glimpse of what awaits you!