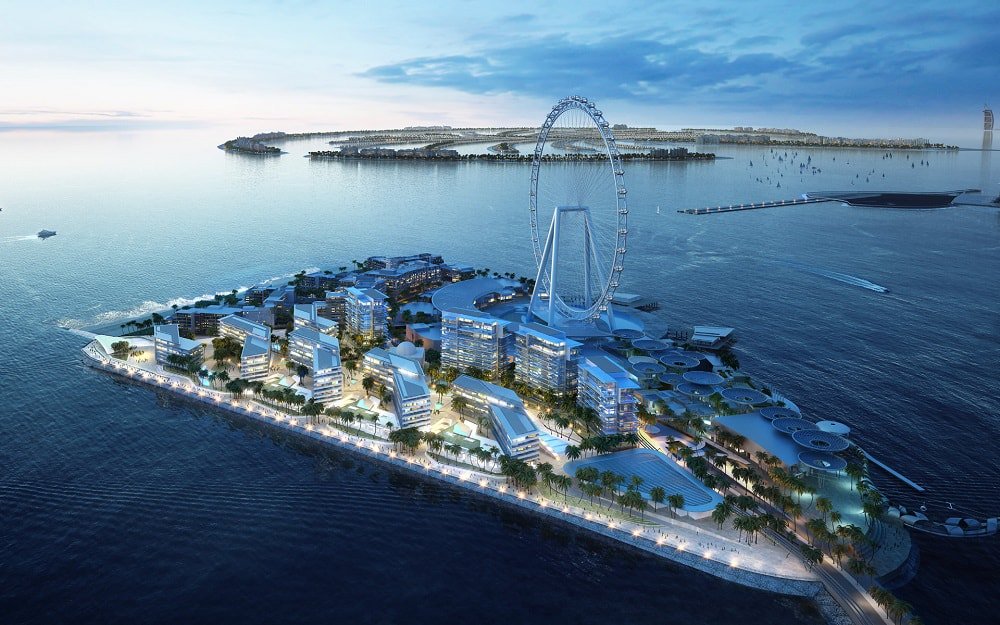 In April, the news was announced that Dubai developer Meeras had signed an ambitious agreement with US firm, Caesars Entertainment Corporation. As part of the $2.1 billion Bluewaters project, the firm will construct a manmade island packed with accommodation and entertainment venues, just off the coast of the Jumeirah Beach Residence area. According to recent press releases and business reports, the new hotel resorts will offer a broad mixture of entertainment and gourmet celebrity restaurants.
Caesars, like many of the other leading entertainment corporations whose business roots are firmly planted in Las Vegas, are not only expanding the range of entertainment on offer in their own heartland, but they've also been branching out elsewhere around the world. Several have already established themselves successfully in Asian hotspots such as Macao, where multi-billion casino resort complexes have been built over the last decade. One such example is the Venetian, which boasts the largest casino floor in the world and is vastly bigger than its Las Vegas counterpart.
Internet gambling has also boomed significantly in recent years, whether it's placing bets on the results of sports teams, or playing classic casino games such as live roulette, providing increasingly stiff competition for the traditional bricks and mortar casinos, which have had to evolve and adapt in such a competitive market. Even in Las Vegas, with its 'Sin City' moniker earned from a history of gambling culture at its core and an assortment of adult-focused entertainment, times are certainly changing. These days, the focus is increasingly on promoting the Nevada city as an entertainment hub and family holiday destination.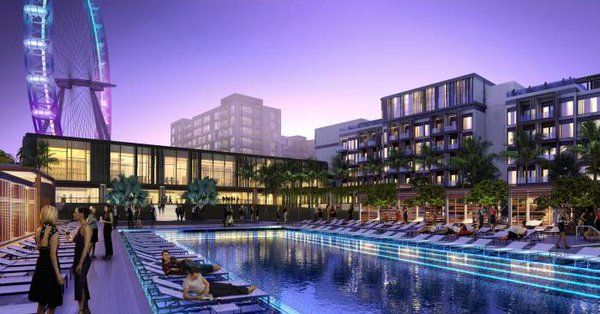 While casinos and betting may be prohibited in UAE, those aren't the only activities that have made the Caesars brand so strong. In Las Vegas, high profile sports events such as boxing world title fights are regularly hosted at Caesars Palace. Likewise, headline shows at The Colosseum featuring the biggest names in the music industry such as Elton John, with his Million Dollar Piano show earning glowing TripAdvisor reviews, over several years of his residency at the venue. Along with nightclubs and a wealth of shopping arcades featuring leading designer brands, there's also giant aquariums and other activities aimed at families.
These are the kind of hospitality activities that US firm Caesars Entertainment Corporation want to bring to UAE, as part of the impressive multi-billion project agreed with Dubai developer Meraas, with the manmade Bluewaters Island resort being a "family oriented destination", featuring what will be only the second Caesars Palace hotel in the world.
Initially scheduled to open by December 2018, Caesars Palace Bluewaters Dubai will have 178 rooms of accommodation, along with one indoor and two outdoor pools, an expansive health spa complex and six signature restaurants, accompanied by an event hall which will also offer conference facilities, plus a business center. The second hotel, simply titled and with little variation as Caesars Bluewaters Dubai, will feature over 300 rooms of accommodation with two outdoor pools and three restaurants, along with additional business and corporate facilities, plus another sizeable event hall. Both hotels will exclusively share a private beach stretching around 450 meters in length.
As part of the broader project, ten apartment buildings will also be constructed, along with around 200 retail stores and restaurant outlets, with ample provision for 4,500 parking spaces. One of the key landmarks of the Bluewaters Island is what looks set to become the world's largest observation wheel, the Ain Dubai at 210 meters, which will dwarf the London Eye standing at 135 meters.
Later this year, @MeraasDubai's Bluewaters Island will become home to Caesars Palace Bluewaters Dubai and Caesars Bluewaters Dubai. Get your first look at the luxury resorts. https://t.co/9SgOvlhLZTpic.twitter.com/JRj7FKWtAC

— CaesarsEntertainment (@CaesarsEnt) April 16, 2018