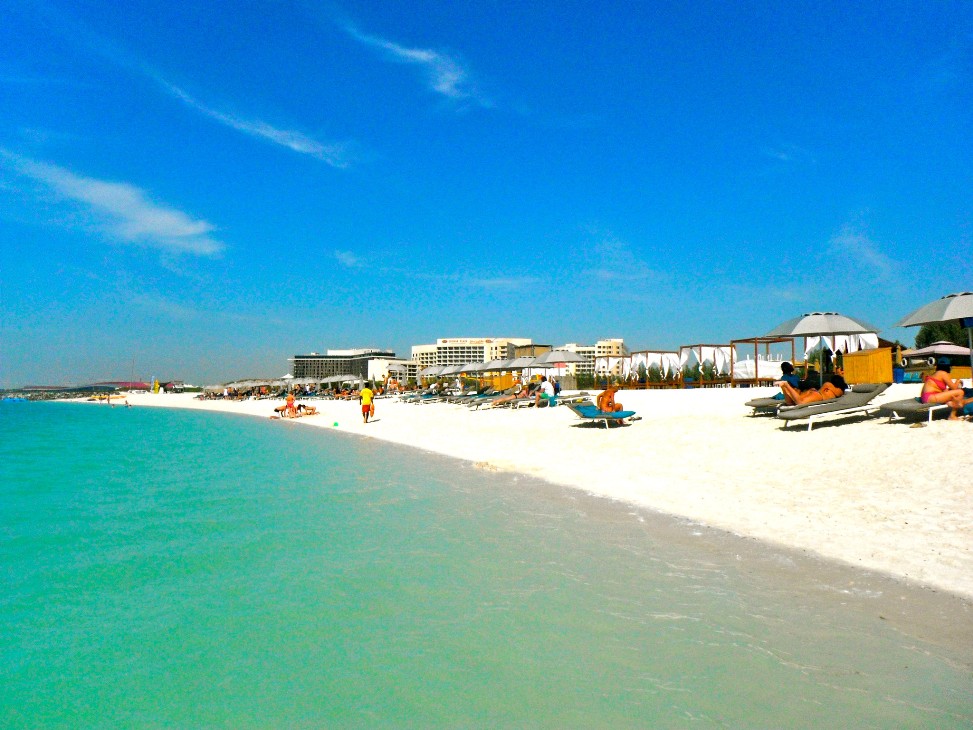 Credit: Flickr / Studio Sarah Lou / CC BY 2.0
Abu Dhabi has many islands to explore! There are some amazing, well designed and innovative manmade islands which are all set to give you awesome experiences during your trip to Abu Dhabi!
Given below are some specially designed islands which you shouldn't miss during a trip to Abu Dhabi.

Yas Island- Yas Island is a major attraction for travellers visiting Abu Dhabi. It spreads in the area of about 25,000 hectares and has the world's biggest theme park where you can enjoy some amazing indoor games, get a splash in the water park, and have a memorable time at the resorts and restaurants build with perfection at your service.
Coconut Island- Coconut palm trees and water lagoons adorn this scenic island. Here you can have an enchanting holiday at the finest 5-star resorts and luxurious residences. This island is sure to make your experience a luxurious one!

Nurai Island- Visitors coming to this island can take back peaceful memories of their stay, as the island is carefully designed to give the guests maximum privacy and space.  It is a wonderful private island!
Dalma Island- You can get the taste of true Arabic culture when you visit this Island. The wooden boat block, the pearl culture, ancient culture, and communities come to life on this island. You can spend some tranquil time in this heritage island and take back a special memoir.

Saadiyat Island- This Island is located in the close vicinity of Abu Dhabi. Here you will get to see some astounding boutique hotels, marina parks, and beaches.

Besides these, there are many more like Sowwah Island, or VIP island which offer you a variety of modern villas, resorts, restaurants, malls, and venues for entertainment. These islands in Abu Dhabi are for sure a treat for your travel with family and friends.