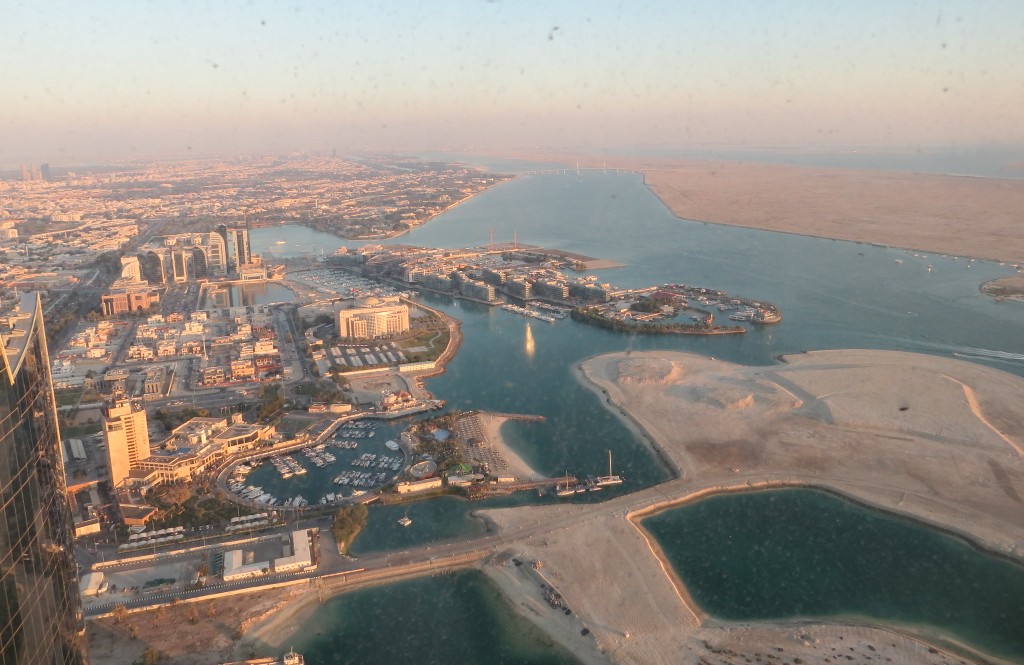 Credit: Flickr / Christoph Derndorfer / CC BY-SA 2.0
Are you planning to enjoy a trip where you can sip on your favourite cocktail, enjoy a desert safari and taste the delicious Arabic cuisine? Abu Dhabi offers all of this and many more! If however, you are short on time then take a day tour around the city, and visit the Observation Deck at 300 where you can enjoy the city skyline and watch the view from the top!
The Observation Deck at 300 is situated on the 74th floor of the Jumeirah Etihad Towers offers 360-degree views of the city and is the highest vantage point in the city for you to enjoy a complete bird's eye view of the city. The luxury hotel tower offers up some spectacular views of the city, the Corniche, and even the Arabian Gulf. And a bonus - The splendid High Tea service for you to enjoy!
The paid entrance is permitted with a dress code being smart casual or business casual. There is a valet service along with wheel-chair friendly access letting people freely explore when they come to visit. The coffee shop offers up a sweet and savoury spread of scones and sandwiches so that you can capture some views and create some memories!
There is truly no better experience than to enjoy sipping on a hot beverage of your choice in luxury as you sit back up in the clouds with the Abu Dhabi city skyline surrounding you. If you are visiting for longer than a few hours, we recommend visiting the Sheikh Zayed Mosque or buying a souvenir at the Ferrari World.
Visit Abu Dhabi and explore checking in at some of the best hotels in Abu Dhabi. Experience a thrilling view of the Abu Dhabi city skyline by visiting the Observation Deck at 300.