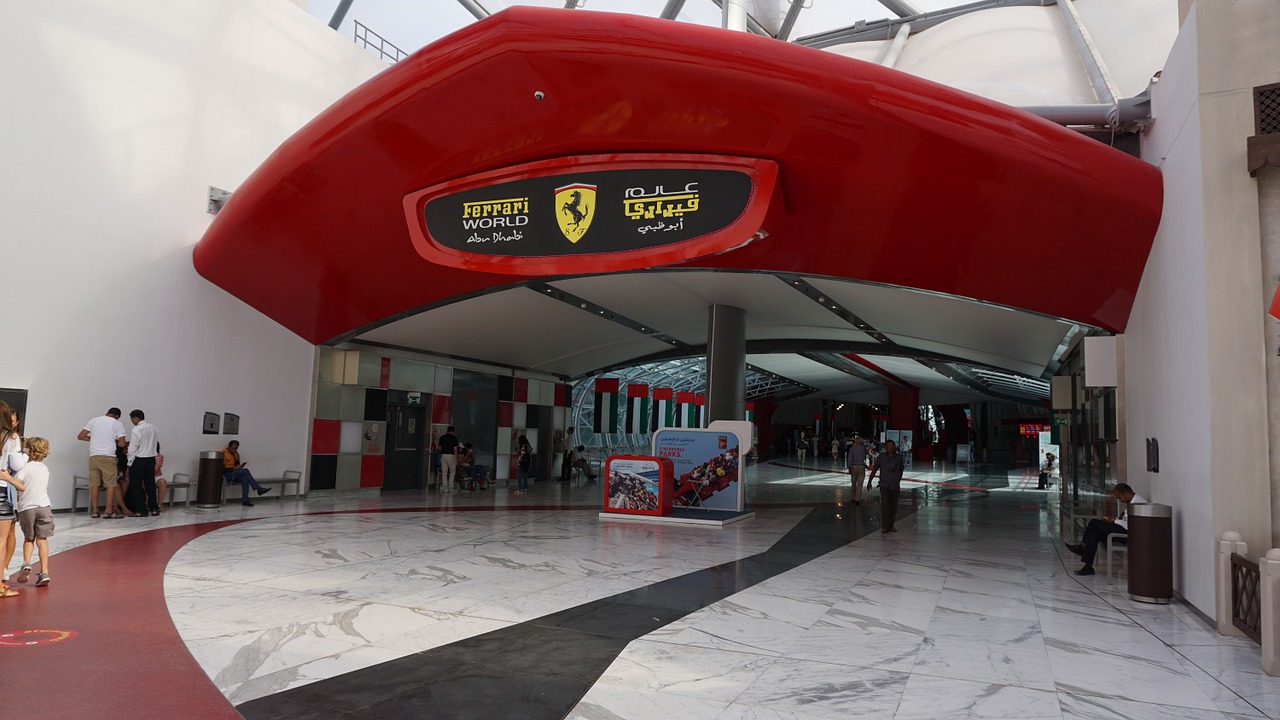 A wise guru once said, "there are those who travel, there are those who wish to travel, and then there are those who fear to live." Perhaps a tad excessive, but one thing is generally true: A person who loves to travel wants to explore new places as frequently as humanly (and financially) possible. Check out iBuumerang as exhibit A! Entire business models have flourished around helping people find new horizons.
As one potential destination, Abu Dhabi has much going for it. Its culture, its history, its landscapes, all converge to create a place like no other. While it's simply impossible to neatly list every single thing you should do while there. 
These six attractions all offer something unique, capturing a different face of this amazing city.
Ferrari World
Odd first suggestion, huh? A lot of readers will be thinking, "why would I want to go see cars in Abu Dhabi?" Ferrari World is no mere Ferrari display ground! It's a joyful, technologically dazzling theme park, exploring every facet of what made Ferrari one of the most recognized luxury brands on Earth. If you enjoy fast, adrenaline-soaked rides, this place will, obviously, delight you. If you lean to more cerebral pursuits, Ferrari World will draw you into the brand's long and illustrious history. 
Abu Dhabi Falcon Hospital
From manufacturing to nature! The Abu Dhabi Falcon Hospital is one of the few active avian hospitals you can actually visit. This is your chance to appreciate up close and personal one of the United Arab Emirates (UAE) most iconic creatures. Through a detailed and engaging walking tour, you'll get to see the hospital veterinarians hard at work. You'll also gain a window into one of the more peculiar corners of human sporting history: the odd synergy of human and avian called falconry. The coolest thing about the falcon hospital is that it gives you a chance to meet real locals working to protect local wildlife. It's never not inspiring!  
Warehouse 421
Like many cities around the world, the industrial and warehouse districts of Abu Dhabi have experienced a Renaissance over the past few decades. Warehouse 421 is a beautifully refurbished former warehouse that is now home to one of the most striking centers of artistic expression in the UAE. A visit to Warehouse 421 is a great way to place your finger on Abu Dhabi's artistic pulse. From landscape paintings capturing the unique paradoxes of the city's urban spaces to traditional jewelry making with a creative contemporary twist, Warehouse 421 will offer you new and interesting ways to think about Abu Dhabi and its long, colorful history. 
Mushrif Central Park
Mushrif is a great place to visit on your first day in Abu Dhabi. Why? Firstly, because the park is possibly the best way to recover from a long flight and get on top of that dreaded jet lag! Secondly, this park will teach you your first important lesson about Abu Dhabi as a whole: expect the unexpected. This park is a sea of color. Flowers, palms, local wildlife, all blend together to create a refreshing place to recharge and reflection. If you have kids, be sure to stop by the park's fun children's garden. It's a great way to offer the young ones some gentle distraction while you sit back and breathe. 
Heritage Village
Historic villages in tourist destinations around the world are often a favorite for the kids and something for the parents simply endure. Not so with Heritage Village in Abu Dhabi! The great thing about this place is that everything you'll see there stays close to the village's central vision. That is, to offer visitors a way to interact with the city's past. It's a gentle and placid place, with a host of things to try. As you stroll through stalls displaying traditional attire, handicrafts, and relics from the city's past, you'll catch glimpses of serendipity around every corner. A waft of unfamiliar spice will turn your head, while a shady tree invites you to sit back and let the world flow by for a while. 
Sheikh Zayed Grand Mosque
The largest mosque in the country, the Sheikh Zayed Grand Mosque is dazzling and awe-inspiring. If one sight sears into your memory from your adventure in Abu Dhabi, it'll likely be the stark white of the mosque's beautiful architecture against a dazzling, cobalt blue sky. This is a modern structure, having been built in 2007. However, it's enriched throughout with a harmonious palette of traditional design motifs. It's a startling convergence of old and new. Guided tours are the best way to respectfully see and understand this beautiful mosque, and all that went into making it.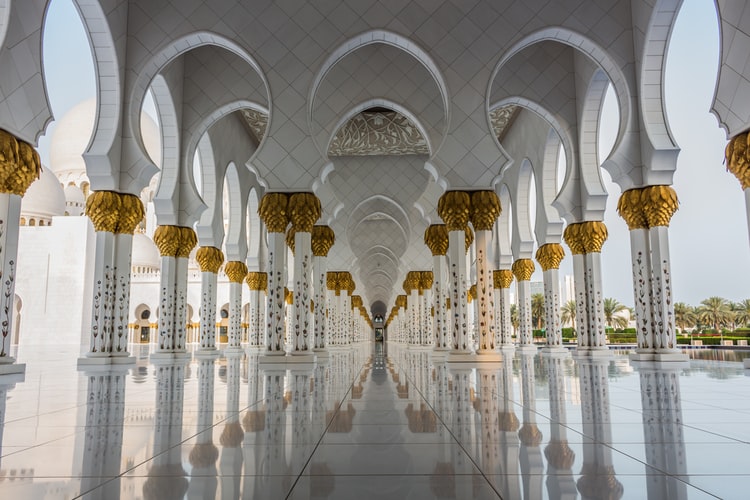 Abu Dhabi is a striking place to visit. Simply being there will expose you to the unique facets of cultural, aesthetic and natural life you'll simply not find elsewhere. While there are thousands of places you could see, these six attractions are great places from which to start your adventure.