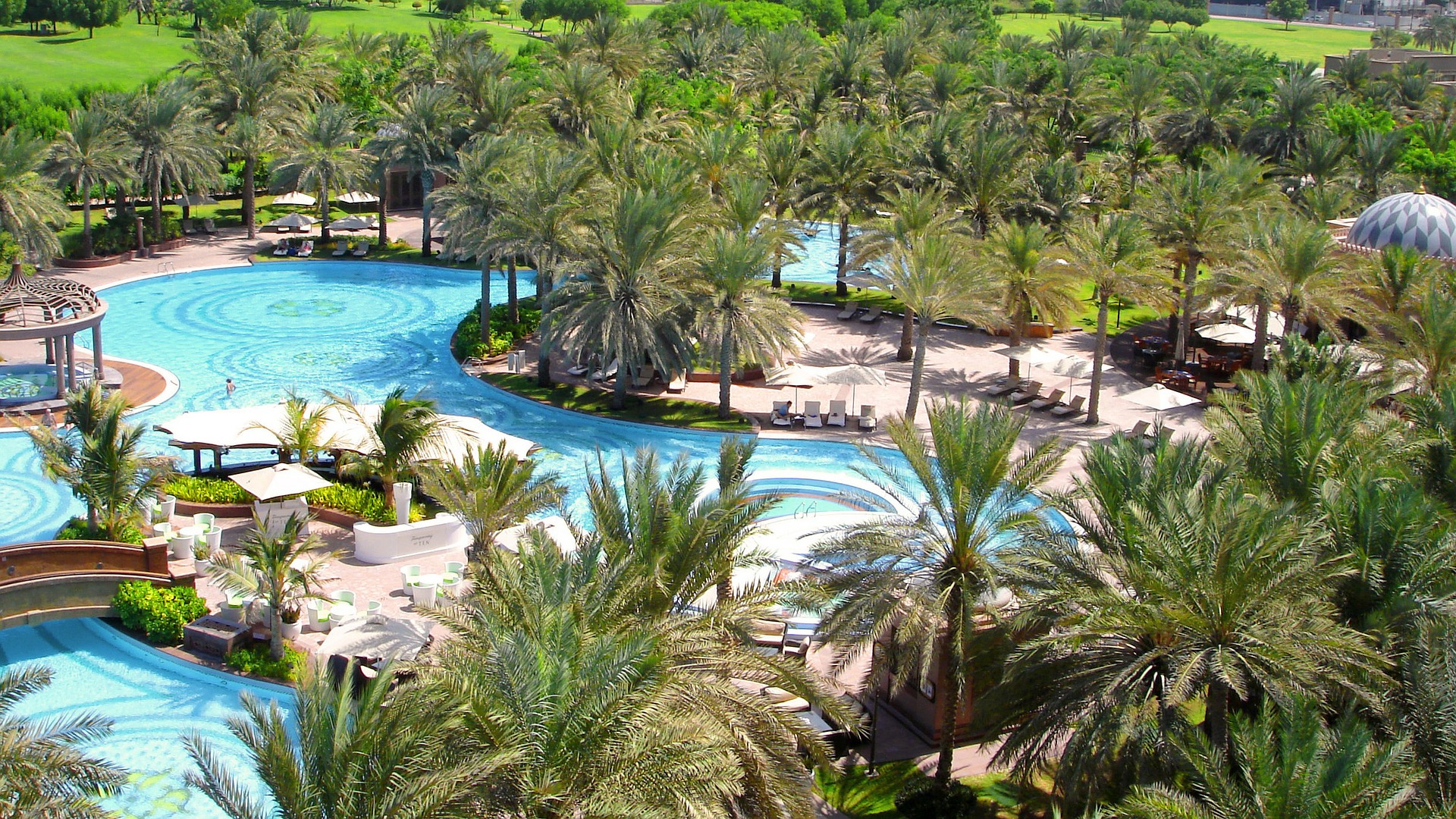 Abu Dhabi may not be as popular as Dubai, nor as lively but that's a good thing. Escape from the adrenaline pumping party-life of Dubai and relax as you enjoy nature, culture, entertainment and pampering in Abu Dhabi.
The city is known for its traditional and cultural monuments and premium shopping plazas, there is plenty to do to unwind here. 
Admire Art at Louvre Abu Dhabi
Located in Saadiyat Cultural District, Louvre Abu Dhabi celebrates art across cultures. It houses 12 exhibits presenting exquisite works from every era, ranging from the Neolithic Age to the present modern world including pieces from Monet, da Vinci and Van Gogh.  The museum aims to be a melting pot of the Eastern and Western world to highlight the similarities and universal patterns in human heritage. Just a 10-minute drive from downtown Abu Dhabi, the museum opened in 2017. The building itself is quite iconic. Natural light pierces through the latticework and creates beautiful illusions inside.
Birdwatch in Mangrove National Park
It's hard to imagine that in an area surrounded by hot desert sands and ultra-modern buildings there could be a place so well preserved as the Mangrove National Park. A 19 km stretch of forest area filled with mangroves that are grown and protected, the park is also home to more than 60 species of birds including herons and flamingos. The best way to explore the mangroves is by kayaking. 
Spa Day at Saadiyat Island Beach Club
Spend a day at the Saadiyat Island at the beach or at the Beach Club for the ultimate R&R. Although a lot of the beach is occupied by the Park Hyatt and the St. Regis, there is a little beach club open to the public. With the day pass, you'll have unlimited access to their sauna, jacuzzi, steam room, beach, pool, and loungers. They have a workout room and a dedicated grooming lounge called 1847 for all your styling needs. We recommend their delicious Friday Brunch. 
Drink and Eat Gold at Le Cafe
At one of Abu Dhabi's most iconic hotels, the Emirates Palace houses Le Cafe. The cafe has the fabled gold cappuccino on its menu, which is sprinkled with 23-karat, edible gold flakes. The cappuccino is served hot and steaming, with an Emirates Palace design on it, a special date and dark chocolate. If you want something sweeter, try their vanilla and chocolate ice-cream covered with 23-karat gold film.