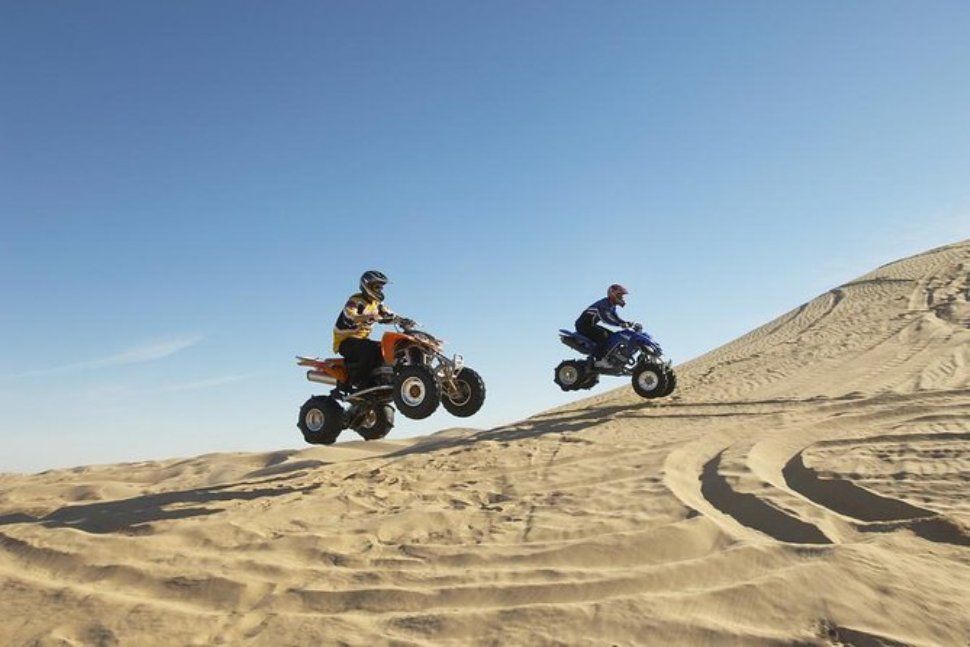 Abu Dhabi is one of the most popular holiday destinations, which has a perfect blend of traditional ethos and incredible scenery. Visit Abu Dhabi in February and get ready to be enthralled with fun-packed activities. Abu Dhabi's weather in February is cooler than the summer. The average temperature is around 20°C (68°F) and the highs can touch to 25°C (77°F) in the afternoon. After dark, the temperature can touch 14°C (57.2°F). You'll find the weather moderate for a host of activities. 
1. Go for Thrilling Day Trips
The best way to experience the Emirati culture in Abu Dhabi is to plan day trips. One of the tours includes the Abu Dhabi traditional desert camp experience, which is a wonderful opportunity to watch the sunset over the desert landscape, quad biking for adventure lovers. And also enjoy belly dancing, visit a camel farm, or get a henna tattoo. You can also plan a trip to the Louvre Museum and the Grand Mosque Abu Dhabi. The trip offers a perfect opportunity to revel in the Grand Mosque's mesmerizing architecture, and enjoy the art forms at the Louvre. 
2. Enjoy Mini-Golfing 
You'd love mini-golfing in Dalma Mall at Tee & Putt Glow-In-The-Dark. Your kids will enjoy the 18-hole mini-golf. And the light system adds to the attraction.
3. Go Bowling and Ice-Skiing
Another not-to-missed activity is visiting the Zayed Sports City (ZSC) and enjoying a host of sporting activities. The Ice Rink is a marvelous place to spend time. You can also enjoy bowling at the ZSC's Khalifa Intl Bowling Centre, the city's biggest bowling alley. 
4. Shop, Dine, Have Fun at Yas Mall
You cannot miss visiting the city's largest mall on Yas Island — the Yas Mall. The mall is a one-stop destination for shopping top fashion brands, sampling international cuisine, and indulging in a range of entertainment activities.
5. Explore Ferrari-themed Entertainments
The world's biggest indoor theme park — the Abu Dhabi Ferrari World Theme park is a perfect place to try some high-speed race simulators, relax at the restaurants, and more.
Plan your trip to Abu Dhabi today and have a wonderful vacation.