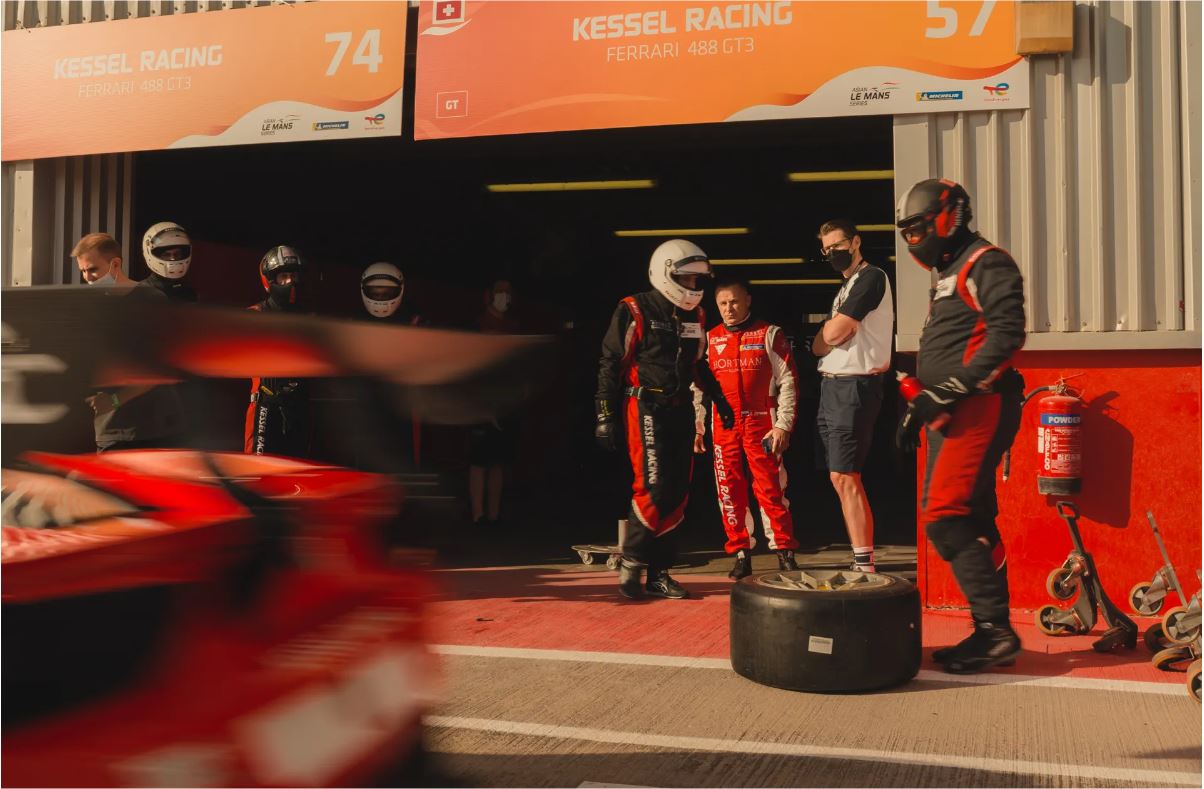 In a world often characterized by ambition and personal achievement, it's heartening to shed light on individuals who leverage their success to make a positive impact on the lives of others. Allow us to introduce Roman Ziemian, a remarkable individual whose philanthropic endeavors have quietly been changing the world for the better. In this article, we delve into the inspiring journey of a man deeply committed to giving back and creating opportunities for underprivileged children on a global scale.
Roman Ziemian, a member of Baron Motorsport's Ferrari team, clinched the victory at the 2022 Hankook 6H Abu Dhabi event.
The Man with a Mission
Roman Ziemian's life is a testament to the incredible power of determination, hard work, and a heart brimming with compassion. His career took him across Europe, where he held key positions at prominent corporations such as BASF, SIEMENS, RAIFAISEN Bank, Skanska, and HEILT + Woerner. As the CEO and President of these European companies, he gained invaluable experience in managing diverse teams from various nationalities and cultures—an expertise that would later prove indispensable in his philanthropic endeavors.
However, Roman's story is not solely about business success. It's about a man who is passionately dedicated to giving back and making a meaningful difference in the world. In 2018, he founded the motorsport team "Racing and F1 Cooperation," participating in prestigious events like the Lamborghini Super Trofeo and the GT4 European Series. Yet, his success on the racetrack represents just one facet of his life.
Roman Ziemian's journey is also steeped in music and artistry. In a poignant tribute to his parents and music teacher, he acquired a unique Stradivarius violin on the occasion of Poland's 100th Independence Anniversary. This exceptional instrument symbolizes his commitment to enriching the lives of others through the beauty of music.
From Local Beginnings to Global Impact
Roman Ziemian's philanthropic journey commenced with modest local initiatives but has since grown into a global force for positive change. His dedication to assisting underprivileged children in accessing medical treatment transcends borders. It is a mission driven by his unwavering compassion and the conviction that every child deserves a chance at a healthy life, regardless of their circumstances.
Roman's tireless efforts have led him to work persistently to raise funds and support children worldwide. He has generously aided parents who couldn't afford medical treatments for their children, embodying the spirit of global citizenship. This journey exemplifies the transformative power of one person's commitment to making the world a better place for children everywhere.
Uniting Forces: Roman Ziemian's Collaborative Approach
Philanthropy often achieves its greatest impact through collaboration and shared purpose—a principle well understood by Roman Ziemian. He has forged partnerships with fellow advocates, businesses, and organizations, uniting their efforts to magnify his impact in the realm of charity.
These collaborations have resulted in remarkable tales of transformation. They are the stories of children who, thanks to the collective efforts of individuals and entities, have received life-changing medical treatments and opportunities for a brighter future. Roman's approach to philanthropy stands as an inspiring example of how collaboration can bring about lasting change and offer hope to those who need it most.